FKA Twigs On Shia LaBeouf Claims: 'I Never Thought This Would Happen To Me'
By Hayden Brooks
January 26, 2021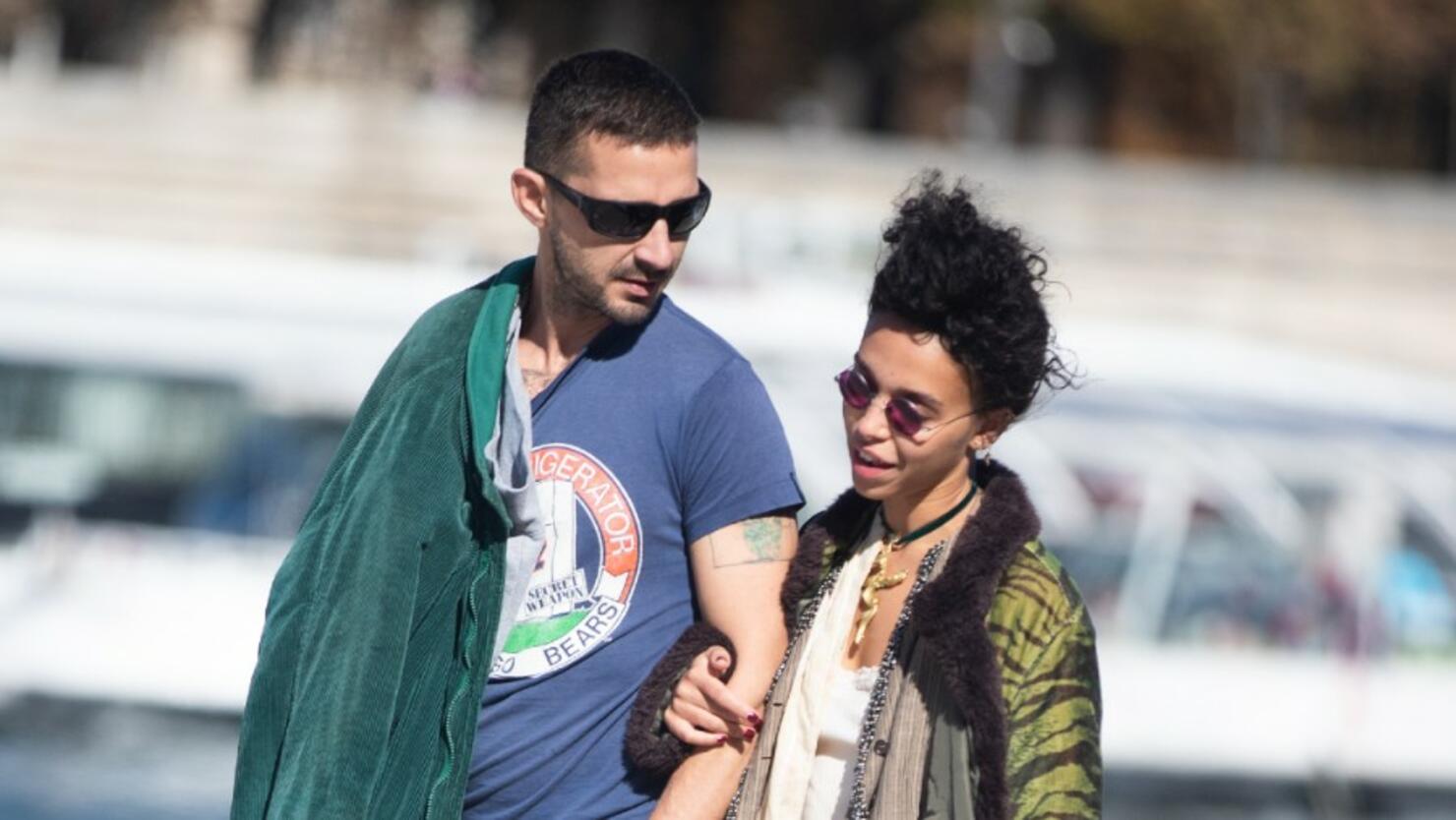 FKA Twigs has opened up about her abusive relationship with Shia LaBeouf.
In a candid appearance on the Grounded With Louis Theroux podcast, the singer, who has accused the actor of assault, sexual battery and infliction of emotional distress during their relationship, explained why she filed the lawsuit and her experience with the star. "It is something in society that's a really big problem and it's really common, but for some reason we don't talk about it," Twigs told Theroux about her big decision to go public with her story.
As per the singer, the two met on set of his 2019 film, Honey Boy, admitting that there was an "intense honeymoon period" of their relationship. "If you fulfill all of the requirements and meet the rules, and all these things of the abuser, it can… be great," she explained, adding that LaBeouf become controlling and went on to push her "emotional and spiritual boundaries."
"Being nice to a waiter, or being polite to somebody, that could be seen as me flirting or wanting to engage in some sort of relationship with somebody else, when I'm literally just ordering pasta… I was told that I knew what he was like and if I loved him, I wouldn't look men in the eye. That was my reality for a good four months," she continued.
To be specific, twigs recalled moments when LaBeouf would count the times a day that she kissed him and compare that figure to his previous partner. "He would start an argument with me, berate me for hours, make me feel like the worst person ever," she explained if she didn't hit a certain quota.
"All I can do is just think about myself when I'm 50 years old [and] I've got kids, I think about what I want to have stood for," she explained. "This is something that was completely unexpected. I never thought anything like this would happen to me… when I'm older, if I have a daughter, I want to be able to say, 'This thing happened to me. And I dealt with it.' It's a big thing to heal publicly and have to do it in front of everyone, but I can do it. I'm a big girl and I can do it."
If you or someone you know is experiencing abuse please contact RAINN at (800) 656-HOPE (4673) where you'll be routed to a local sexual assault service provider in your area.
Photo: Getty Images