How & Where To See The First 'Wolf Moon' Of 2021
By Emily Lee
January 26, 2021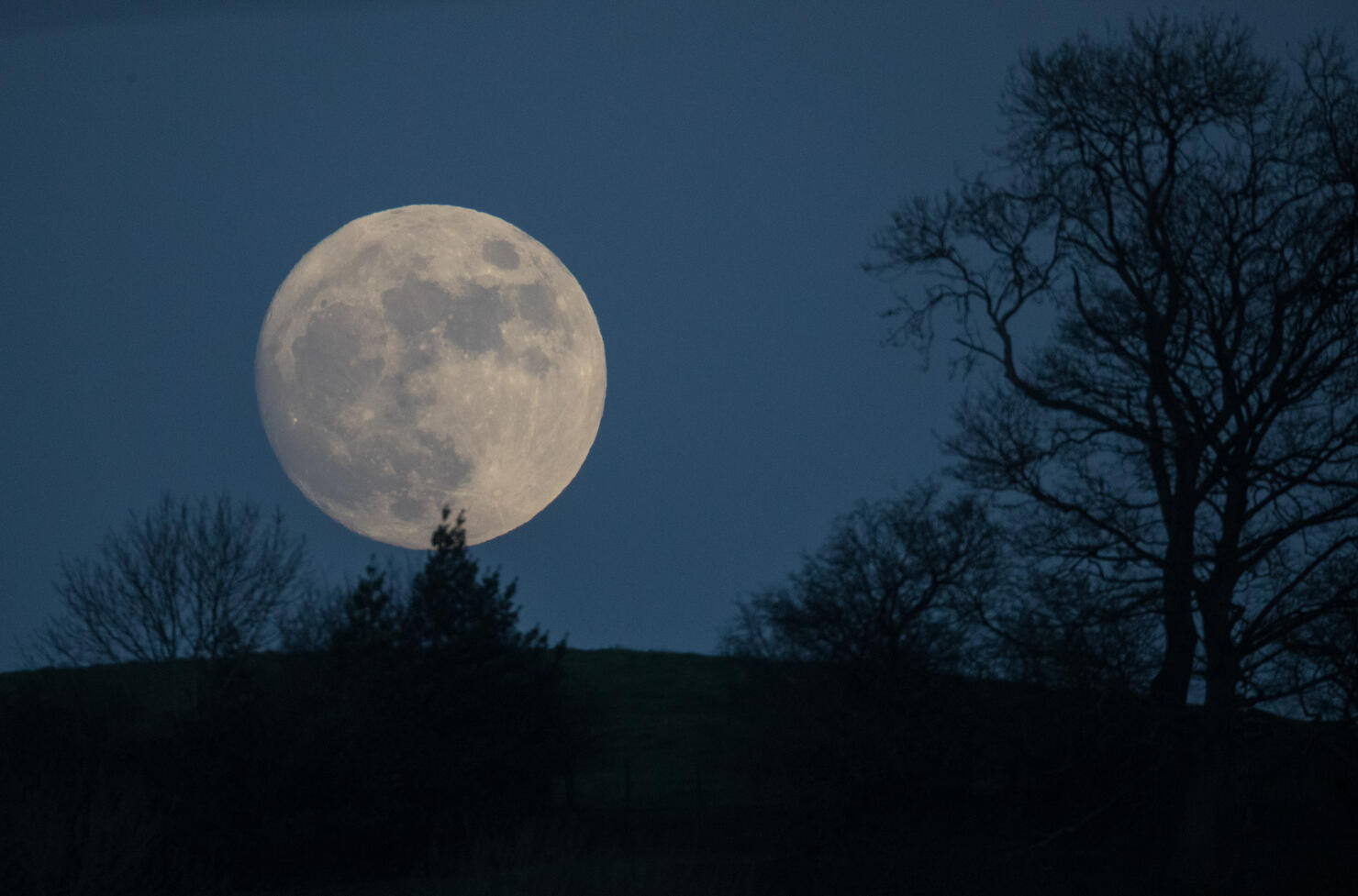 On Thursday (January 28), the first full moon of 2021 will make its appearance. Known as the "Wolf Moon," which will be the highest full moon of the year, this will be a sight you won't want to miss.
According to The Old Famer's Almanac, the "Wolf Moon" got its name, unsurprisingly, from wolves as they "were more often heard howling at this time." Other names used for the January full Moon include the "Cold Moon," "Frost Exploding Moon" and "Freese Up Moon."
For those interested in viewing the Wolf Moon, experts suggest looking for the moon between moonrise and moonset. Forbes reports North America will have the "best view" of the Wolf Moon, especially during the time between moonrise and sunset. It's important to note, however, the Wolf Moon will be too bright at its peak for people to look at. Experts also recommend looking at the Wolf Moon from a higher vantage point, such as a second-floor balcony.
Moonrise and moonset times will vary depending on your exact location. Luckily, you can easily look up your city's moonrise and moonset times using the Old Farmer's Almanac calculator.
If you aren't able to catch the Wolf Moon, another full moon is coming up on Saturday, Feb. 27. The second full moon of 2021 is known as the "Snow Moon."
Photo: Getty