Kate Hudson Brings Back 'How To Lose A Guy In 10 Days' Love Fern For V-Day
By James Dinh
January 26, 2021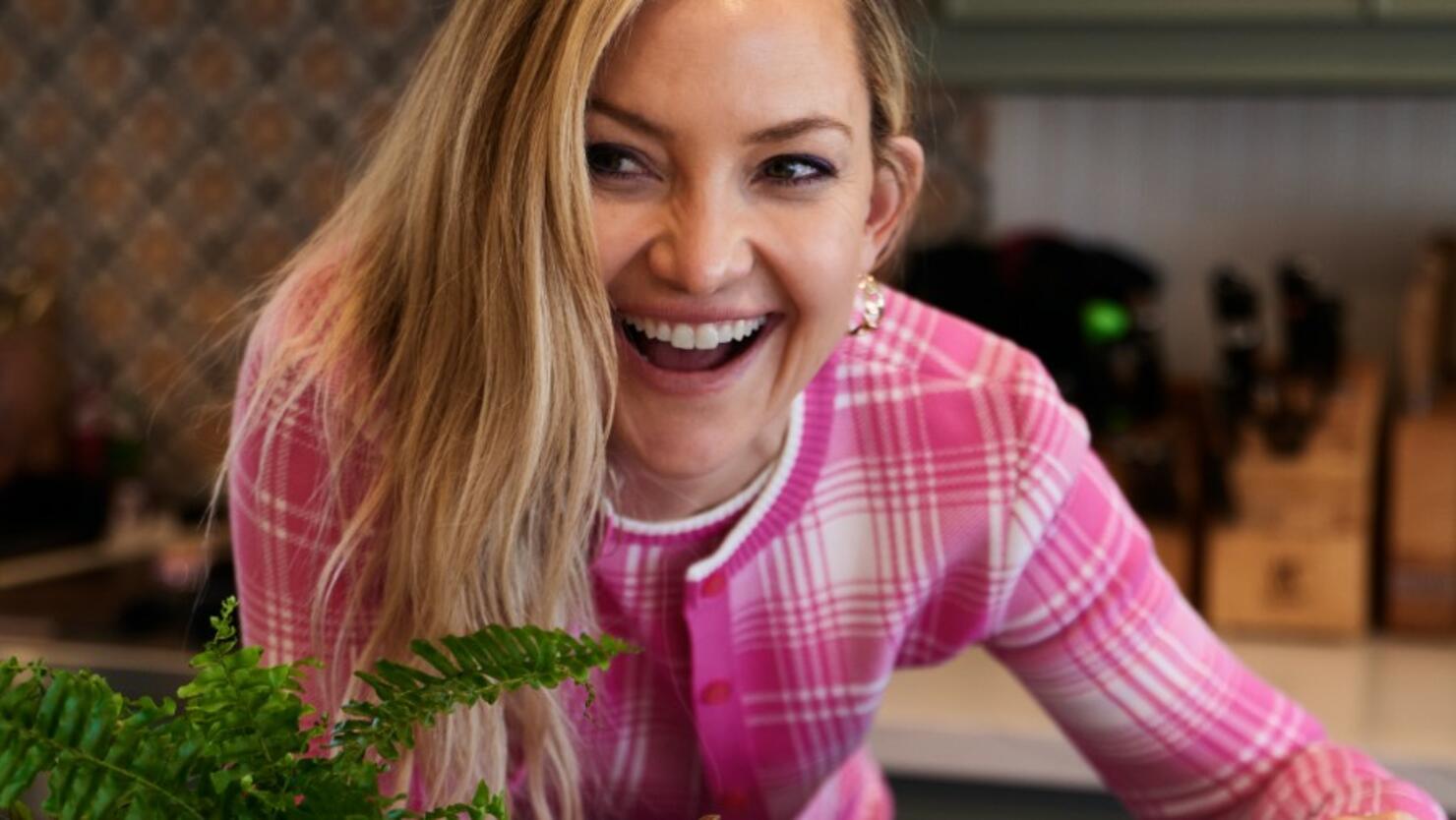 How to Lose a Guy in 10 Days is the romantic comedy that keeps on giving almost two decades after its release.
On Tuesday (January 26), Kate Hudson announced that her King St. Vodka brand has teamed up with online flower delivery service, Urban Stems, to offer a limited-edition gift for the longtime fans of the 2003 flick. With Valentine's Day quickly approaching, you can purchase a 4" Blue Bell Fern that comes in a 4.5" x 4.5" x 4.5" pink spotted ceramic pot, along with a King St. Clear Glass Mister to keep it hydrated. If you're a fan of the film, you know this plays off the moment in the movie when Hudson's character discovers that her love interest, which was played by Matthew McConaughey, unintentionally lets her love fern die.
Hudson's How to Lose a Guy in 10 Days-inspired fern is part of the delivery service's Valentine's Day collection, which can be ordered for $55 beginning today. To pair with the gift, customers will also receive a unique 15% discount code to get King St. Vodka from the online alcohol delivery service, Reserve Bar.
Back in October, Hudson shocked fans of the film when she deemed McConaughey her worst on-screen kiss. "You know, I feel like I kind of haven't had the best kissers. I feel like I should have had better ones," Hudson told Gwyneth Paltrow for "The Goop Podcast." "The thing is, every time I kiss McConaughey, it's like, I mean, it's like there's just something happening and there's like snot or wind, or things are just... like when we were kissing in the end of Fool's Gold, we're like in the ocean, we like had the plane crash. He just had snot all over his face."
Photo: Kate Hudson's King St. Vodka/UrbanStems