Mitch McConnell Drops Filibuster Demand Preventing Power-Sharing Agreement
By Jason Hall
January 26, 2021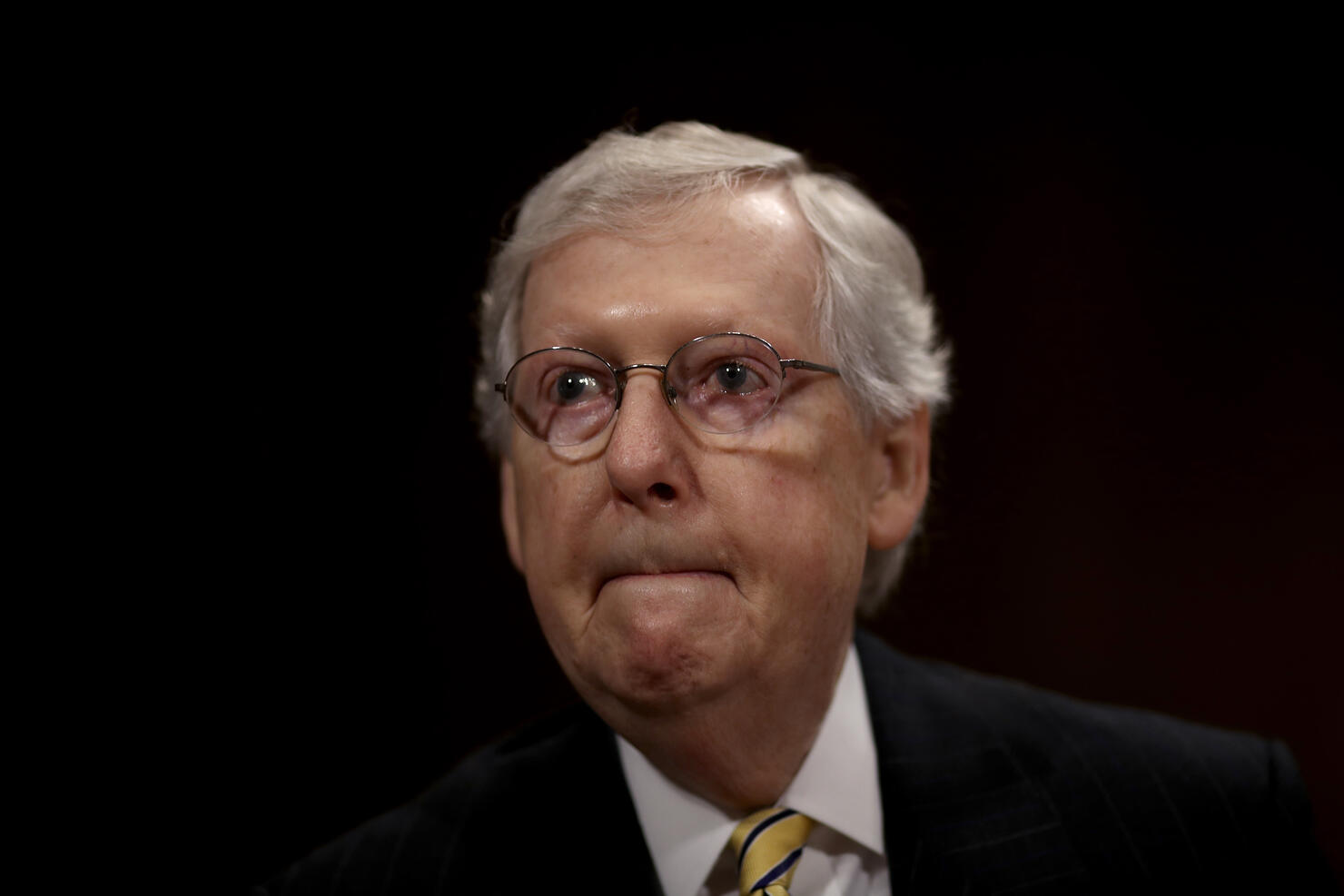 Senate Minority Leader Mitch McConnell announced he will allow the 50-50 Senate after demanding Senate Democrats promise to preserve the filibuster late Monday (January 25) evening.
McConnell said he was ready to move forward on negotiating a power-sharing agreement after two moderate Democrats -- Sens. Joe Manchin (West Virginia) and Krysten Sinema (Arizona) -- assured they would not vote to end the legislative filibuster, which will keep it in place, NPR reports. The two senators' vote would ensure that Majority Leader Chuck Schumer would lack the votes needed to end the filibuster, which is a key demand among the Democrats.
McConnell demanded the Senate keep the filibuster rule in place in exchange for his cooperation to reallocate power, which is now evenly divided among the two parties for the first time in 20 years, with Vice President Kamala Harris serving as a tie-breaker and giving the Democrats control of the chamber.
Democrats and Republicans are now operating on a power-sharing deal that models one previously used in 2001, which was the last time the United States Senate had a 50-50 split between the two parties. The model will see the party with the vice presidency and tie-breaking powers control the floor agenda.
McConnell said Sens. Manchin and Sinema both "agree with President [Joe] Biden's and my view that no Senate majority should destroy the right of future minorities of both parties to help shape legislation."
The senate majority and minority leaders can now negotiate an organizing resolution, which will define the terms of the new power-sharing agreement. If a deal isn't reached, it essentially prohibits the Democrats from taking full control of the chamber, despite being in the majority.
Senate Democrats would have maintained control of the floor and the legislative agenda, but the Republicans would have retained of key committees and newly sworn-in members and key legislative properties for the Biden administration -- including the proposed $1.9 trillion coronavirus relief package -- would have been stopped from moving forward.
Photo: Getty Images