New York City Firefighter Injured When Falling AC Unit Hits Him On The Head
By Bill Galluccio
January 26, 2021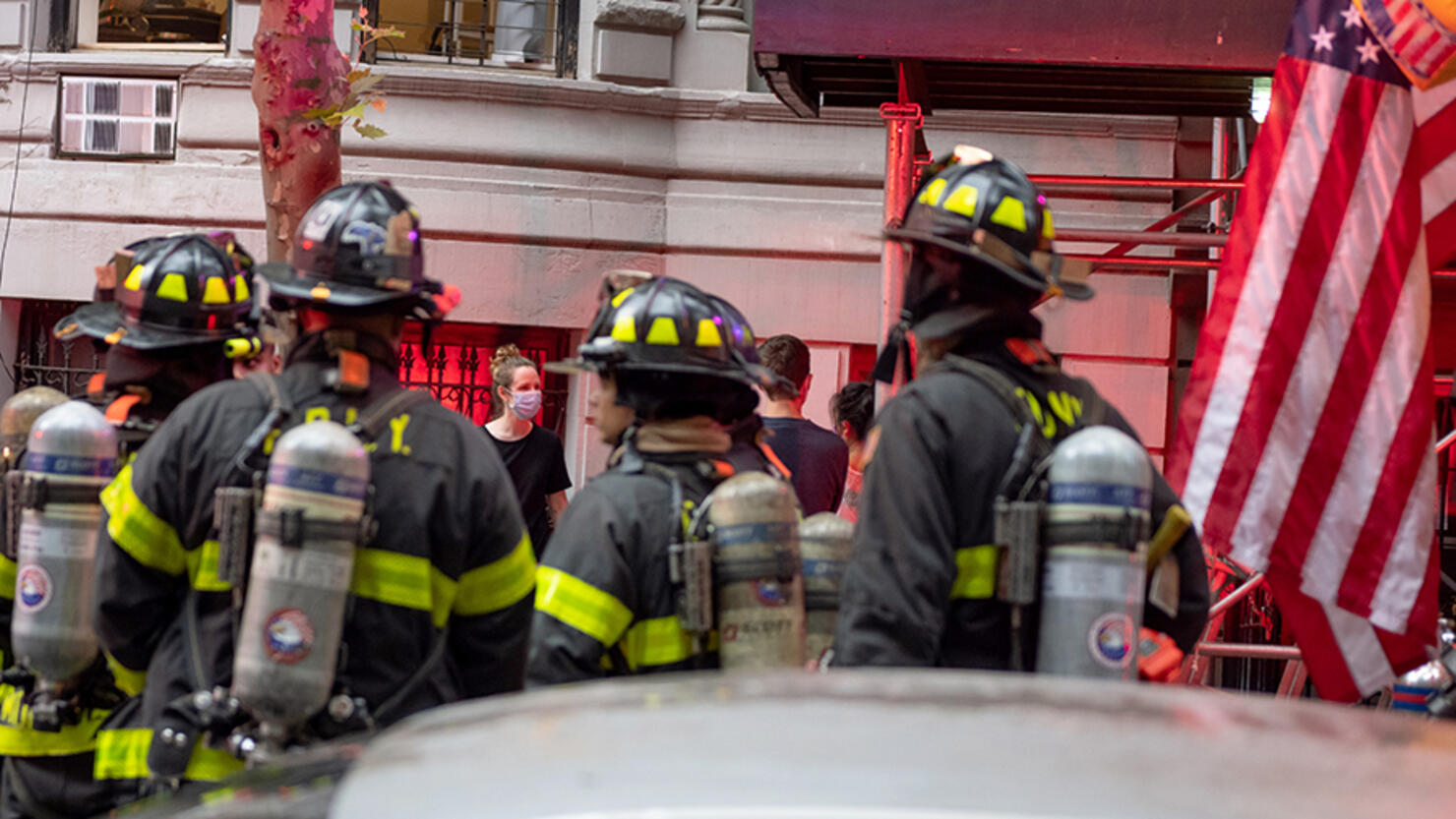 A New York City firefighter was seriously injured when an air conditioning unit fell out of a home and struck him on the head. The firefighter was walking between two houses towards a firetruck when he was struck and knocked unconscious.
He crumpled to the ground as several firefighters rushed to his aid. He was rushed to a local hospital with non-life-threatening injures. He is expected to make a full recovery.
Luckily, he was wearing his helmet, which cracked down the middle from the force of the impact.
The terrifying incident was recorded by a Ring security camera, and the footage was shared on Instagram.
Officials are investigating the incident and have not determined if the unit was pushed out the window or if it fell accidentally.
It took over 100 firefighters to put out the two-alarm blaze, which caused significant damage to two homes.
Photo: Getty Images