Capitol Police Union Blasts Leadership: 'Their Inaction Cost Lives'
By Bill Galluccio
January 27, 2021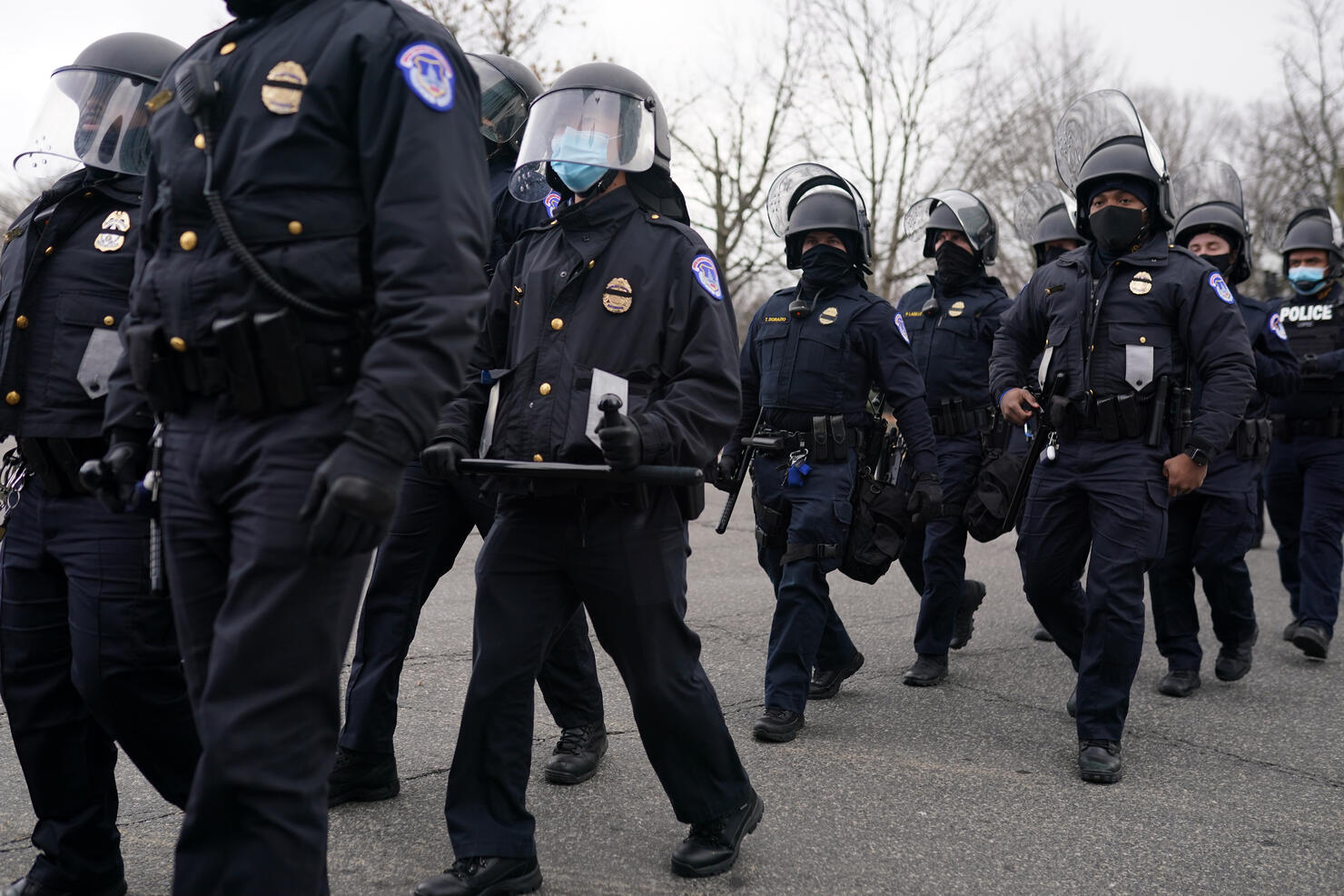 The union representing U.S. Capitol Police officers blasted the agency's leadership for their lack of preparation for a January 6 rally, which turned deadly when a mob of Trump supporters stormed the U.S. Capitol Building.
The criticism comes after the acting chief of the Capitol Police, Yogananda D. Pittman, testified to Congress about the agency's failures leading up to that day.
"By January 4, the department knew that the January 6 event would not be like any of the previous protests held in 2020," she told lawmakers. "We knew that militia groups and white supremacists organizations would be attending. We also knew that some of these participants were intending to bring firearms and other weapons to the event. We knew that there was a strong potential for violence and that Congress was the target."
She also told lawmakers that her predecessor, Steven Sund, who resigned following the riots, asked the Capitol Police Board to declare a state of emergency and approve a request to ask the National Guard for support. Both requests were denied.
Despite the threats, the Capitol Police were not prepared when the rally-goers stormed the Capitol Building and made their way inside during a joint session of Congress. Five people, including a police officer, died during the riots, and over 100 officers were injured.
Gus Papathanasiou, the president of the union, called the inaction by top officials "unconscionable."
"The disclosure that the entire executive team ... knew what was coming but did not better prepare us for potential violence, including the possible use of firearms against us, is unconscionable," he said in a statement.
"They failed to share key intelligence with officers in advance, they failed to prepare adequately, they failed to equip our officers with a plan, and on that very day, they failed to lead," he said. "This was not a 'whole department' failure, but a leadership failure."
Photo: Getty Images