Whitney Houston's Epic 'Star Spangled Banner' Rereleased With New Artwork
By James Dinh
January 27, 2021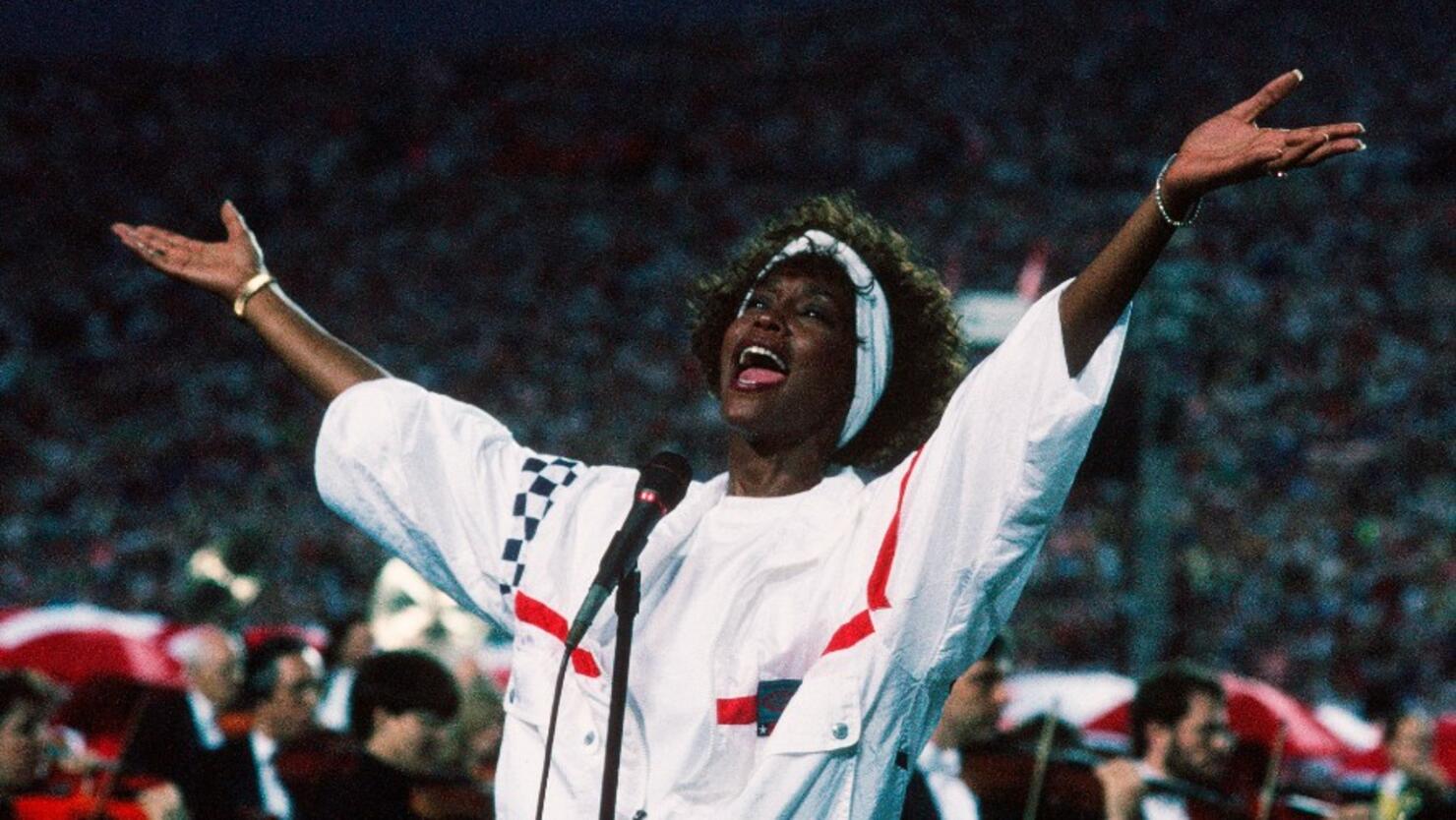 30 years ago to this day, Whitney Houston's performance of the "Star Spangled Banner" at Super Bowl XXV raised the bar for the national anthem forever.
In honor of the milestone anniversary, RCA Records has rereleased the classic 1991 performance, which was performed alongside The Florida Orchestra, onto digital service providers with a new interpretation of the artwork for the single. If you're a music history buff, you already know that Houston's rendition was certified platinum by the RIAA and hit the top 10 on the Billboard Hot 100. Proceeds from the single raised over $1 million for military families and veterans of the Persian Gulf War.
Aside from delivering patriotic responsibilities during the NFL showdown, Houston's version was loaded with significance, especially for Black America. Her musical director, Rickey Minor, helped Houston churn out a gospel leaning rendition for the country amid the launch of the Persian Gulf War. "Her gospel inflections claimed it for African Americans, many of whom felt a connection to it for the first time. … No one said Whitney wasn't black enough," the star's former assistant, Robyn Crawford, wrote in her 2019 book, A Song For You.
As Esquire pointed out, the gospel take on the national anthem was almost derailed by NFL executives who thought the rendition would be over the top. According to whispers, they asked that the song be redone, but Houston's father reportedly pushed back. After the number, she went to watch the game, found out later that the world wanted to purchase a copy of the performance and the rest is history.
"They say the national anthem is one of the hardest songs to sing, but it gets a whole lot easier to use those notes when you think about the many men and women risking their lives in the Middle East," Houston said at the time of the track's release.