Arnel Pineda Dreams Of One Day Seeing Journey Reunite With Steve Perry
By Andrew Magnotta @AndrewMagnotta
January 28, 2021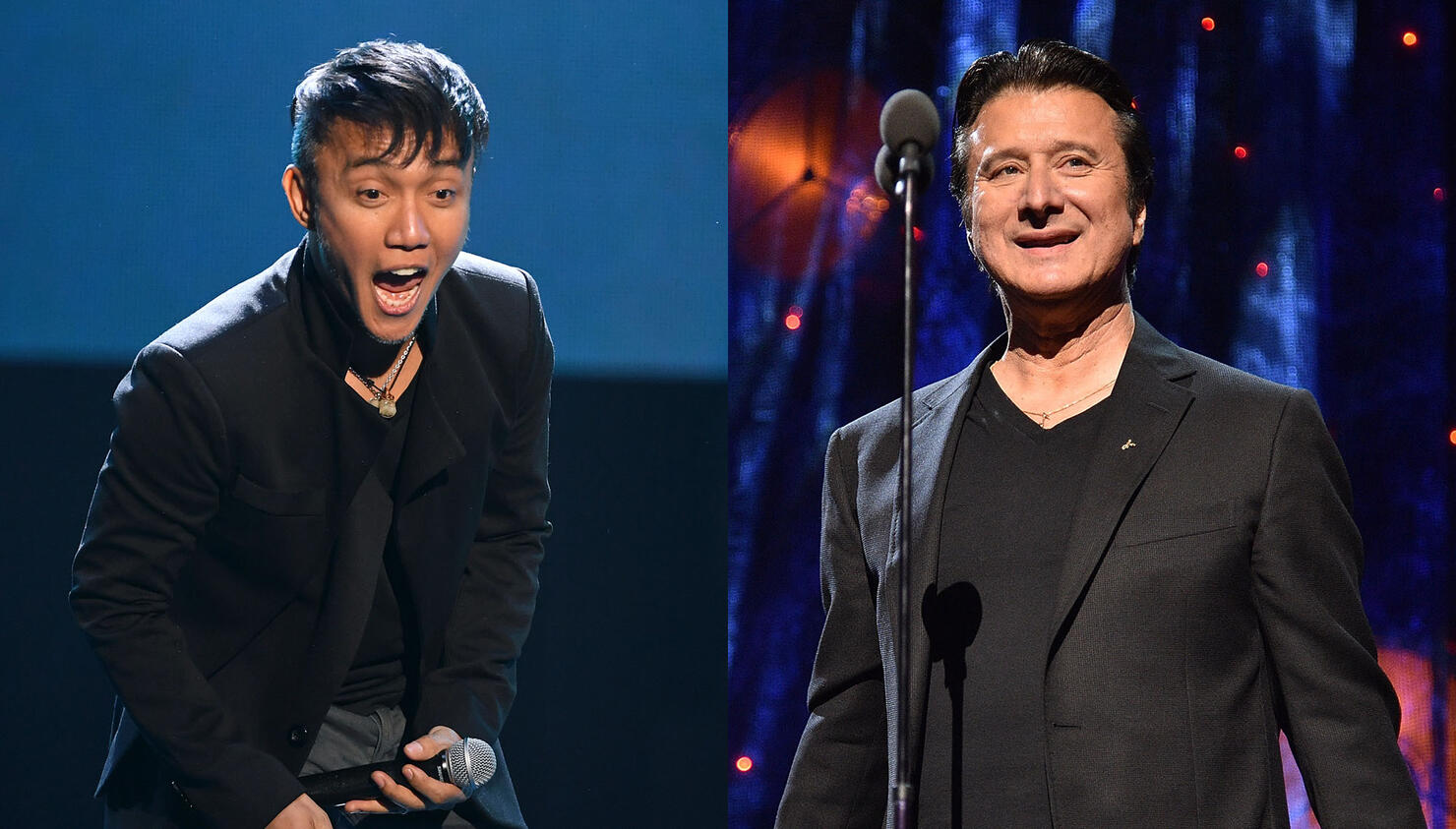 There is no bigger Steve Perry fan in the world than Journey frontman Arnel Pineda.
A lifelong Journey fan, who credits Perry as one of his most significant influences, Pineda is doubling down on his prior statements that he would happily give up his dream job in the band to facilitate a reunion between Perry and Journey.
While he's often been criticized as a soundalike, Pineda takes comparisons to Perry as a compliment, and he's eternally grateful for Perry's kind words during Journey's 2017 Rock and Roll Hall of Fame induction.
"It was very kind of him," Pineda said of when Perry "passed the torch" to him at the Hall of Fame. "It was so generous of him to say that in public. It was really an honor."
After more than two decades largely out of public view, Perry himself returned to music in 2018 with his solo album Traces, which Pineda called an "amazing" record.
While Perry has never performed live to support the album, his comeback prompted Pineda to start needling bandmates Neal Schon and Jonathan Cain about a reunion.
"I never saw them back in the '80s," Pineda said. "I was just a young kid in Manila, just playing around, with no chance of going to the States and seeing their show, but they were one of my favorite bands."
Perry has shot down talk of a reunion at every turn, but Pineda says he's personally "not losing [the hope] that one day he'll join the band for two or three songs. It would be one of the highlights of my life if that happens."
Should Perry choose to return to Journey as a full-time member, Pineda insisted he would happily give up his spot.
"That's how much I adore Journey and how much I adore Steve Perry," he said. "I just wish that one show with him ... it would change my life forever."
Photo: Getty Images