Miami Heat Will Use COVID-Sniffing Dogs To Screen Fans Entering The Arena
By Bill Galluccio
January 28, 2021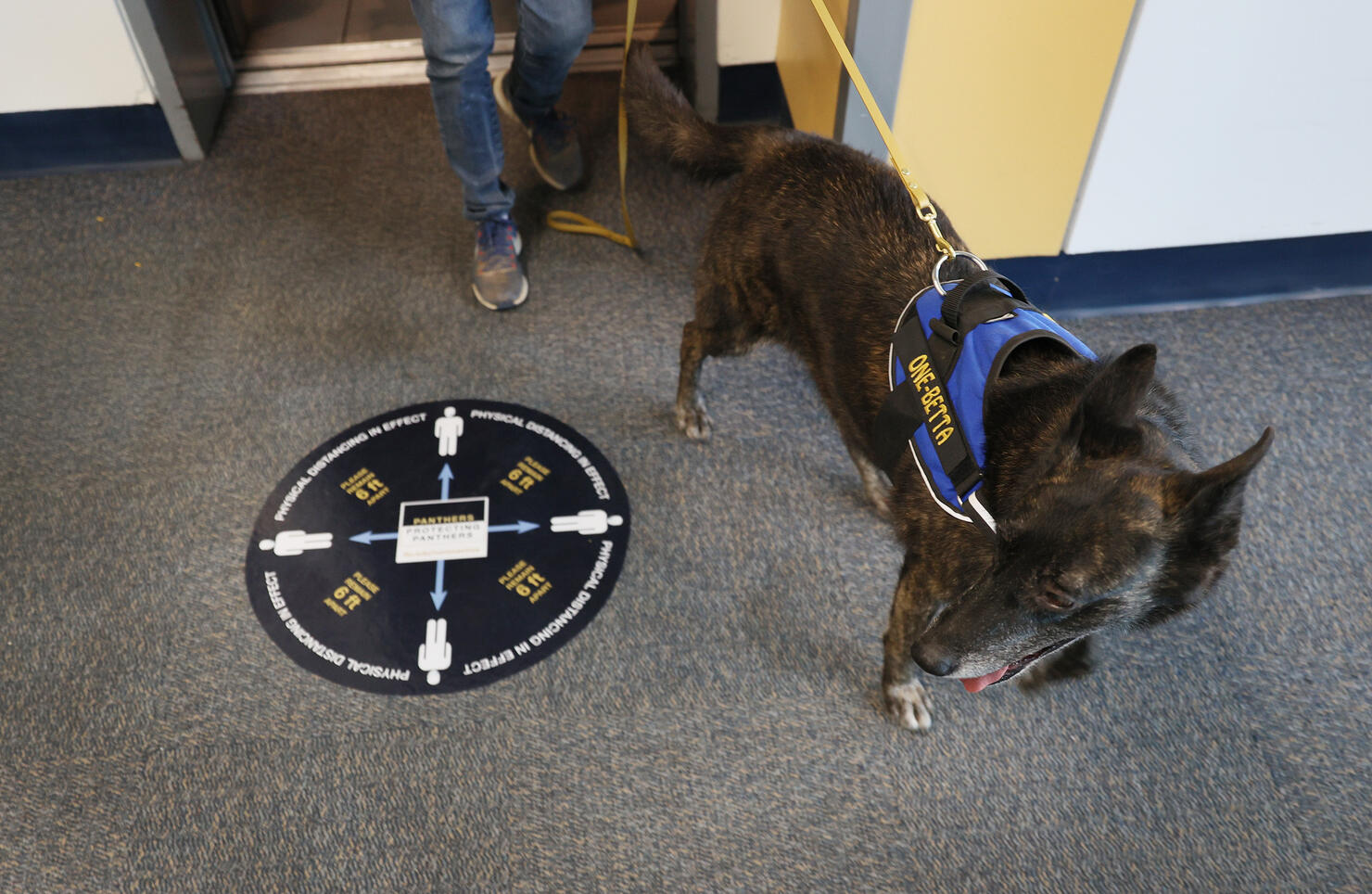 The Miami Heat are allowing less than 2,000 fans into America Airlines Arena for Thursday's (January 28) game against the Los Angeles Clippers. It marks the first time fans have been able to attend a game in person since the coronavirus pandemic forced the NBA to pause the season last year.
In addition to a mandatory mask policy and social distancing measures, the Heat will also be using COVID-sniffing dogs to screen fans for the virus. The dogs will sniff every fan as they enter, and if the dog detects the coronavirus, it is trained to sit down. Fans who alert the dogs will not be allowed inside.
"We'll ask that person and their entire group, whoever they came with, [to step aside] because they may have been in the same car together," Matthew Jafarian, the Heat's executive vice president for business strategy, told the Miami Herald. "We just want to be super, super conservative about this, and we'll ask them to step aside. We'll give them some information on what they should do next."
Fans who are sitting within 30 feet of the court and those who have a fear of dogs will have to take a rapid test before the game.
The team will not be selling food or alcohol during the game. Fans will be able to purchase soda and water but will only be allowed to drink in designated areas.
Photo: Getty Images