T.I. & Tiny Respond To Sexual Abuse Allegations
By Peyton Blakemore
January 29, 2021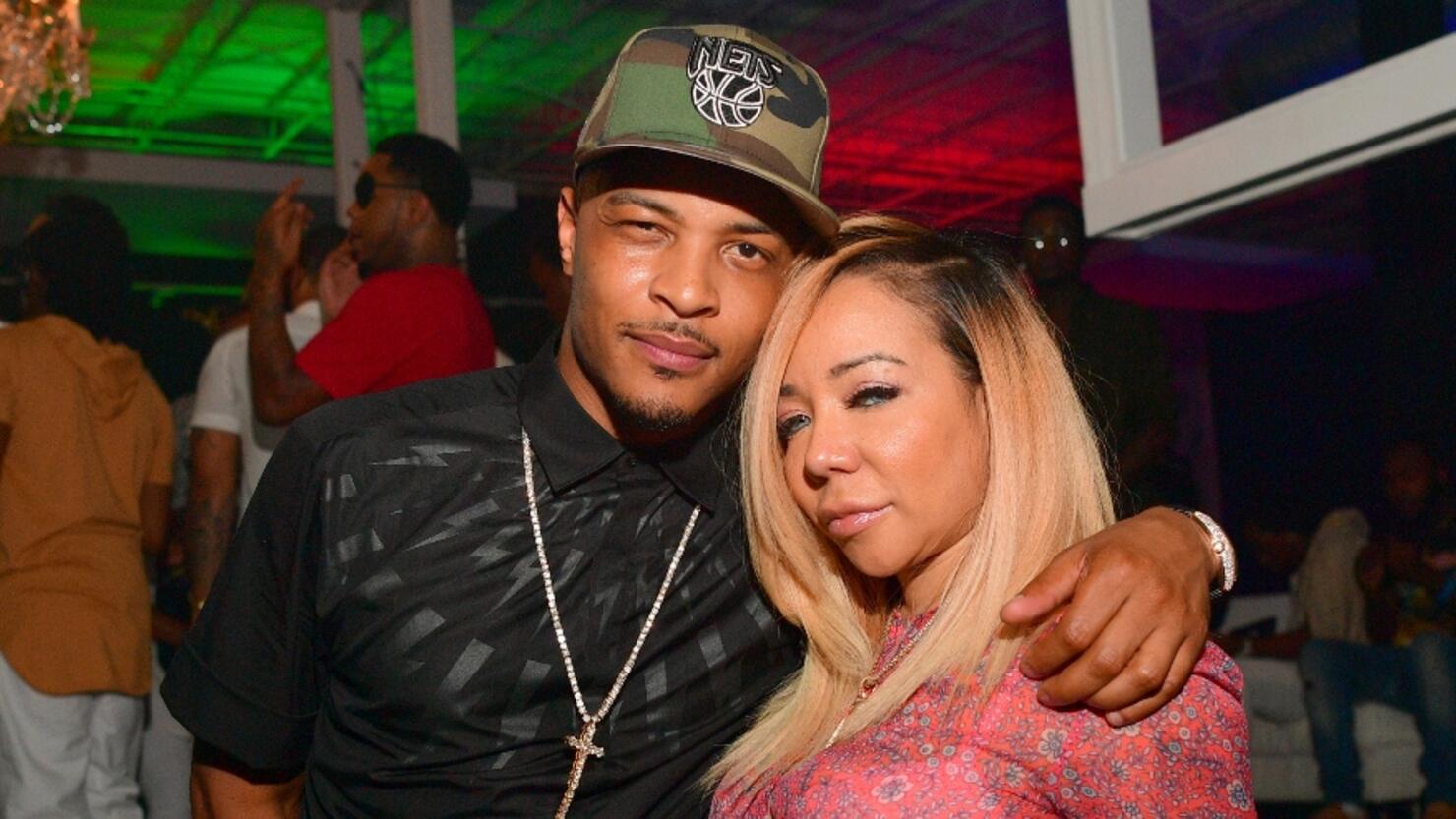 T.I. and Tiny have responded to the latest allegations from Sabrina Peterson, who alleged earlier this week that the couple was involved in sexual abuse — among other things.
"Mr. and Mrs. Harris want to be on record and more importantly want the public to know they emphatically deny in the strongest way possible the egregiously appalling allegations being made against them by Sabrina Peterson," the couple's statement reads. "The Harrises have had difficulty with this woman for well over a decade. They are taking this matter very seriously."
On Thursday (January 28), Sabrina shared messages she allegedly received from more than a dozen women describing alleged instances of assault, alleged facilitation of sexual abuse, and alleged forced drug use by T.I and Tiny.
Sabrina's posting of the dozens of messages came days after she claimed that T.I. once held a gun to her head. "The sad part about being a woman & BEING A BLACK WOMAN IS THIS! The public PRAISES OUR PREDATORS! [T.I.] you PUT A GUN TO MY HEAD IN FRONT OF CHILDREN & I NEVER CALLED THE POLICE ON YOU!" she wrote on Instagram. "But for years you have painted me as the VILLAIN! AS BLACK WOMEN! It's hard to heal from RAPE, VIOLENCE OR ANYTHING BECAUSE YOU ARE PAINTED AS THE PROBLEM OR REASON THIS HAS HAPPENED TO YOU! LETS NORMALIZE THE ALLOWING BLACK WOMEN TO HEAL! It's so hard being the VICTIM OF RAPE & BEING PAINTED AS THE REASON IT HAPPENED!
Tiny addressed Sabrina's post shortly after, defending her husband on Instagram. "Hold up... So you want your abuser to train your sons? He was just uncle 2 years ago ... 🤔now when did you say my husband assaulted you? Did you change your mind or change it back? What's up wit you today Pooh? I'm confused 🤷🏽‍♀️," she wrote. "Stop Harassing My Family. You strange. Everybody know you been special (face slicing seminar lady). Please Get help. But LEAVE US ALONE‼️😘."