50 Cent Would Fight Floyd Mayweather In Boxing Match But There's One Issue
By Hayden Brooks
February 1, 2021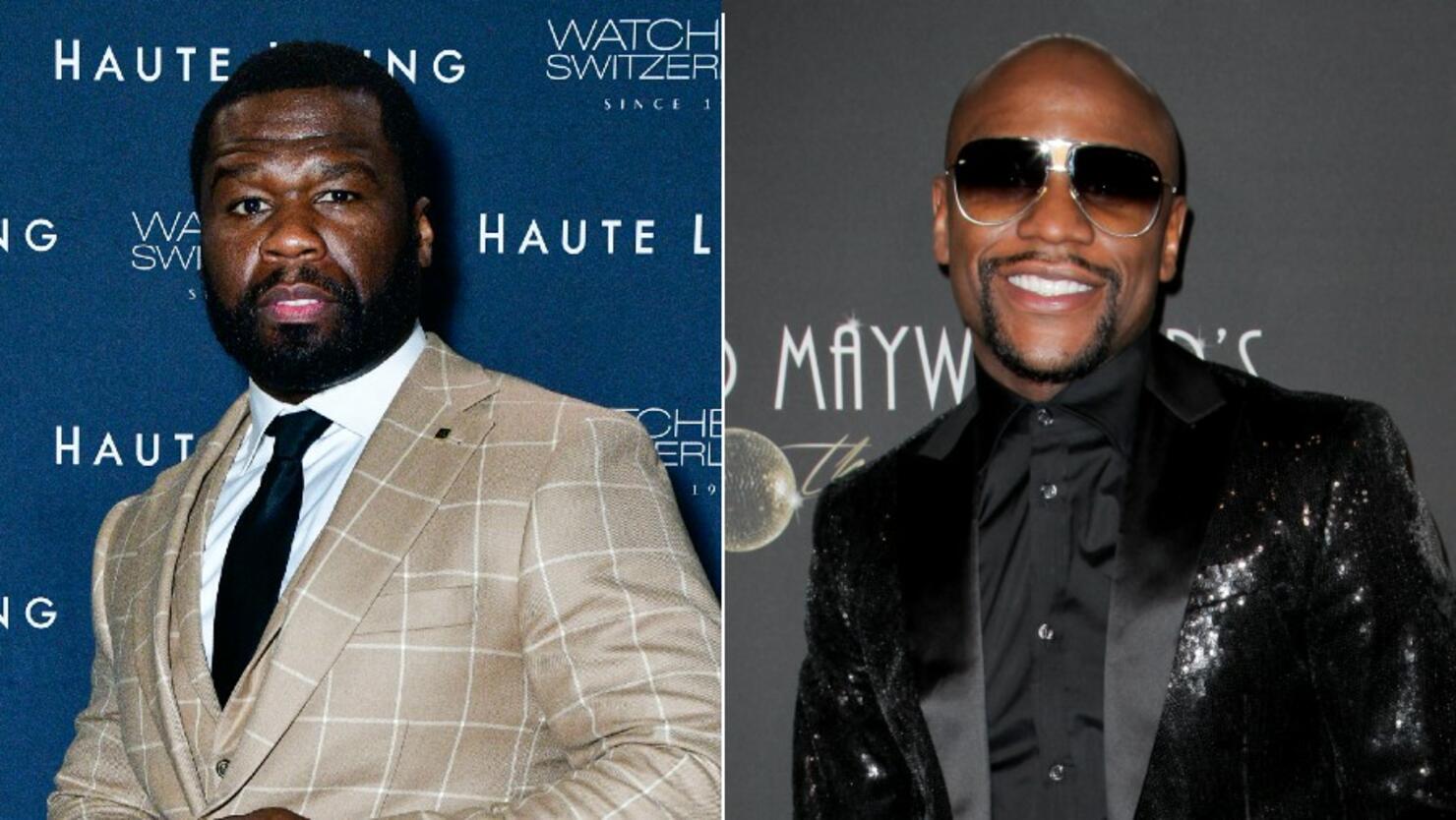 50 Cent wants to hop into the ring with Floyd Mayweather.
During a recent interview, the rapper-turned-TV mogul was asked who he'd like to fight in a celebrity boxing match and his answer fell on his former friend. "I'd fight Floyd if I could get down there," 50 replied, before sharing his reservations about the boxing champ. "I don't think I can make weight though."
Apparently, Mayweather usually fights competitors around 150 pounds and things didn't go in 50's favor the last time that he lost that kind of weight. "I tried, I looked like a homeless person," Fif said of when he dropped to 160 pounds for his role in the 2011 film, Things Fall Apart. 50 does believe he could get down to 180 pounds, which is a closer weight to Mayweather's upcoming opponent, Logan Paul. The pair's anticipated match was scheduled for February 20, but it has since been postponed due to the pandemic.
If you're a 50 Cent fan, you know that the entertainer was once a close affiliate to Mayweather and even escorted him to the ring for his fight against Oscar De La Hoya. The pair's close ties were severe when they had a falling out over business disagreements over a decade ago.
Elsewhere in the interview, 50 shared his thoughts on a potential Verzuz installment featuring G-Unit and Dipset, but that pairing seemed even more unlikely than his match against Mayweather. "We have to be stuck back in the house," he confessed. "I don't know what we'd get from it."
Photo: Getty Images