Halsey Makes First Outing With Alev Aydin Since Announcing Pregnancy
By Regina Star
February 1, 2021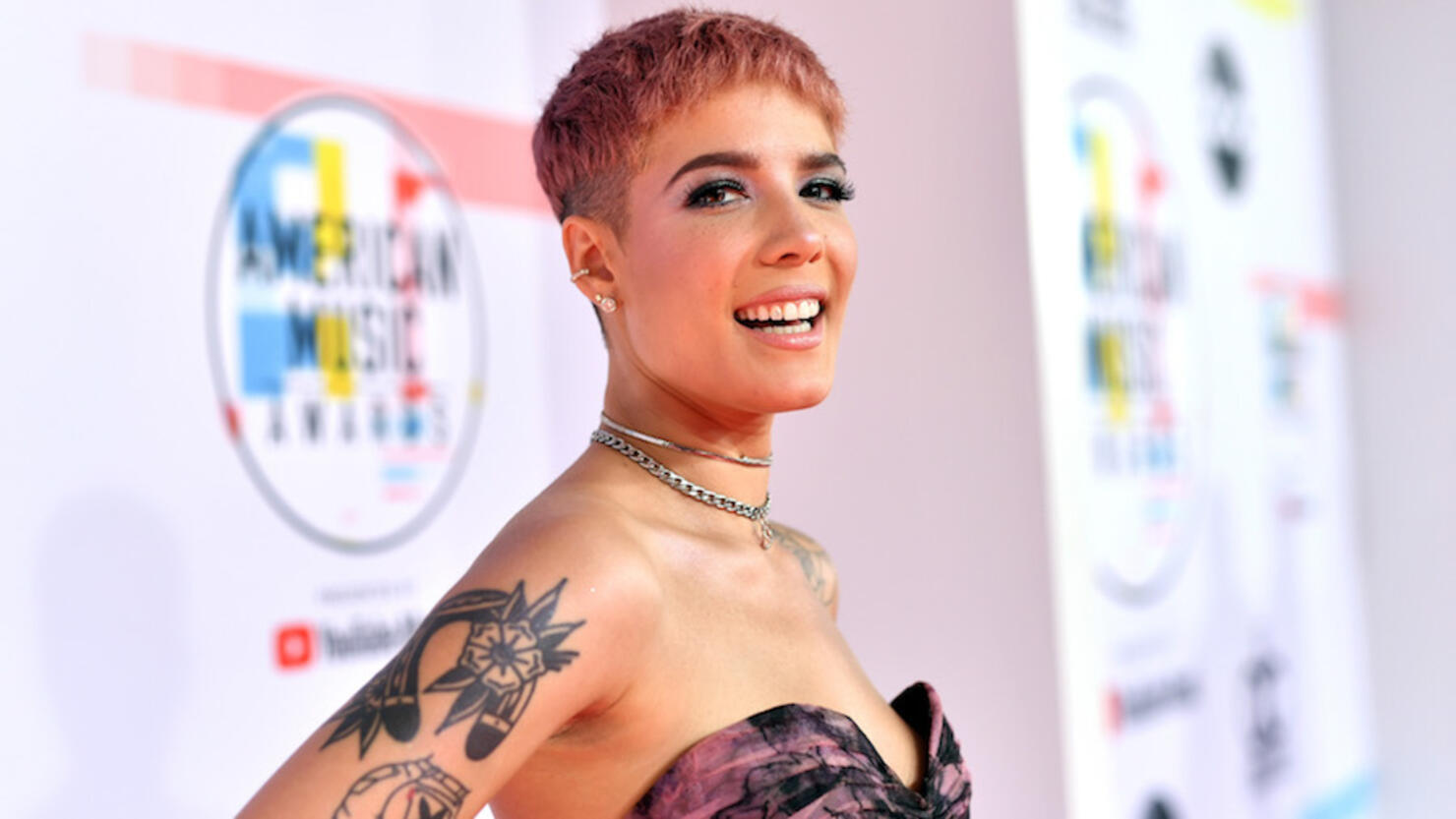 Halsey showed off her baby bump in new photos days after announcing her pregnancy.
The "Graveyard" singer-songwriter made her first public outing this weekend as she and boyfriend Alev Aydin were pictured on what looked to be a lovely picnic date at a park in Los Angeles on Saturday (January 30).
In the images, captured by the Daily Mail, Halsey's burgeoning belly can be seen peeking out from under the singer's t-shirt dress ensemble, which the star paired with a tie-dye sweater, green bucket hat, and matching Converse shoes as she sat beside Aydin on a colorful blanket. The couple kept themselves hydrated on Starbucks lattes while taking in some fresh air during the bright and sunny outing. (See the photos here.)
The 26-year-old musician announced her pregnancy last week, taking to Instagram with the very first photo of her baby bump to break the exciting news. "Surprise! 🍼🌈👼🏻" the "Closer" singer captioned a series of maternity photos, tagging the 37-year-old screenwriter as the father of her future child.
As yet, Halsey has neither revealed the gender nor when she's due to give birth to her first baby. She did, however, give fans a special glimpse at her baby recently when she shared her ultrasound photo on her Instagram Stories. In those snapshots, you can just make out Baby Halsey's adorable little legs and feet.
The "Nightmare" songbird, who struggles with endometriosis, previously suffered three miscarriages in the past, which prompted Halsey to freeze her eggs.
Explaining her decision in an April 2018 interview, she said, "Doing ovarian reserve is important for me, because I'm fortunate enough to have that as an option, and I need to be aggressive about protecting my fertility [and] about protecting myself."
Photo: Getty Images