Tony Bennett Reveals Secret Battle With Alzheimer's Disease
By Hayden Brooks
February 1, 2021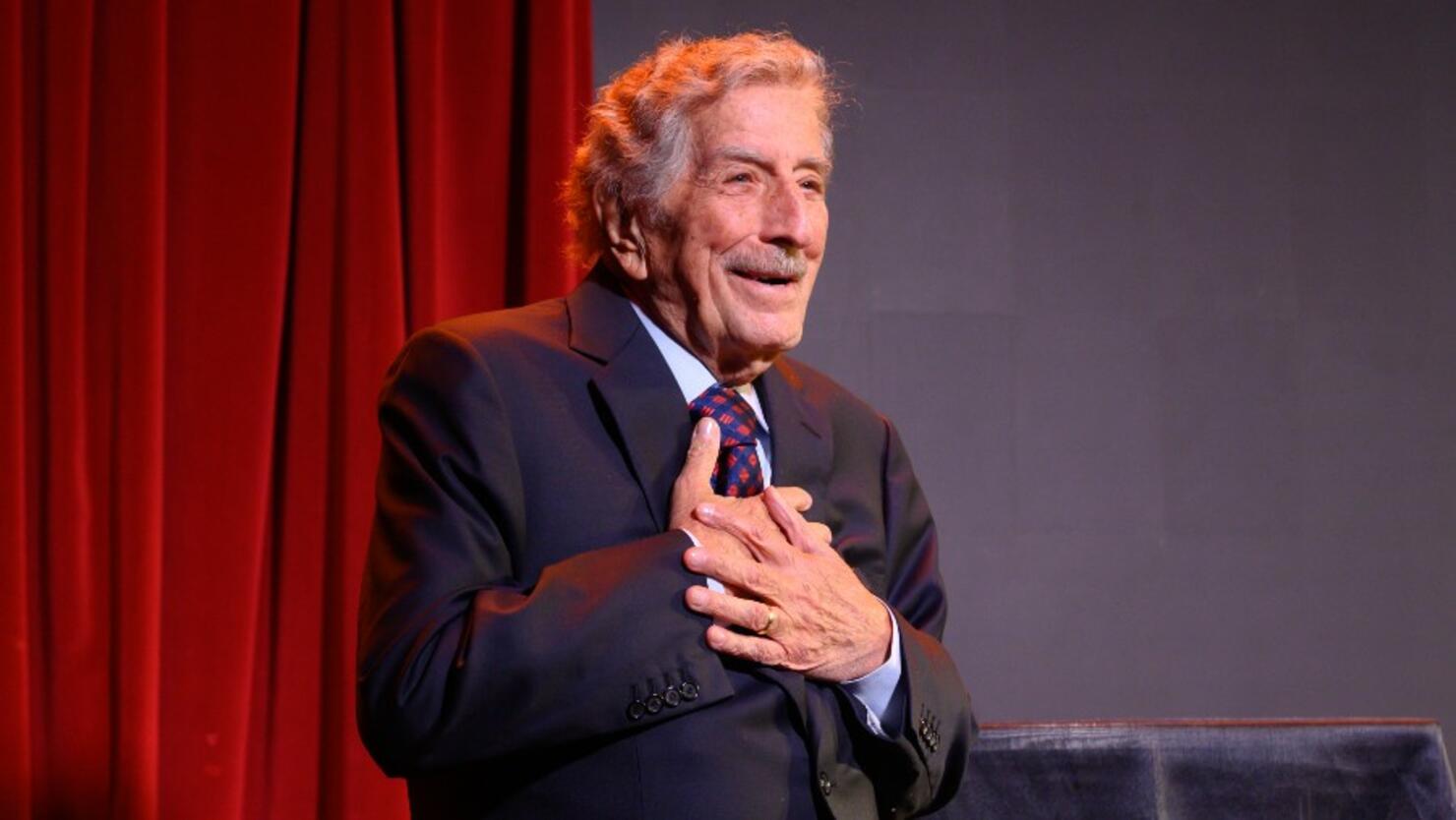 Tony Bennett has been secretly battling Alzheimer's Disease.
On Monday (February 1), Bennett, 94, shared his diagnosis in detail with AARP magazine. "Life is a gift – even with Alzheimer's.Thank you to [his wife] Susan and my family for their support, and AARP," he wrote on social media, adding, "The Magazine for telling my story."
As per the interview, Bennett was diagnosed with the disease in 2016 and has been pushing through his symptoms. Apparently, the family has decided to move forward with the reveal without his input because he is no longer able to make decisions. "He would ask me, 'What is Alzheimer's?'" Susan told AARP. "I would explain, but he wouldn't get it. He'd tell me, 'Susan, I feel fine.' That's all he could process — that physically he felt great. So, nothing changed in his life. Anything that did change, he wasn't aware of."
In the article, Bennett's upcoming Cheek to Cheek sequel with Lady Gaga is also referenced. "He speaks rarely, and when he does his words are halting; at times, he seems lost and bewildered," the article reads. "Gaga, clearly aware of his condition, keeps her utterances short and simple (as is recommended by experts in the disease when talking to Alzheimer's patients). 'You sound so good, Tony,' she tells him at one point. 'Thanks,' is his one-word response." The set, which will drop in the spring, is the pair's follow-up to their Grammy Award winning LP. Their first collection won Best Traditional Pop Vocal Album.
According to the article, Bennett has been spared many of the worst characteristics of the disease thus far, including wandering away from home, spurts of terror or rage. That said, Susan has detail that her husband is "not always sure where he is or what is happening around him."