Grant Jackson, 1979 World Series Game 7 Winning Pitcher, Dead At 78
By Jason Hall
February 2, 2021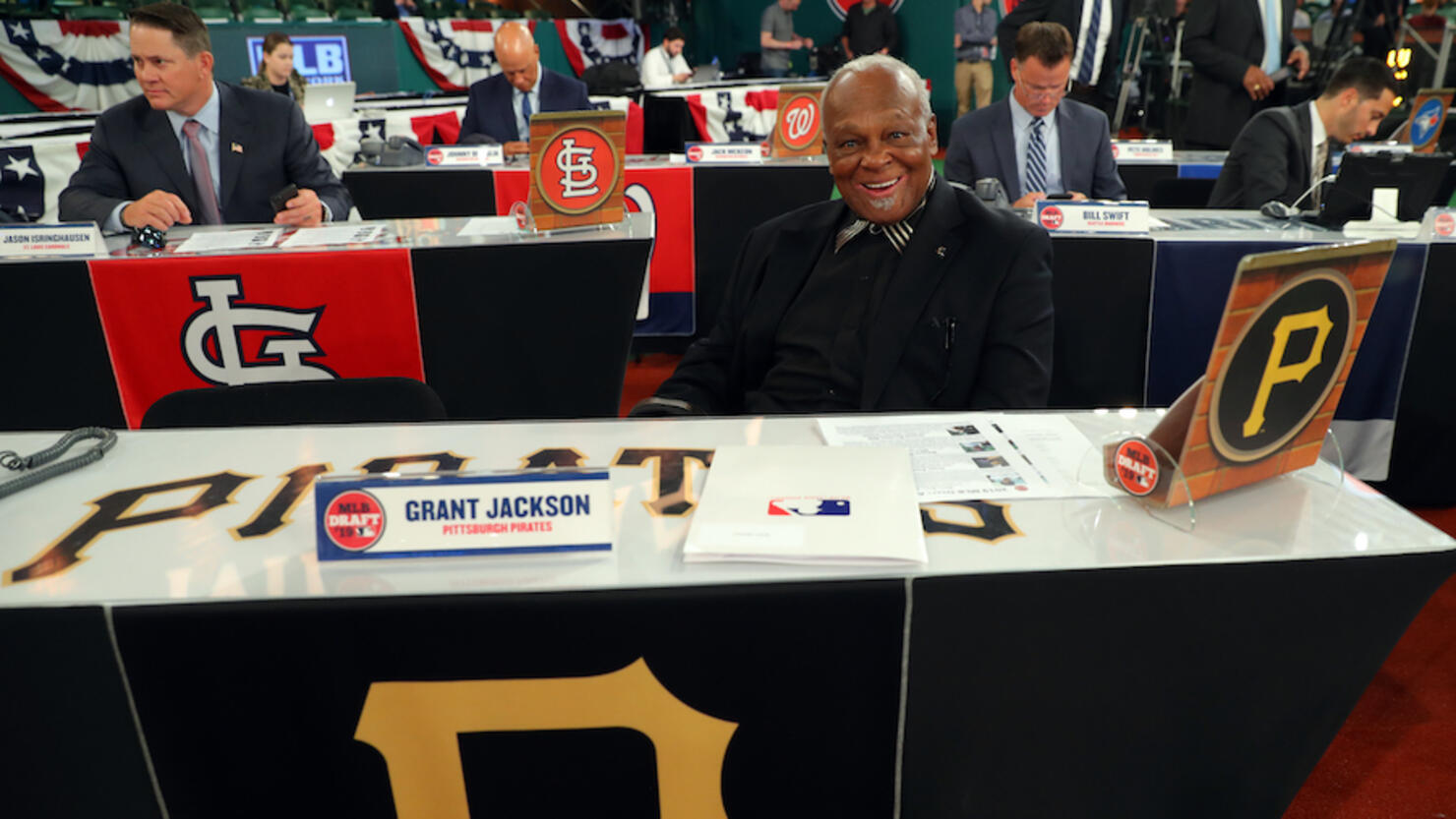 One of the heroes of the Pittsburgh Pirates' 1979 World Series championship passed away on Tuesday (February 2.)
Grant "Buck" Jackson, the winning pitcher for Game 7 of the 1979 World Series, died at the age of 78 from COVID-19 complications, the Pirates announced on their official website Tuesday.
Omar Moreno, who was a teammate of Jackson's on the "Fam-a-lee" Pirates for six seasons, was the first to announce the former left-handed pitcher's death on Tuesday via Twitter.
"Rest in peace my good friend. You will be miss," Moreno shared alongside a photo of Jackson wearing a Pirates jersey while waving to fans at PNC Park.
"This pandemic has affected every family throughout our community, and the Pirates family is no different," Pirates president Travis Williams said in an official statement. "As the winning pitcher for the Pirates in Game 7 of the 1979 World Series, Grant was a World Series champion and All-Star, who remained dedicated to the Pirates and the city of Pittsburgh since his retirement in 1982. He was an active board member of our Alumni Association who was always willing to help make an impact in our community. More so than any on-field accomplishment, Grant was a proud family man. Our sincere condolences and support go to his wife Millie [Milagro], his children Debra, Yolanda and Grant Jr., as well as his 10 grandchildren. He will be missed."
Jackson appeared in 692 games during his 18-year MLB career, which included stints with six teams, most notably the Philadelphia Phillies, Baltimore Orioles and Pirates, spending parts of six seasons with each franchise respectively.
Jackson made two previous World Series appearances with the Orioles (1971) and New York Yankees (1976) before returning to the Fall Classic as a member of the Pirates' 98-win team in 1979.

The lefty came into Game 7 during the fifth inning with runners on two bases and the Bucs facing a one-run deficit. Jackson got Pittsburgh out of the inning and continued to pitch through the eighth after the Pirates took a 2-1 lead in the sixth and added two more runs in the ninth to defeat the Orioles, 4-1, in the series-clinching game.
Jackson finished his career in Pittsburgh with 278 appearances and 353 1/3 innings pitched, a 3.28 ERA and 36 saves during his tenure with the Pirates. The lefty finished his MLB career with 1,358 2/3 innings pitched, a 3.46 ERA and 79 saves when he retired in 1982.
Photo: Getty Images