Brothers Osborne's TJ Osborne Comes Out As Gay
By Blake Taylor
February 3, 2021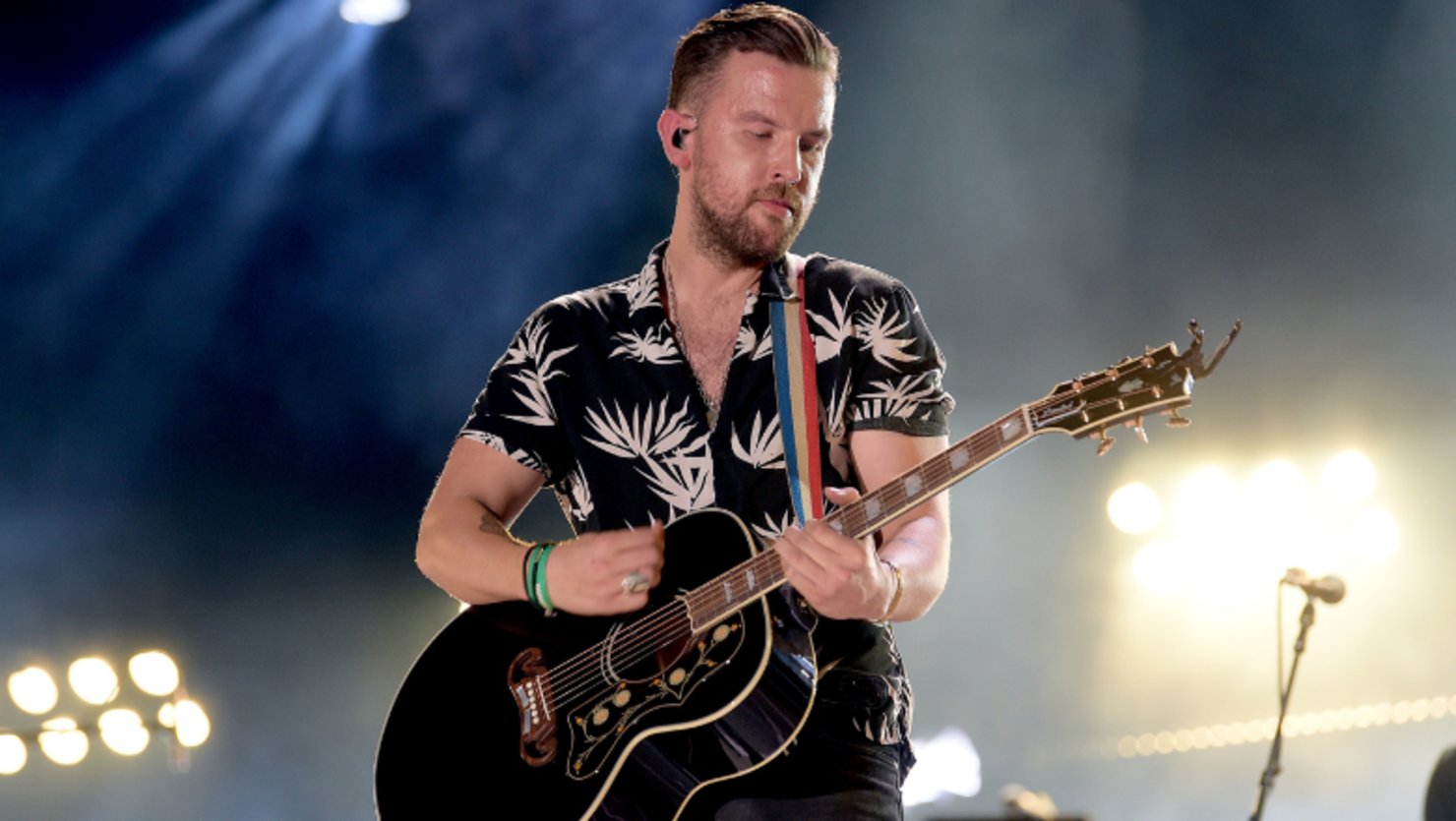 T.J. Osborne, one-half of award-winning country duo Brothers Osborne, has come out publicly as gay, making him the first openly gay artist signed to a major country label. In a new interview with Time, the 36-year-old country singer says he's known he was gay since he was young and that he has been out to friends and family for years.
"I'm very comfortable being gay," he says. "I find myself being guarded for not wanting to talk about something that I personally don't have a problem with. That feels so strange."
While T.J. feels that his sexuality is his personal business, he does want to be an example for others. "People will ask, 'Why does this even need to be talked about?' and personally, I agree with that," he shares. "But for me to show up at an awards show with a man would be jaw-dropping to people. It wouldn't be like, 'Oh, cool!'"
"I don't think I'm going to get run off the stage in Chicago," he continues. "But in a rural town playing a county fair? I'm curious how this will go."
T.J. came out to his brother, Brothers Osborne guitarist John Osborne, shortly after they moved to Nashville and signed a publishing deal.
"He was very open and candid about it, and I was emotional because my brother was finally able to be completely honest with me about who he was. How often, in life, do we hold back parts of ourselves and wish that we didn't?" John recalled, before going on to express his support of his brother's decision to publicly come out. "If I had to have all my money and success erased for my brother to be truly fulfilled in life. I wouldn't even think about it. Not for a second."
T.J. realized that there would never be a "perfect time" to come out during the lockdown amid the ongoing coronavirus pandemic. "I want to get to the height of my career being completely who I am," he says. "I mean, I am who I am, but I've kept a part of me muted, and it's been stifling."
"There are times when I think I've marginalized this part of me so that I feel better about it," he adds. "And I realize that it is a big part of who I am: The way I think, the way I act, the way I perform. God, think of all the times that we talk about love, and write about love. It's the biggest thing we ever get to feel. And I've kept the veil on. .... I've done more than I ever thought I would. At this point, my happiness is more valuable than anything else I'd ever be able to achieve."
Since publicly coming out, T.J. has received a number of supportive messages from the country community on social media. "Love love love you. Celebrating you today and always!!" Kacey Musgraves commented below T.J.'s latest Instagram post., while Maren Morris simply wrote, "Legend."
Tenille Townes shared some love writing, "You're amazing. Love to you!!!!," while Rita Wilson added, "So inspiring. Thank you for sharing this."
Additionally, Lady A, Cole Swindell, Ruston Kelly, Dierks Bentley, Maddie & Tae's Taylor Dye, Runaway June's Jennifer Wayne, and many more artists have also shown their support. See several of their messages below!