Jon Bon Jovi's Advice For New Artists: 'Do Not Succumb To Fads'
By Andrew Magnotta @AndrewMagnotta
February 3, 2021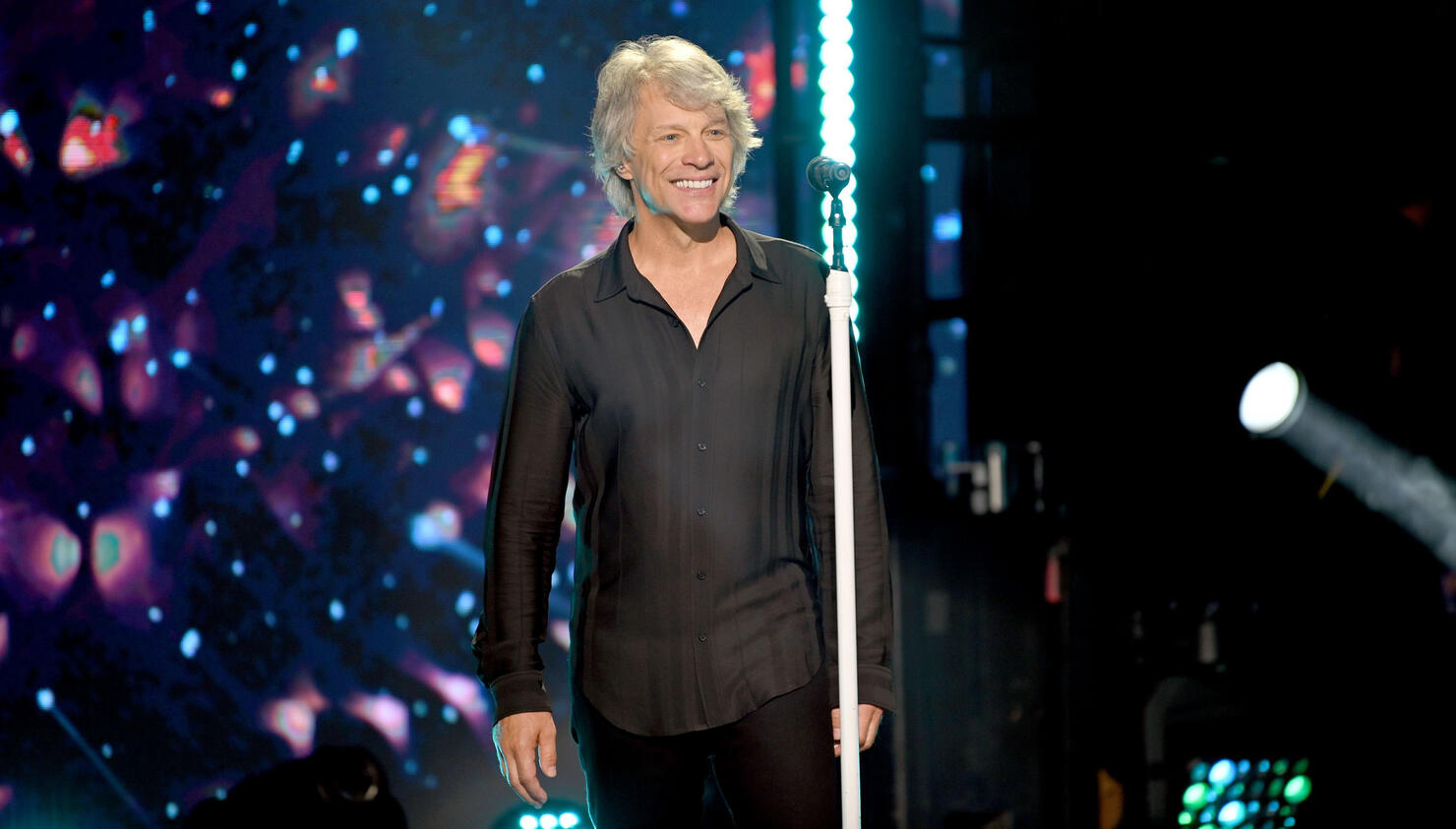 Jon Bon Jovi may be inextricably linked to the "hair" or glam rock movement that dominated the airwaves in the mid to late-'80s, but he says young artists shouldn't chase the scene trying to make it.
Bon Jovi was successful not because of how comfortably it fit into the trends of the day, but because the look and sound were authentic to the band members.
When asked on a recent installment of Mavericks with Ari Melber for what advice he gives to young artists working to achieve their dreams, Jon said you need to look for 'reinvention,' something to call your own.
"In order to differentiate yourself, you've gotta think differently. And so go and be that me from 37 years ago and find your [radio] DJ, find your way," he said. "It can be done. And do not succumb to fads and fashions, because by the time you get up to speed on whatever is fashionable, the trend has changed. You have to be your own self. That's why you don't see me doing collaborations with rap guys and pop guys and dance bands, because unless you're true to who you are, it's not gonna resonate — it's gonna be a fad, and it's gonna be there for a moment. Move on. It's like candy — it's a sugar high."
Jon might have embraced all that was over-the-top about the '80s, but there's no denying his sustained success, with several more big hits coming in the '90s and 2000s.
Bon Jovi was inducted into the Rock and Roll Hall of Fame in 2018 and continues to sell-out arenas all over the world. The band's latest album, 2020, was released last October.
You can watch the full MSNBC segment with Jon via the player below.
Photo: Getty Images