Lil Uzi Vert Had A $24M Pink Diamond Implanted On His Forehead
By Taylor Fields
February 3, 2021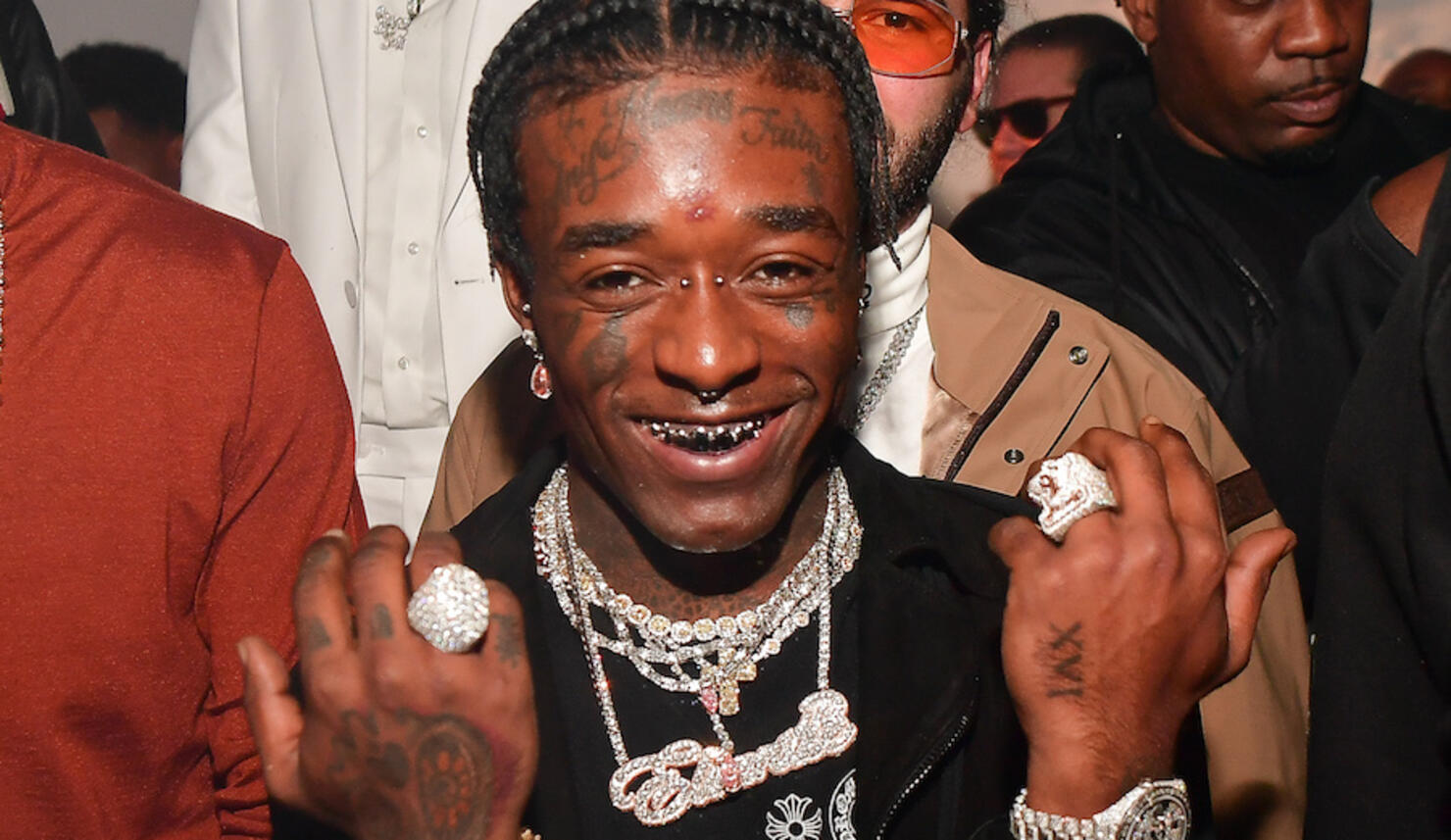 Lil Uzi Vert has taken his love for bling to the next level as the $24 million pink diamond pierced to his forehead.
Apparently, Lil Uzi had just finished paying off the natural pink diamond, which is between 10 and 11 carats. Last week, he tweeted, "I've been paying for a natural pink diamond from Elliot for years now. This one Stone cost so much I've been paying for it since 2017. That was the first time I saw a real natural pink diamond. A lot of M's in my face."
And in answering questions about the stone on Twitter, he added of the diamond's value, "Yes my Bugatti can't even pay for it ... all my cars together, plus home, this took so long now I can get this money."
Then, the jewelry designer, Elliot Eliantte, posted a photo holding the stone up to Lil Uzi Vert's forehead, writing along with it, "It's time."
And when asked by a fan why he didn't just add the stone to a ring instead, the rapper replied, "If I lose the ring yeah U will make fun of me more than putting it in my forehead ha ha jokes on you ha ha ha ha ha ha ha ha... And yes I do have insurance."
Lil Uzi Vert shared several videos of the newly-implanted bling to his forehead on Instagram. In his stories, he explained of the piercing, "I got a long bar in it because I just got it pierced, and the swelling, when the swelling goes down, I'll get a short bar so it won't move."
Take a look at Lil Uzi Vert's new diamond below.