Lizzo Tells Her Belly 'I Love You So Much' As Part Of Her Self-Care Routine
By Taylor Fields
February 3, 2021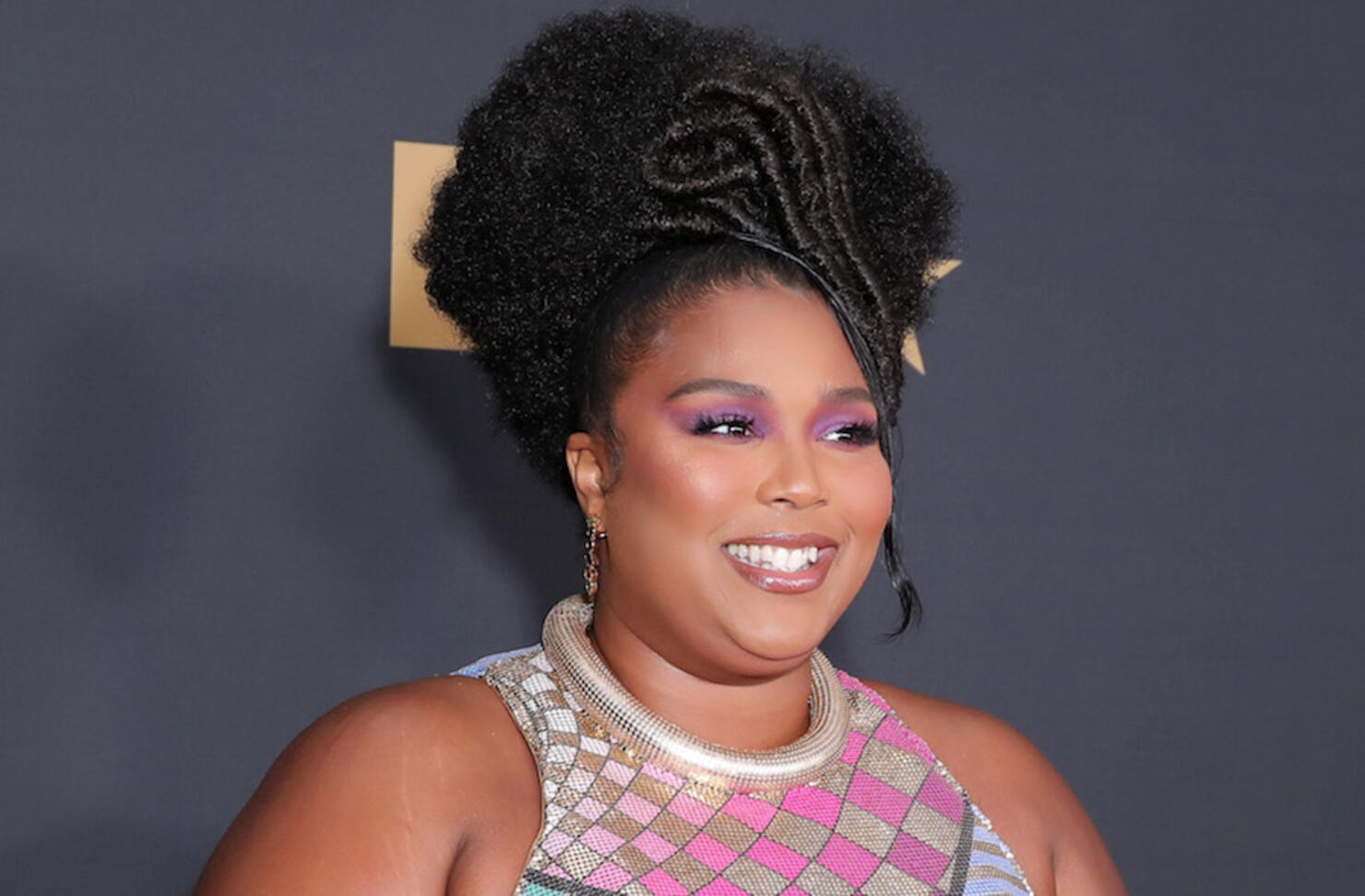 Lizzo is dropping part of her self-care routine in a new body positive video posted to Instagram.
She explained that this year, she started "talking to [her] belly," and praising it after wanting "to cut [her] stomach off." She explained in the caption, "I started talking to my belly this year. Blowing her kisses and showering her with praises. I used to want to cut my stomach off I hated it so much. But it's literally ME. I am learning to radically love every part of myself. Even if it means talking to myself every morning. This is your sign to love on yourself today!"
In the video, Lizzo is standing in front of her bathroom mirror in just underwear and a sports bra as she says to her belly, "I love you so much. I love you so much. Than you so much for keeping me happy, for keeping me alive. Thank you. I'm going to continue to listen to you. You deserve all the space in the world to breathe, expand and contract, and give me life. I love you."
Lizzo ended the video with some kisses to her stomach, a big smile and a shimmy.
Lizzo has been very vocal about body image and body positivity. Back in December, she posted a video of herself rocking a white bra and thong underwear set, and wrote in the caption, "Wild to see the body positive movement come so far. Proud of the big girls who gave it wings. My body is changing but I'm gonna keep appreciating it from every angle."
But, earlier this year, Lizzo had revealed in an another Instagram post that this year has already left her "disappointed" and "with a broken heart." She explained, 2021 has already left me disappointed w a broken heart. I am holding onto hope but it's slipping through my grip. Life is beautiful though, so I've decided to sit and feel everything. Though it hurts like hell... I am grateful for feelings."