Metallica Will Perform On Stephen Colbert's Super Bowl LV Special
By Andrew Magnotta @AndrewMagnotta
February 3, 2021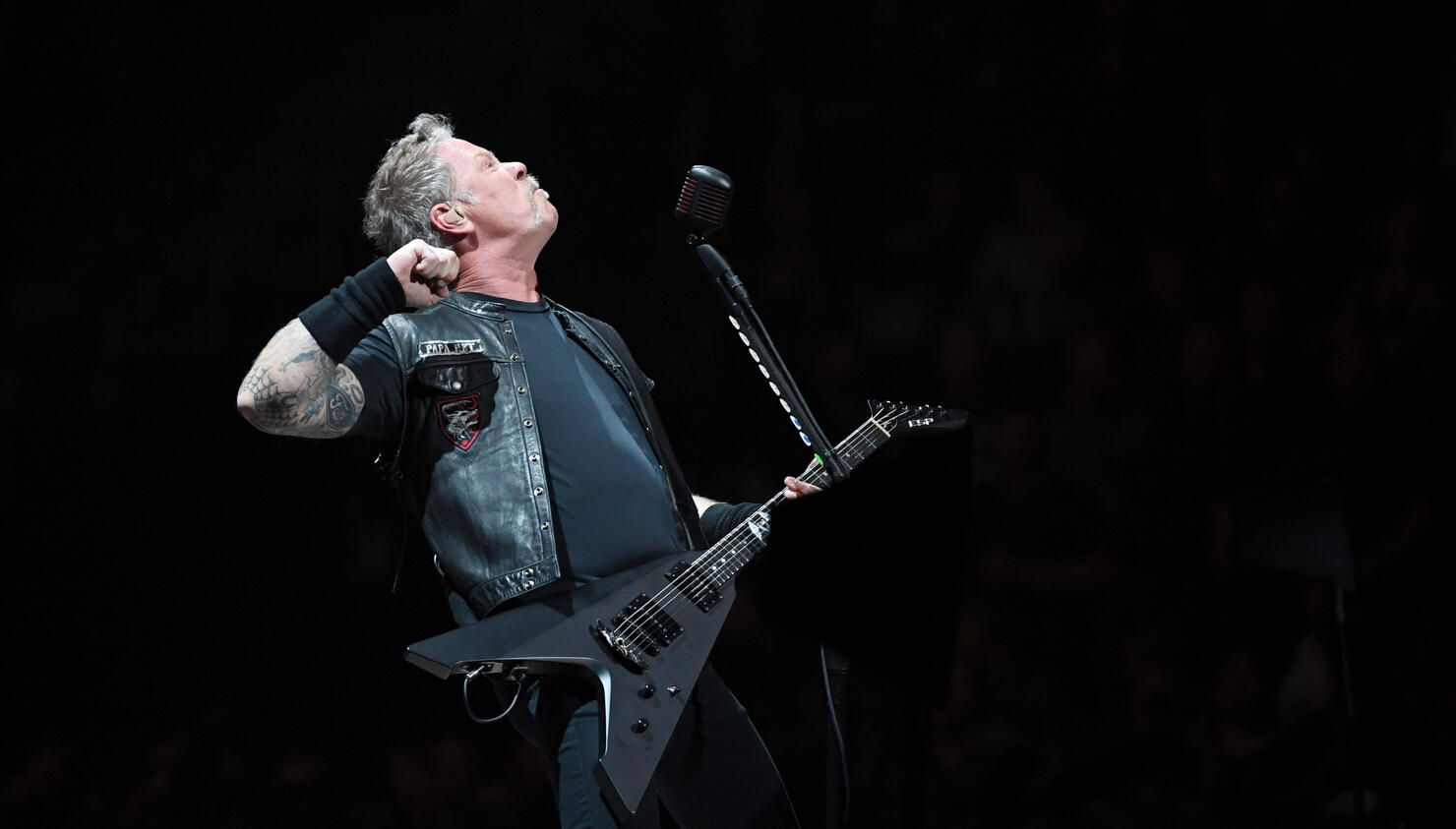 Metallica still hasn't been booked for the Super Bowl halftime show, but the band will join Stephen Colbert's A Late Show: Super Bowl Edition live special Sunday night.
Metallica confirmed its participation earlier Wednesday via the band's official social media.
"We're celebrating Super Bowl LV with our friend [Stephen Colbert] on Sunday!" the band's statement reads. "Tune in to [The Late Show's] Super Bowl Edition at 11:35pm EST on CBS to catch our performance. #LSSC #LateShow"
This will be at least the third time Colbert has welcomed the Bay Area thrash metal legends to his stage. Metallica performed "Now That We're Dead" on the Late Show in 2017, while promoting Hardwired...To Self-Destruct. The band also performed and sat down for an interview with Colbert in 2013 on his satirical Colbert Report on Comedy Central.