5 Podcasts That Celebrate The Power Of Love
By Diana Brown
February 4, 2021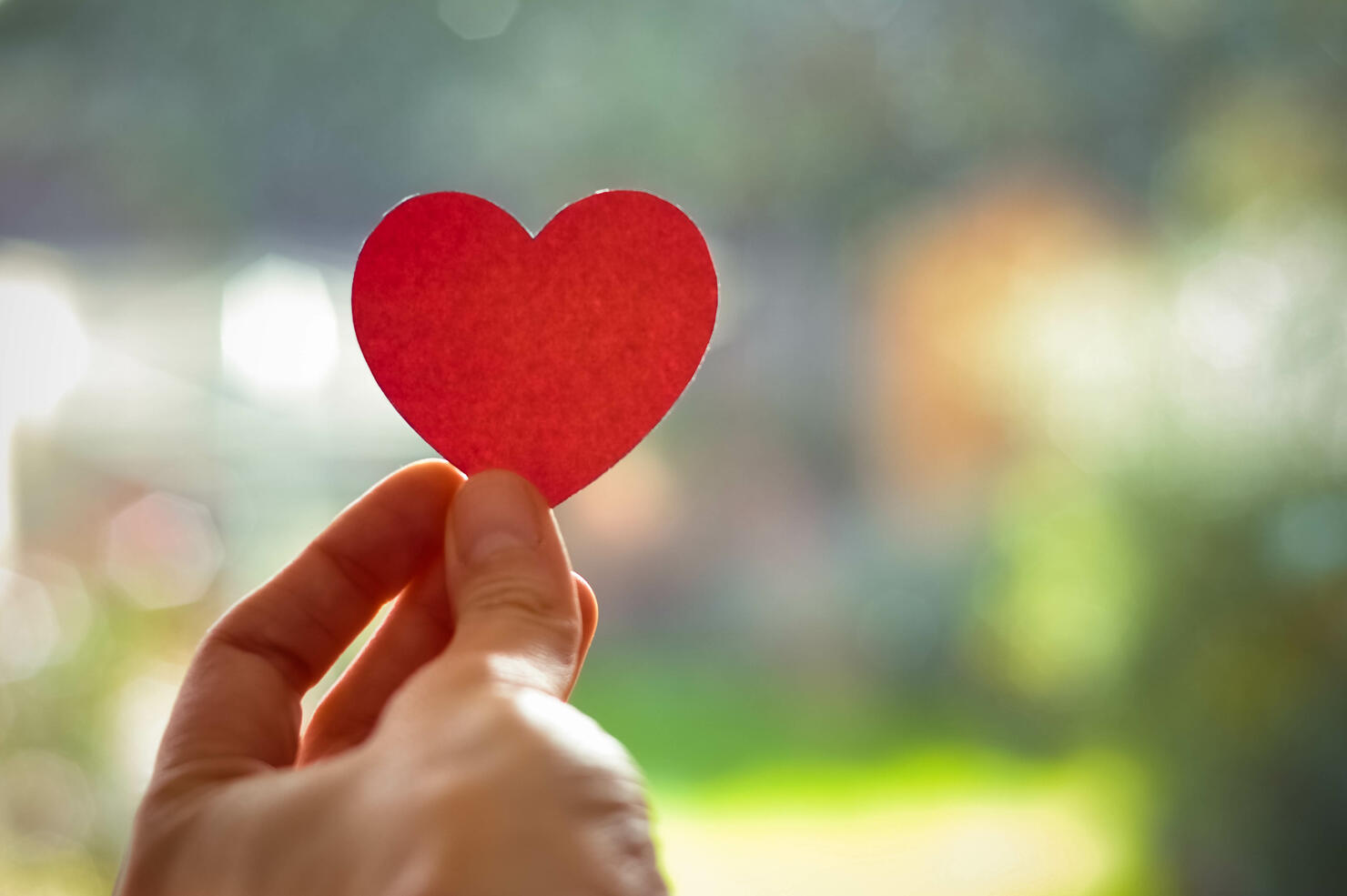 Ah, Valentine's Day. The hearts and flowers, love and commitment, wining and dining holiday meant to be the one day out of the year dedicated to your significant other. But while Valentine's Day can be fun and romantic, it's more likely that we're sharing intense moments of love and commitment in small ways everyday – ways we can easily overlook. From how we show ourselves love to how we show it to others, these podcasts celebrate what love really looks like, offering advice on self-care, interviews with changemakers, and real stories from real couples who handled severe illnesses, deployed to foreign lands, been on TV, started businesses, started families, and started over, as an ardent testament to the power of the small stuff.
"Sometimes my own marriage seems kind of mundane," Jo Piazza muses. "I want to know what it's like to be married to a rock star. Or a porn star. Or to someone who has amnesia, and you're afraid they might forget you forever." So on Committed, she does just that, sitting down with couples who went to the Olympics together, who survived natural disasters or diseases, who managed to stay married through unimaginable circumstances: they offer up their stories of love and commitment for us to examine, to laugh at, and be inspired by as we all navigate our own love stories.
This Valentine's Day, try falling in love with a stranger! On Love Someone with Delilah, the veteran radio personality sits down with inspiring people to find out how they make the world a better place. Her lovely and lively interviews with the head of the American Heart Association, pastors-turned-food-critics, and celebrities like Tracee Ellis Ross, John Legend, Celine Dion, Dolly Parton, Kathie Lee Gifford and so many more are a great way to get a shot of inspiration in your day – not to mention hearts in your eyes.
Ginnina Gibelli hosts Love In Sight, the companion podcast for the Netflix dating show Love Is Blind, in which contestants were unable to see one another until they'd chosen to be together, to see if emotional connection can trump physical attraction. Giannina, along with play-by-play announcer Matt "Money" Smith, breaks down all the behind-the-scenes details about the show and interviews the couples to find out how their blind love lasted – or didn't.
Maybe you want to make this Valentine's Day all about you, and why not? On Self Love Served Raw, Sujeiry Gonzalez, often called "the Latina Carrie Bradshaw," dishes out advice on real self-love. This isn't about spa days or bath bombs: True self-love is about setting boundaries, dealing with loneliness and rejection in a healthy way, creating a true work/life balance, knowing your own worth, and learning to stop self-sabotaging and giving into imposter syndrome. You're worth it, and it's time you knew it.
Colin Balfe started Love What Matters to honor his mother: A place where people can share their stories of grief, hope, resilience, and love in the hopes of inspiring each of us to "act with kindness and compassion everyday." Everyday people share their incredible stories of adopting teenagers, supporting spouses through life-threatening illnesses, creating a kitten AirBnB to find foster families, helping significant others realize their dreams, and so much more. Let these stories celebrating the small ways we show each other love be a balm to your heart and soul anytime of year.
If you want to be sure you're listening to the podcasts everyone else is checking out, iHeartRadio has you covered. Every Monday, iHeartRadio releases a chart showing the most popular podcasts of the week. Stay up to date on what's trending by checking out the chart here. There's even a chart just for radio podcasts here, featuring all your favorite iHeartRadio personalities like Bobby Bones, Elvis Duran, Steve Harvey and dozens of others.
Photo: Getty Images