AJ McLean Believes He Was Almost 'Brainwashed' At The Scientology Centre
By Emily Lee
February 4, 2021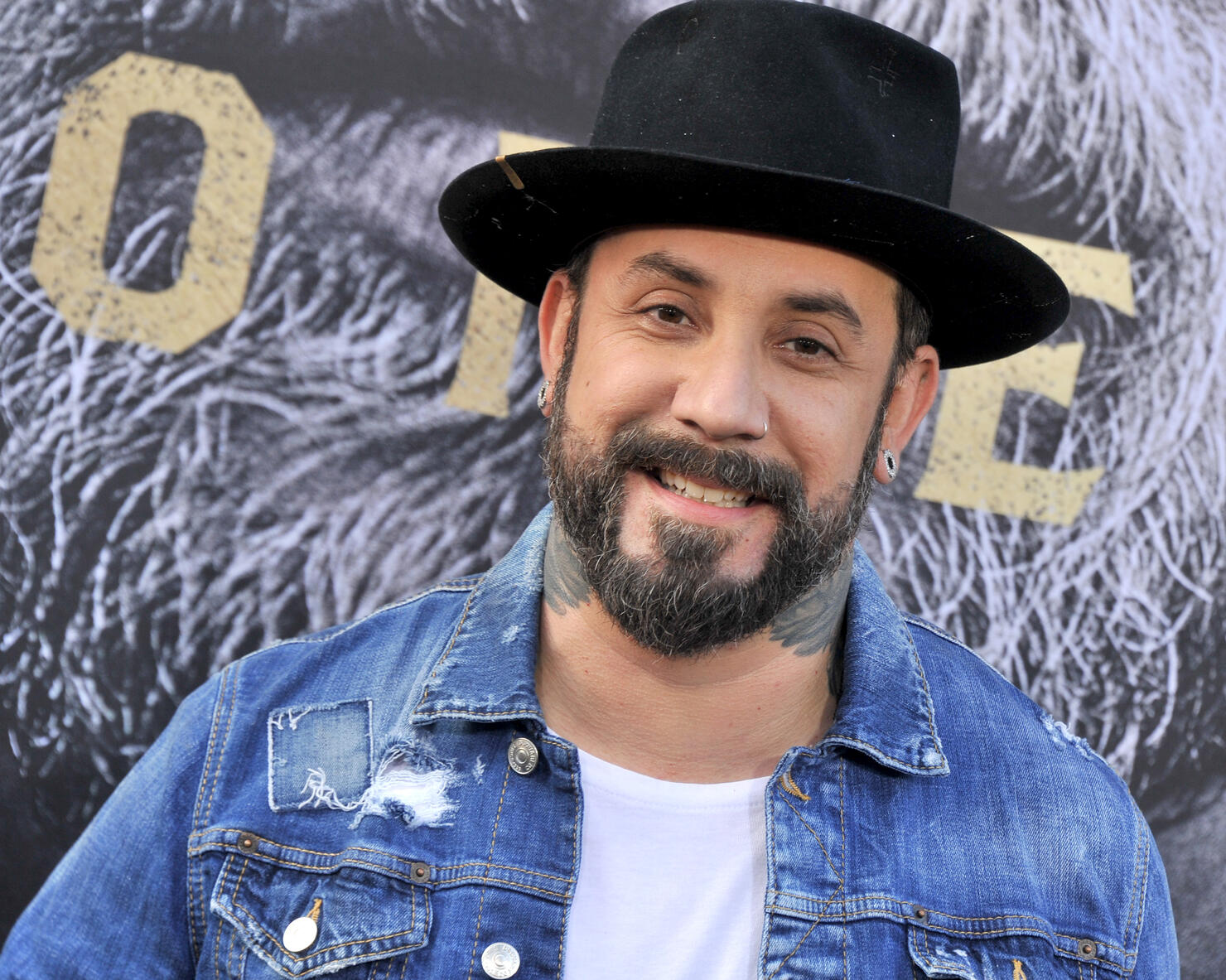 During a recent episode of his Pretty Messed Up podcast, Backstreet Boy member AJ McLean spoke with actress Leah Remini—a former Scientologist—about his experience at the Church of Scientology Celebrity Centre in Los Angeles. McLean recalled becoming suspicious that they were trying to use a "brainwashing technique" on him during his first and only visit.
McLean was "living in Los Feliz right down the street from the megacenter of Scientology" around 2003 and says he got "curious" about it while in such close proximity to the Celebrity Centre. "I didn't know what it was, I didn't know anything about it. But I wanted to not go alone, so I took a friend with me," he recalled.
Things started to get a little weird for McLean when he was asked to watch a short film about the Church of Scientology. "We got a tour of the facility and they brought us to this media room and they sat us down and they said "Would you mind watching this short film?"' McLean shared. "And we watched this short film, it was about 15 minutes long, and then I said 'OK, well, that was interesting' and we went to leave and the door was locked. They wouldn't let us out and they replayed the same film again," he said. "We didn't get out of that room for about 15 minutes [or longer.] They played it three times until someone heard me knocking."
The experience understandably had McLean feeling "freaked out." This was when he became suspicious they were attempted to use "some sort of brainwashing technique" on him, which did not "seem normal."
Though McLean admits he was curious about the Church of Scientology, he says he never would have become a member. '" got close, but I never would have," he told Remini. "I'm a very spiritual person. That's how I've been raised, that's how I've been living my life, more about spirituality than organized religion."
Remini, however, was raised as a member of the Church of Scientology. Her mother joined the church when Remini was just 9-years-old. The actress left the church back in 2013 and since become a vocal critic of the organization. While chatting with McLean, Remini said she "felt judged and not right. I wasn't part of the right crowd, and I still feel like that today" when was a Scientologist. "When I was accepting an Emmy and on the Emmy stage, I thought one day I will feel like I'm a part of this business."
Photo: Getty