Steven Wilson Clears The Air With Wolf Van Halen Over Comments On Eddie
By Andrew Magnotta @AndrewMagnotta
February 4, 2021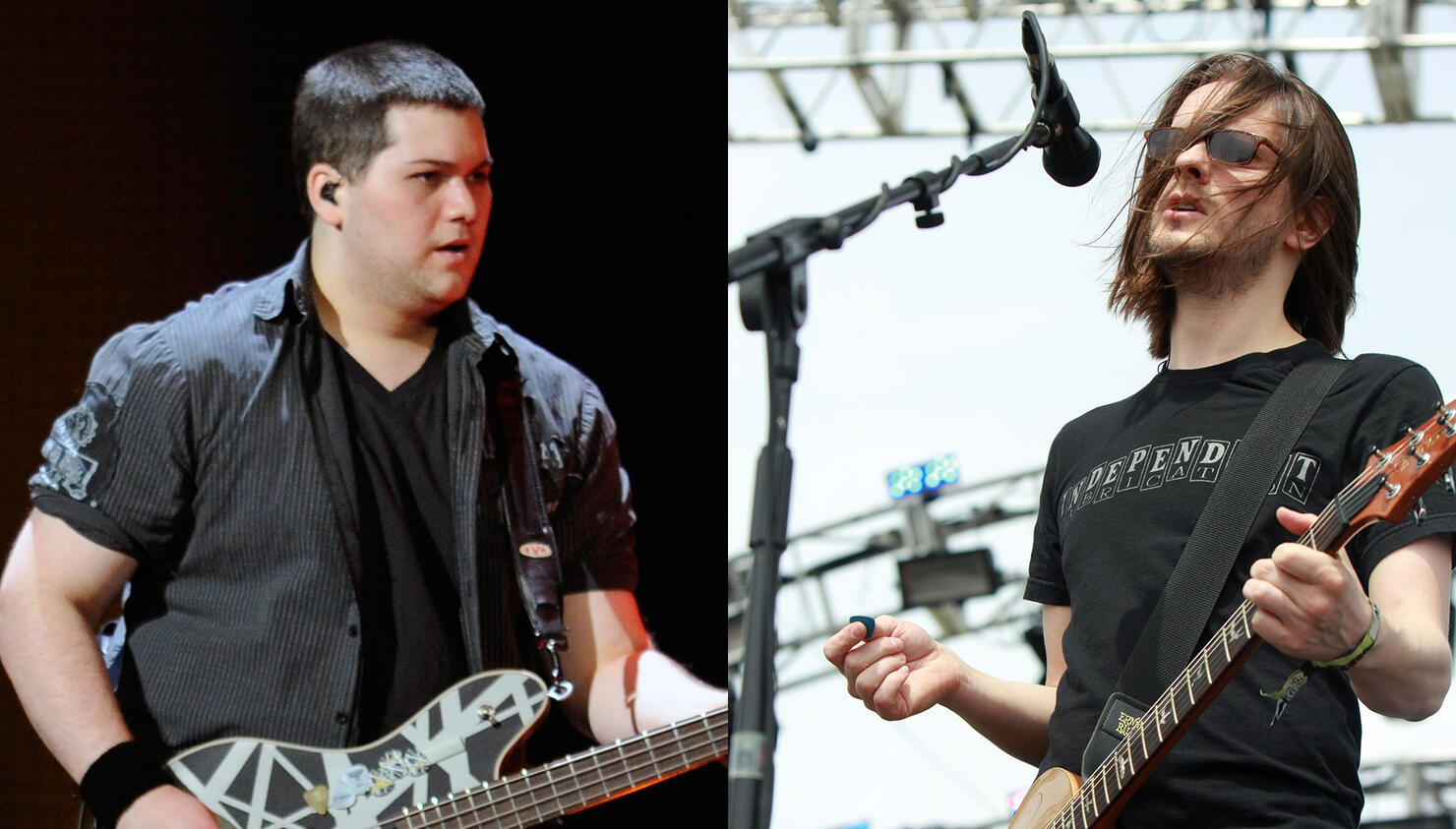 Steven Wilson and Wolfgang Van Halen have cleared up the controversy around Wilson's recent comments on Eddie Van Halen's musical legacy.
Wilson was asked in a recent interview with FaceCulture how Eddie's death affected him. The solo artist, producer and former Porcupine Tree frontman Wilson replied honestly, saying he's never been a Van Halen fan; while he understands Eddie's brilliance as a musician, he loathes the "vile" shred guitar movement that Eddie inspired.
As both Eddie's son and a huge fan of Wilson's work, Wolfgang said via Twitter on Sunday that the comments made him feel conflicted. While he cautioned followers that Wilson didn't say anything as "rude" as some headlines suggested, it bothered him that Wilson wouldn't have a more nuanced view on Van Halen's music.
"Dear [Wolfgang], apologies, no disrespect was meant to your father, an extraordinary musician," Wilson wrote in a follow-up Wednesday. "I personally never owned any [Van Halen] records and didn't ever get into the style of playing, but he was clearly an incredible innovator. So when asked about his passing I couldn't honestly say I was affected deeply by it, at least not in the way that my heroes [David] Bowie or Prince's passing had affected me.
"This statement was given in honest humility. Forgive me for any [offense] unintentionally given, and I offer my deepest condolences."
A short time later, Wolfgang replied, thanking Wilson for his sincerity and adding that there's no "ill will" between them.
For what it's worth, Eddie would likely have agreed with Wilson's perspective on the shred movement. Eddie famously referred to the guitar shredders of the '80s as "typewriter players," who relied on impressing people with technique because they lacked the ability to reach them with feeling.
Photo: Getty Images
Incredibly kind of you to say, @StevenWilsonHQ. I meant no ill will in my previous tweets. As I said, the internet was exacerbating what you had said, as the internet tends to do. Still very kind of you. Be well, friend ✌️ https://t.co/obx3R79KgP

— Wolf Van Halen (@WolfVanHalen) February 4, 2021