Juju Smith-Schuster Addresses Possibility Of Steelers Departure
By Jason Hall
February 5, 2021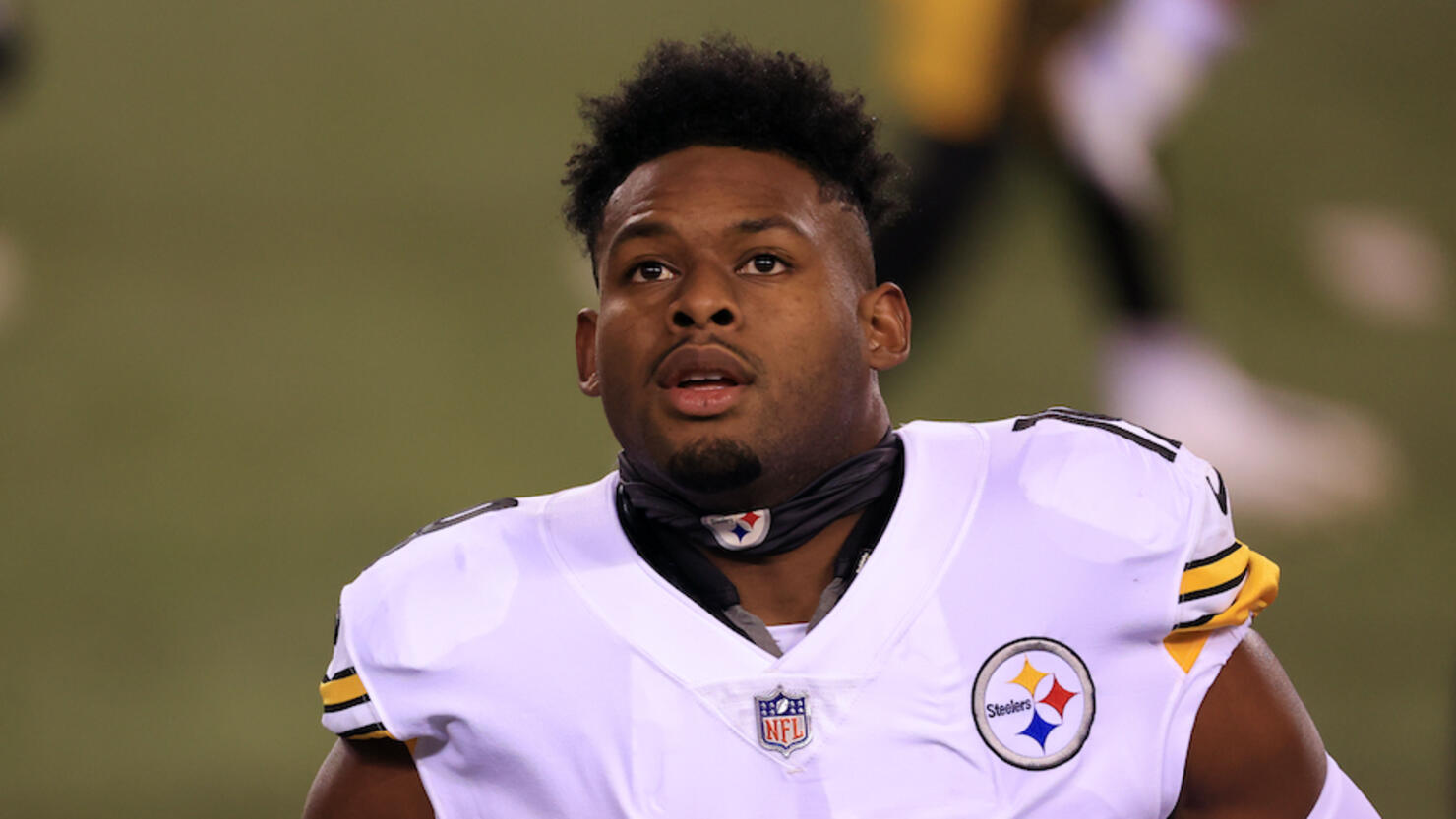 Juju Smith-Schuster is aware of the speculation surrounding his future with the Pittsburgh Steelers.
The Pro Bowl wide receiver is approaching free agency this offseason and acknowledged that he "would love to come back" to Pittsburgh during an interview with FOX Sports Radio, but said he wants to be on the team that provides him the best opportunity to win while also looking out for his best interests financially.
"I'm always about winning," Smith-Schuster told Doug Gotlieb via FOX Sports Radio. "I want to be on a team that is fighting and competing for the playoffs every year. As far as the business side and the money, I want to be paid for what I am worth. Obviously for what I do for the team particularly."
Smith-Schuster said he is prepared for the offseason and seems to be planning ahead, confirming there are "some teams" he is interested in.
"When you're playing chess, you're thinking four or five moves ahead and I have some teams in mind," Smith-Schuster said.
The former USC standout recorded 97 receptions for 831 yards and nine touchdowns during his fourth NFL season, all of which have been with the Steelers, but gained just as much attention for his pregame and off-field antics. That included Smith-Schuster recording TikTok videos on opposing teams' emblems before games and publicly stating "the Browns is the Browns" before a blowout loss to Cleveland in the playoffs.

Smith-Schuster also said it "means a lot" that franchise quarterback Ben Roethlisberger would be willing to re-negotiate his current contract to free up cap space, providing the Steelers with more money to sign other players.
The 24-year-old said he'd "love to play with Ben for his time here" amid the quarterback's ongoing retirement decision.
Last week, Roethlisberger, 38, told the Athletic that he's "pretty sure" he wants to play another season and plans to discuss his current contract with the Steelers, which includes a $41.2 million cap hit.
"I want to do everything I can and made that very clear to them from the very beginning that it was my idea to basically help the team however I can this year," Roethlisberger told the Athletic.
The two-time Super Bowl champion said he thinks he "can do it and give us a real chance at winning" when asked about a possible return.
Photo: Getty Images