Luke Bryan To Release Deluxe Edition Of 'Born Here Live Here Die Here'
By Blake Taylor
February 5, 2021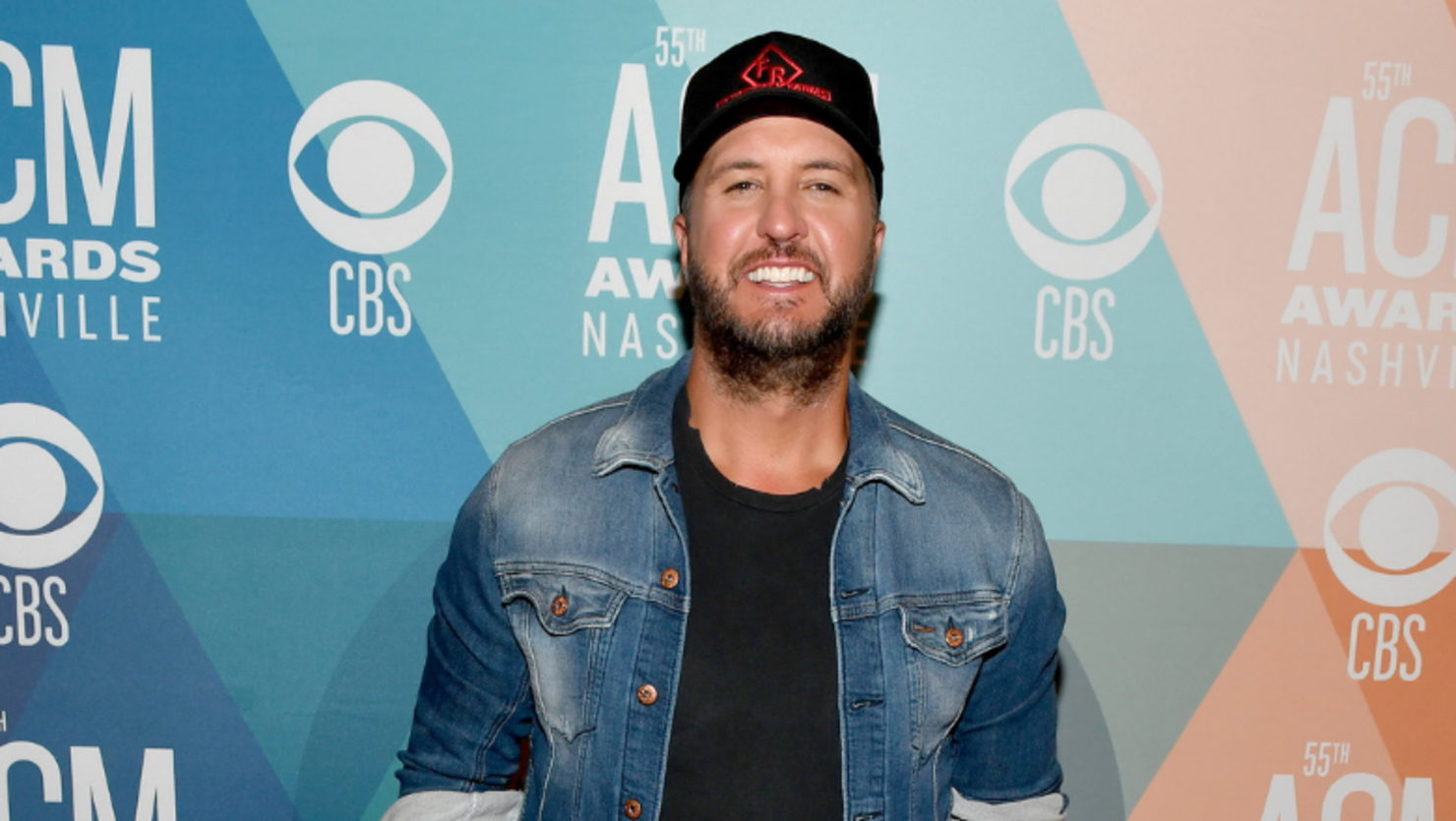 Luke Bryan has announced his plans to release a deluxe version of his 2020 seventh studio album, Born Here Live Here Die Here. The new project, due out on April 9, will feature a total of six new songs.
The country star took to Facebook live on Thursday night to announce the news and perform several songs from the album for fans, including two new tracks "Country Does" and "Waves."
"It's so amazing of how much music we're able to put out as artists now because there's so many different avenues and ways that fans are streaming music, downloading music, buying music," Bryan told People in a new interview.
"When I came out with the original album of Born Here Live Here Die Here, we had already had three No. 1s off the album before we even released it. Now, we can go on and build and add new songs to the album. I look at a song like 'Waves' — which is something that I really think has the potential to be a big, big summer hit — but I've got songs that are really country songs. For fans who think the album isn't as country as they wanted, these songs tell an outdoor country story and really say who I am and where I'm at as an artist right now."
Born Here Live Here Die Here, released in August of 2020, debuted at No. 1 on Billboard's Top Country Albums chart. "Down To One is Bryan's current single from the album and fourth overall following three chart-toppers: "Knockin' Boots," "What She Wants Tonight" and "One Margarita."
The deluxe edition of Born Here Live Here Die Here is due out on April 9 and is available to pre-order and pre-save now. A complete tracklisting can be seen below.
Luke Bryan's Born Here Live Here Die Here Deluxe Edition Tracklist:
1. "Knockin' Boots" (Hillary Lindsey, Jon Nite, Gordie Sampson)
2. "What She Wants Tonight" (Luke Bryan, Ross Copperman, Hillary Lindsey, Jon Nite)
3. "Born Here Live Here Die Here" (Jake Mitchell, Jameson Rodgers, Josh Thompson)
4. "One Margarita" (Michael Carter, Matt Dragstrem, Josh Thompson)
5. "Too Drunk to Drive" (Luke Bryan, Michael Carter, Brandon Kinney)
6. "Build Me a Daddy" (Jake Mitchell, Josh Thompson, Brett Tyler)
7. "Little Less Broken" (Michael Carter, Lindsay Rimes, Matt Rogers)
8. "For a Boat" (Randy Montana, Josh Thompson, Mike Walker)
9. "Where Are We Goin'" (Luke Bryan, Brent Cobb)
10. "Down to One" (Dallas Davidson, Justin Ebach, Kyle Fishman)
11. "Country Does" (Ross Copperman, Shane McAnally and Josh Osborne)
12. "Drink a Little Whiskey Down" (Luke Bryan, Matt Dragstrem, Josh Thompson)
13. "Waves" (Zach Crowell, Ryan Hurd, Chase McGill)
14. "Bill Dance" (Luke Bryan, Rhett Akins, Dallas Davidson, Ben Hayslip)
15. "Up" (Jeremy Bussey, Taylor Phillips, Bobby Pinson)
16. "Floatin' This Creek" (Luke Bryan, Chase McGill, Jeff Stevens, Jody Stevens)
Photo: Getty Images