Pennsylvania Lt. Gov. John Fetterman Files Papers To Run For Senate
By Jason Hall
February 5, 2021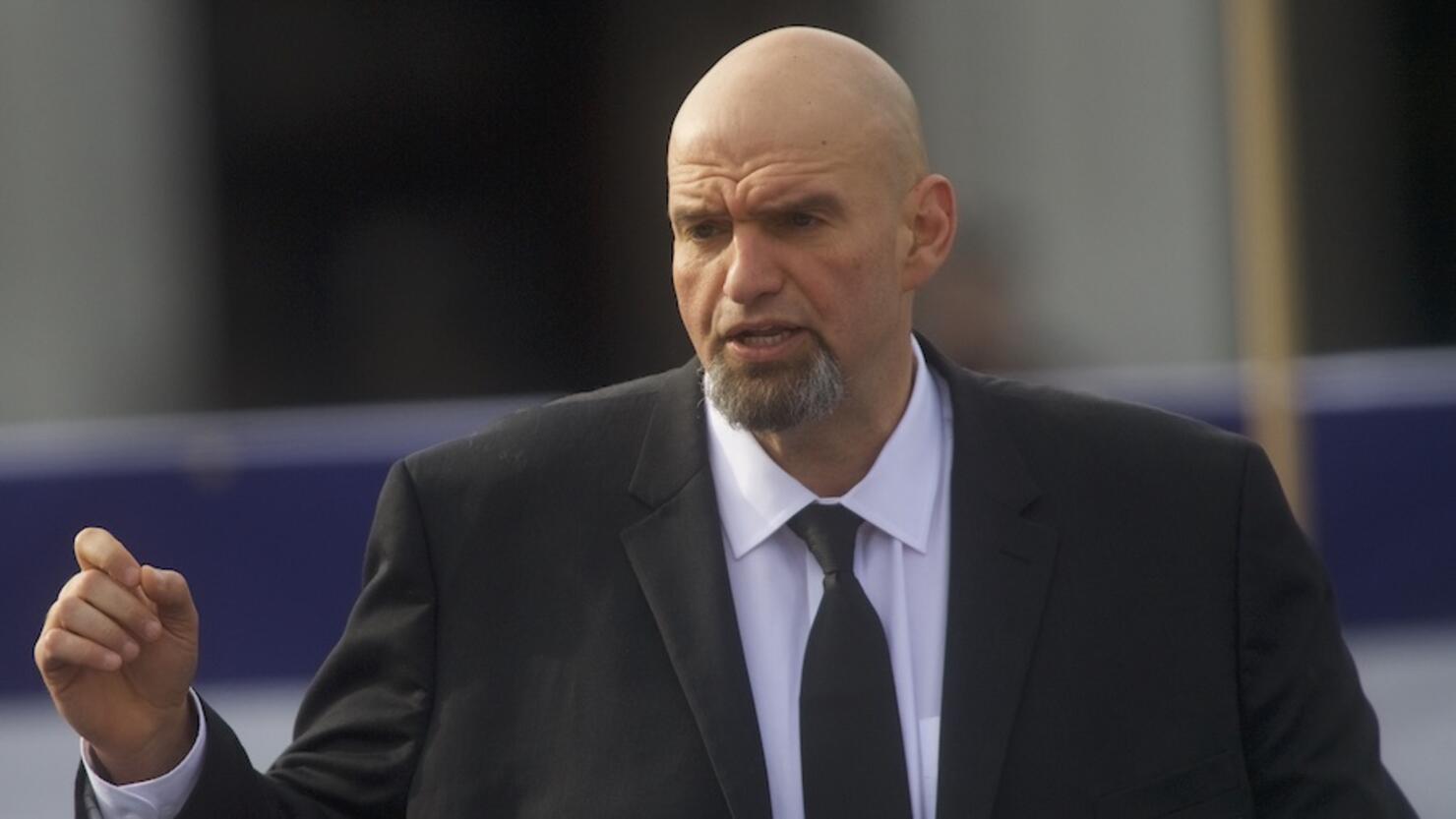 Pennsylvania Lieutenant Governor John Fetterman (D) has reportedly taken the first step toward a U.S. Senate campaign.
Fetterman filed papers to run for Pennsylvania's open U.S. Senate seat, becoming the first major candidate to enter what is expected to be a key race during the midterm elections, the Hill reports.
The lieutenant governor has teased interest in a Senate run previously, which led to a campaign account raising more than $1 million during the first two weeks of its launch in January. On Thursday (February 4), Fetterman officially filed a statement of candidacy with the Federal Election Commission.
"Because an exploratory committee can only raise a very limited amount of money, we had to refile our paperwork with the FEC as a full campaign committee," a campaign spokesman said via the Hill. "This is routine paperwork. John has been honest and straightforward that he is taking a hard look at running; when he makes his final decision, you will be one of the first to know."
Fetterman, 51, is regarded by many as an "outside-the-box" politician who lives in a converted car dealership, is 6'8" and has a tattoo of the numbers "15104" on his left arm to represent the zip code for his hometown, Braddock, Pennsylvania.
State political observers expect several potential candidates to run for the seat currently held by Senator Pat Toomey (R), who announced he would retire at the completion of his current term rather than seek re-election.
Fetterman, who previously lost a four-way primary for the Democratic nomination to challenge Toomey in 2016, is expected to be challenged by several fellow Democratic challengers including State Senator Sharif Street, who has also filed papers to run, as well as Reps. Chrissy Houlahan and Conor Lamb.
Photo: Getty Images