Robbie Robertson Has No Problem With Bob Dylan Selling 'The Weight'
By Andrew Magnotta @AndrewMagnotta
February 5, 2021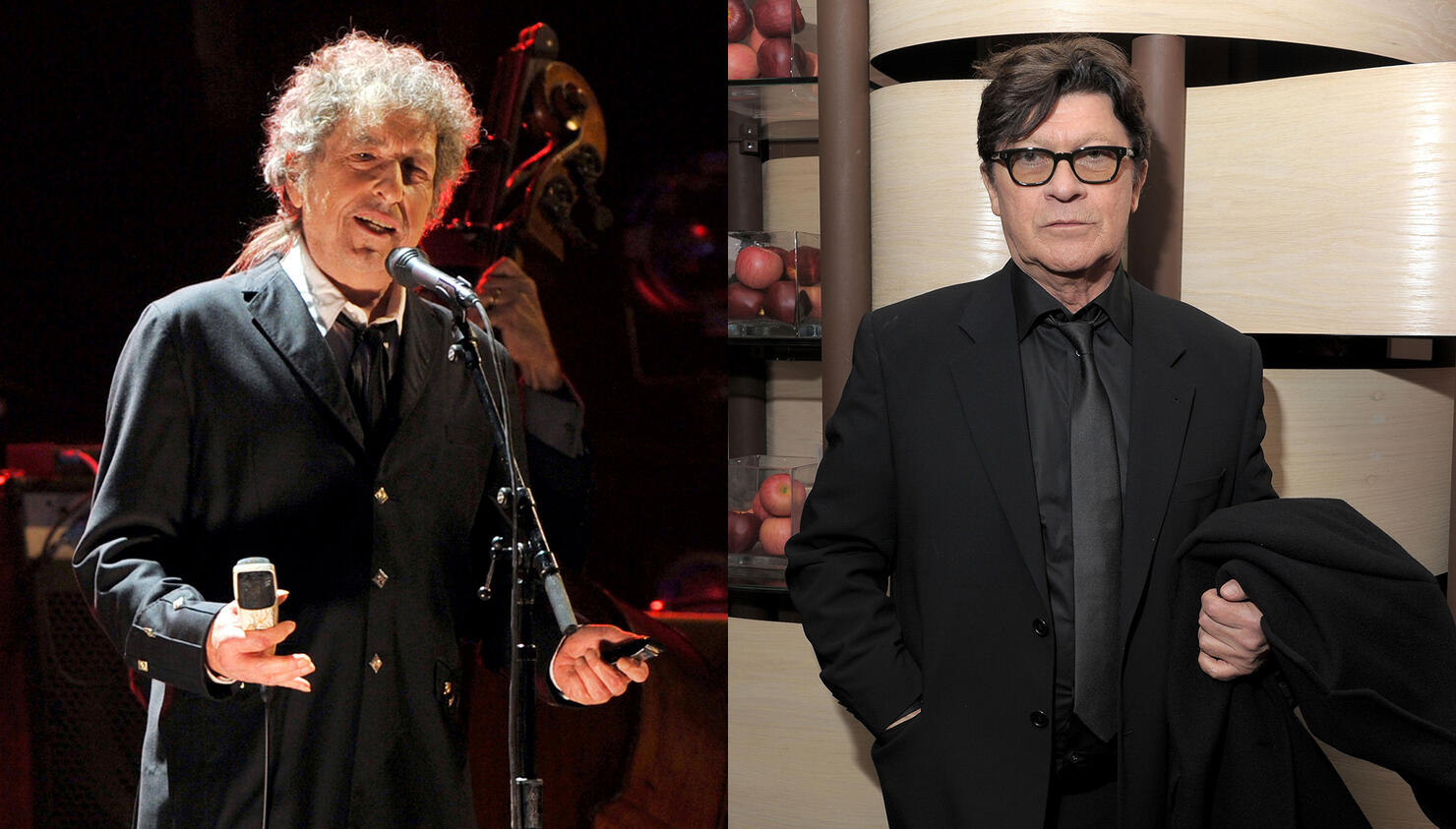 Robbie Robertson isn't holding anything against Bob Dylan over his recent deal to sell his music publishing rights — including the rights to several songs by The Band — to Universal Music.
News of Dylan's reported $300 million deal for his catalog was announced in December. While most of the songs included in the deal were written or co-written by Dylan, he also owned rights to The Band's entire first album, including "The Weight."
The deal could mean that some of The Band's music could be used in ways Robertson wouldn't like, but the singer-songwriter says he's not sweating it; he knows and trusts Universal.
"They have the publishing on the songs from Music From Big Pink," he told Rolling Stone in a new interview. "But it comes back to the Band in a couple of years. So it wasn't like Bob was able to sell my music. It reverts back. He sold everything of his. He couldn't sell everything of mine. ... My whole catalog is with Universal. So I haven't for a second thought, 'Oh, my God, what are these people doing to me?' or 'Where has it gone?' I'm part of that family. So it wasn't upsetting at all. And I'm happy for Bob."
He added that selling your publishing is a way of preventing fights over your estate when you're gone, and there are plenty of examples of why that's a good thing.
"...[S]eeing when some people pass away, like Prince or Tom Petty, and then the families are stuck with a mess and everybody hates one another and all of that s--t. It's not a bad idea to get this s--t sorted out while you're still around."
Robertson says Dylan had always been deferential over the years when it came to licensing The Band's music, and he's comfortable with the Universal team that will be taking over.
"Years ago, you would never allow anybody to ever use any of your music. Now, nah — I'm over it," he concluded.
Photo: Getty Images