Eddie Van Halen Was First Person To Call Dweezil Zappa After His Dad Died
By Andrew Magnotta @AndrewMagnotta
February 8, 2021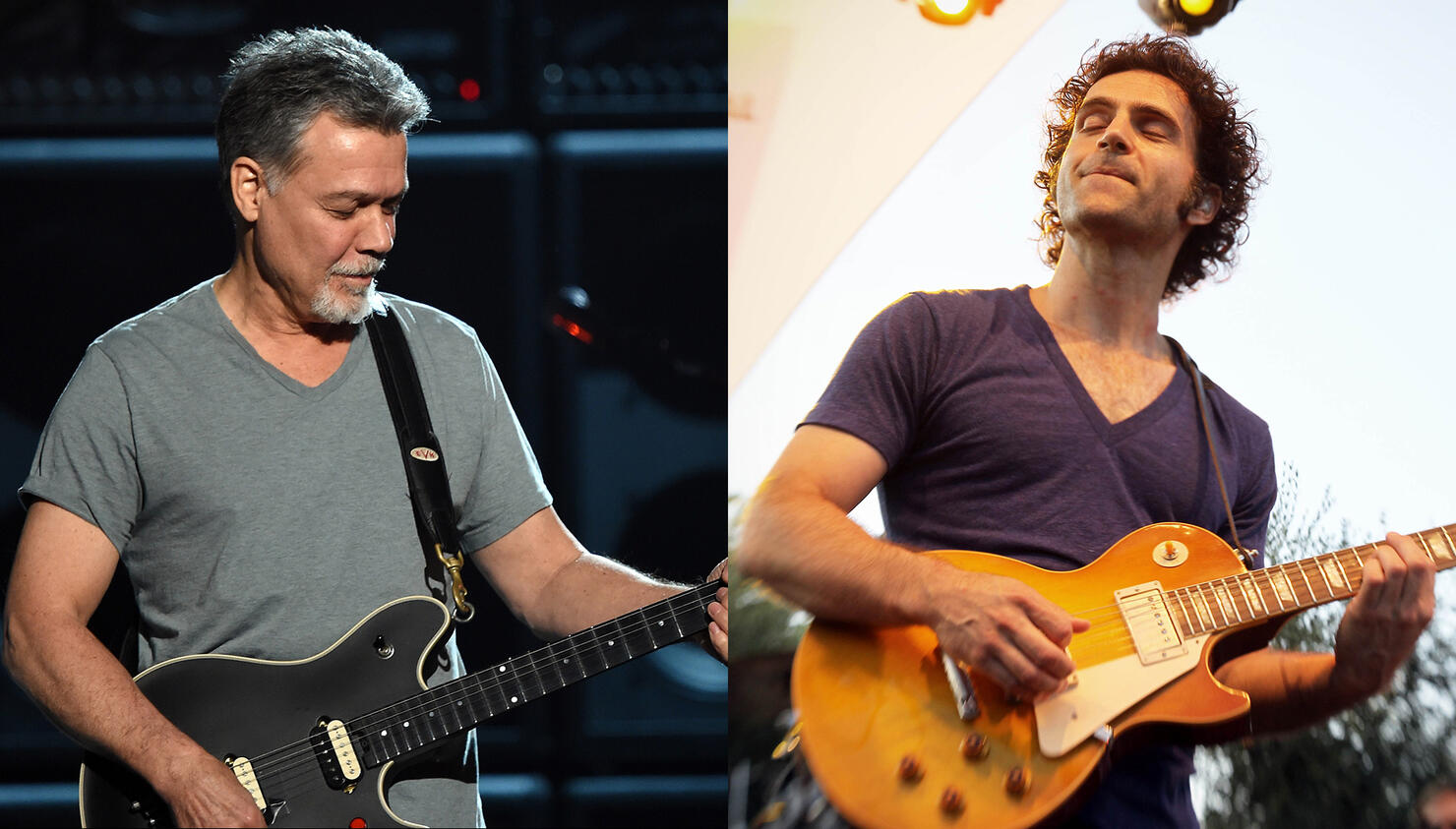 Eddie Van Halen and Frank Zappa were likeminded musicians, fiercely original guitarists and close friends.
Dweezil Zappa has long said it was Eddie, not his dear old dad, who inspired his love of the guitar. Dweezil had been playing for less than a year and listening to Van Halen on repeat when one day — seemingly out of nowhere — Eddie called the house. Within an hour he was there, in the flesh, ready to jam with Frank.
Eddie and Frank became fast friends and spent so much time together that Eddie even produced Dweezil's first song.
When Frank passed away in 1993 of prostate cancer, Eddie was the first to reach out to Dweezil, the younger Zappa recalled in a new conversation with Gibson TV.
"It's emotional because it doesn't matter who it is, when you have friends that step up and do something for you, it matters," Dweezil told Gibson's Mark Agnesi. "It was unexpected that it would be him who would call me first at like three in the morning, and he was like, 'Hey, what can I do?'"
While Dweezil always enjoyed his father's music, he said he latched onto Van Halen Fair Warning album in 1981 when he began playing guitar himself. As a beginner, he was wary of the complexity of his father's music, but he could wrap his brain around Van Halen, and that gave him something to aspire to in the early going.
He continued, regarding Eddie's fearlessness when it came to improvising: "He was a guy that was inspired, in the moment, and he would just go for something. If it had to happen right then, he would just do it.
"I think that's an amazing quality, and that's something I actually learned from — because if you're inspired and you can get from point A to point B and it's exactly the thing you need to do, why waste time? Why not just do it right now?"
The hourlong interview focuses on Dweezil's unique collection of guitars, including several instruments that belonged to his father and many more inspired him.
Watch the full episode via the player below!
Photo: Getty Images