Emergency Crews Respond To Massive Fire In Popular Pittsburgh District
By Jason Hall
February 8, 2021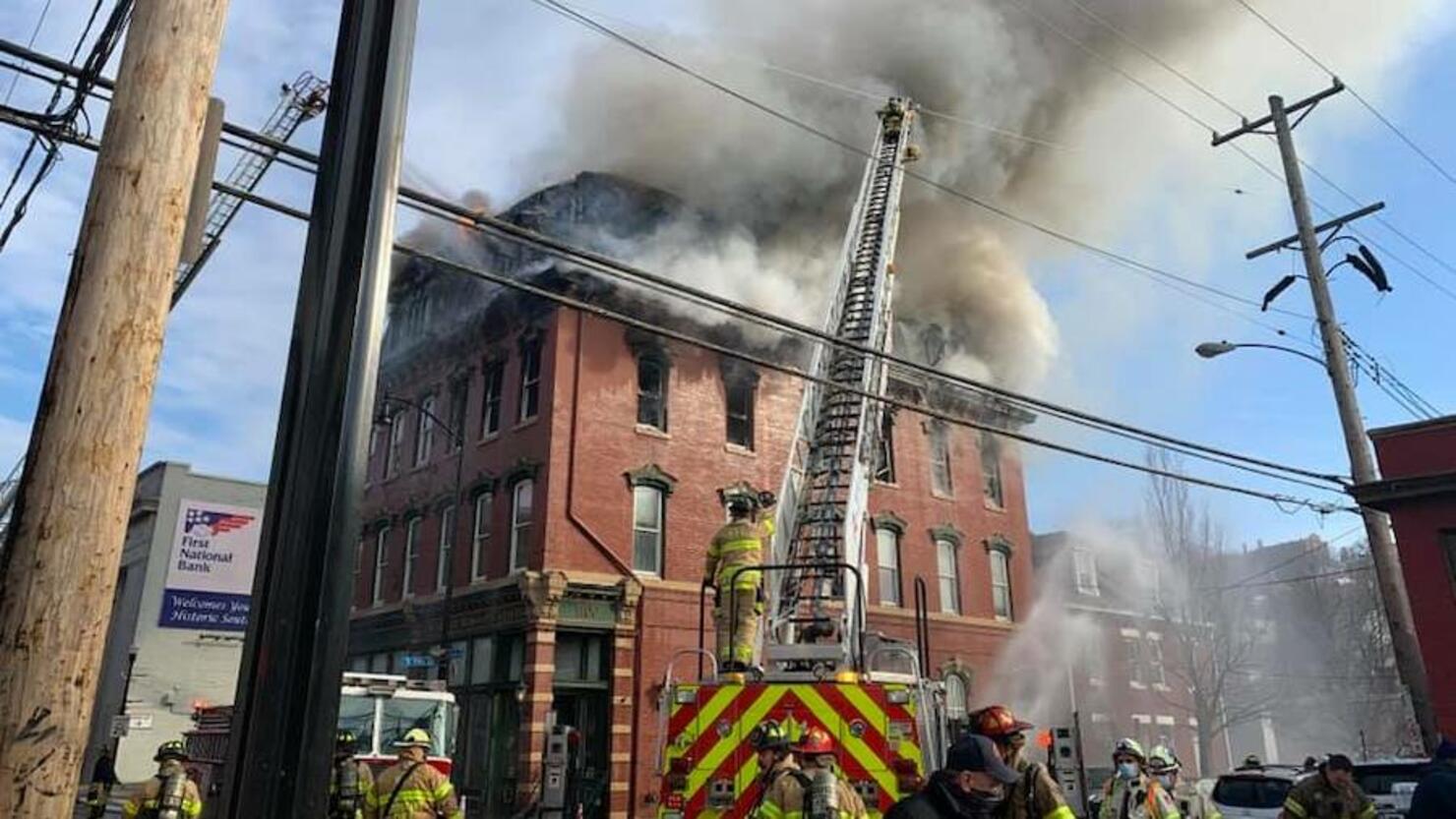 Emergency crews are responding to a large fire that spread at a popular district in downtown Pittsburgh Monday (February 8) afternoon.
WPXI reports dozens of firefighters are at the scene of a building fire in the South Side area.
Smoke and flames were visible coming from the fully engulfed roof of the four-story building, which is located in the 1100 block of East Carson Street between 10th and 13th.
Pittsburgh Public Safety shared photos of the scene and advised residents to avoid the area between 10th and 13th as firefighters continued to respond to the four-alarm commercial structure fire on its official Twitter and Facebook accounts.
The account shared the alert of the fire at around 3:23 p.m. EST.
WPXI anchor and reporter Amy Hudak was live at the scene on Monday afternoon and shared several photos and videos of the fire, which was visible from the 10th Street Bridge.
A WPXI chopper also captured live overhead footage from the East Carson Street fire, which can be seen in the Facebook Live video below.
Fire burns through building on Pittsburgh's South Side

BREAKING NEWS: There is a huge fire burning at a building on Pittsburgh's South Side. Chopper 11 is overhead and Amy Hudak is on her way there to get more information. Look to Channel 11 News starting at 5 p.m. for the latest developments. Here's what we know right now >> http://wpxi.tv/3q4xn5z

Posted by WPXI-TV Pittsburgh on Monday, February 8, 2021
East Carson Street in the South Side district of downtown Pittsburgh is the home of many numerous small shops, restaurants and bars, which included more than 80 bars and pubs as of 2006.
Local responders have not provided additional details as of 4:00 p.m. EST.