VIDEO: Glacier Bursts Through Dam, 177 Feared Dead
By Jason Hall
February 8, 2021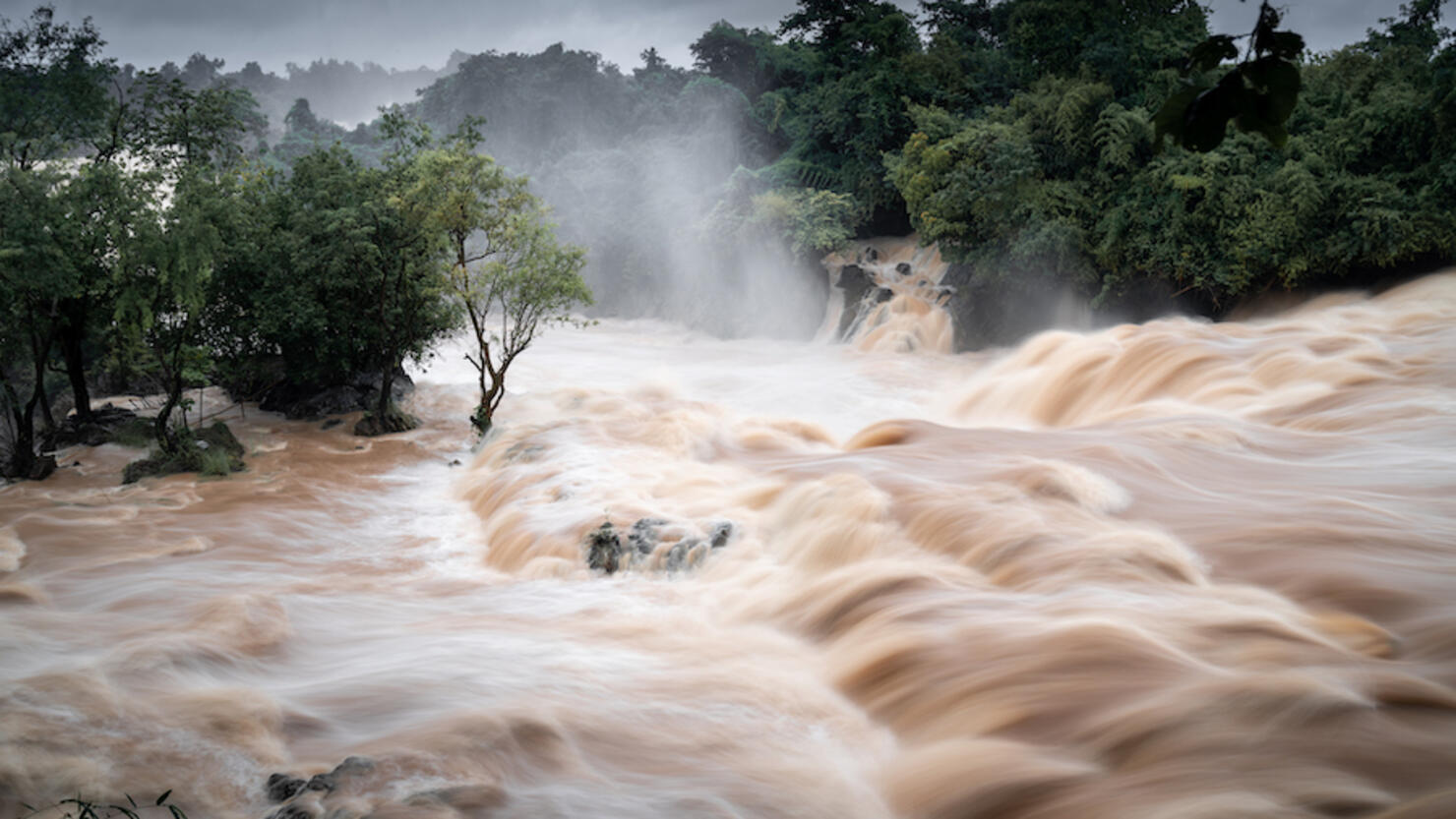 Twenty people have died and at least 177 others are missing after part of a glacier fell into a river and caused an avalanche of water, dust and rocks down a mountain gorge, crashing through a dam in India's northern Uttarakhand state on Sunday (February 7.)
CNN reports rescue teams have been working overnight searching for survivors caught under the debris at the scene. Most of the individuals reported missing are workers from two hydroelectric projects conducted in the area of Uttarakhand's Chamoli district, which is where the avalanche took place.
Footage captured on Sunday showed a fast-moving wall of water and rocks coming down a narrow gorge and causing extensive damage to the smaller hydroelectric project before traveling downstream and taking out several buildings, trees and individuals in its path.
Uttarakhand Police Chief Ashok Kumar told CNN the department has recovered a total of 20 bodies in the area hit by the avalanche. Kumar said an additional 177 individuals are still reported to be missing, including 35 workers believed to be trapped inside a tunnel at a larger state-owned hydroelectric project.
About 2,500 residents in 13 nearby villages were affected by flash floods that stemmed from the glacier's collapse, Kumar confirmed to CNN. Rescue crews had responded to all 13 villages as of Monday (February 8) afternoon local time and are currently participating in relief efforts, Kumar confirmed.
Rescue efforts are also focused on clearing sludge and debris from the tunnel where 35 workers are reported to still be trapped as of Monday. The mouth of the tunnel has already been cleared as of Monday, a Twitter post from the Uttarakhand State Press Information Bureau confirmed.
Photo: Getty Images