Here's What Mahomes, Kelce Said To Tom Brady After Super Bowl LV
By Jason Hall
February 9, 2021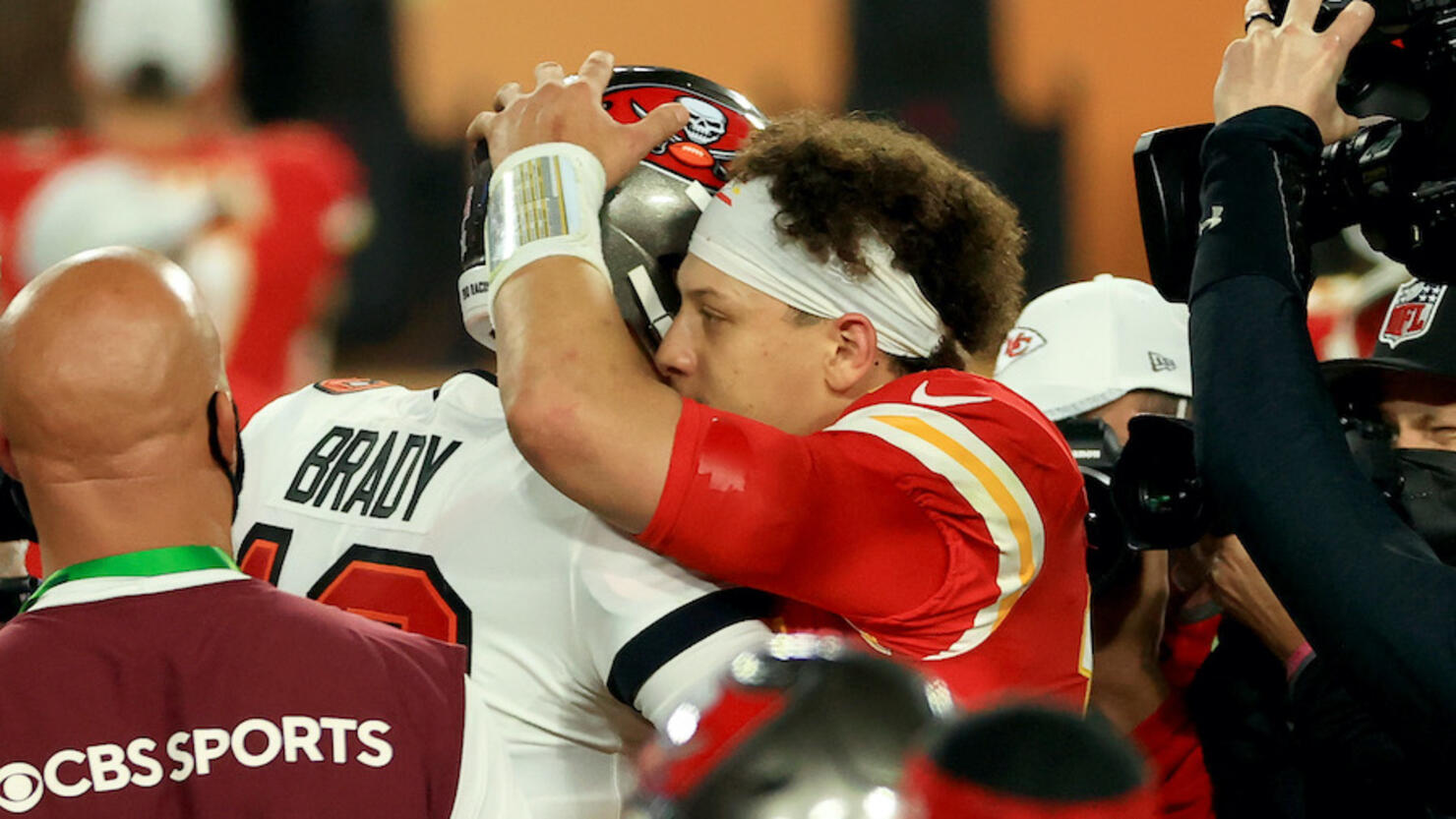 Two of the Kansas City Chiefs' biggest stars gave high praise to Tom Brady after his seventh Super Bowl win.
Cameras caught quarterback Patrick Mahomes and tight end Travis Kelce both embracing Brady after the Buccaneers defeated the Chiefs, 31-9, on Sunday (February 7) night, giving the legendary quarterback high praise.
Mahomes called Brady a "legend" when they met at midfield after the game, with Brady calling him a stud and telling him to keep in touch, as shown in footage shared by NFL Films.
Kelce told Brady, "I had a feeling you'd figure it out. Congratulations, big guy. Congrats on seven."
Brady finished Sunday's game with 201 yards and three touchdowns on 21 of 29 passing, winning a record fifth Super Bowl MVP Award, which surpassed his own previous record set in Super Bowl LI (2017.)
The victory was Brady's first as a member of the Buccaneers after joining the franchise in March following 20 seasons with the New England Patriots.
Brady now owns a 7-3 record all-time in the NFL's biggest game and surpassed his own previous record for most Super Bowl wins by a quarterback (6) set in February 2019. The 43-year-old also broke his own record as the oldest quarterback to both start and win a Super Bowl also set in 2019.
Sunday's win was Tampa Bay's second Super Bowl victory in franchise history. The Buccaneers are also the only team in NFL history to both host and win a Super Bowl in their home stadium.
Photo: Getty Images