Taylor Momsen Remembers Hugging Chris Cornell The Night He Died
By Katrina Nattress
February 10, 2021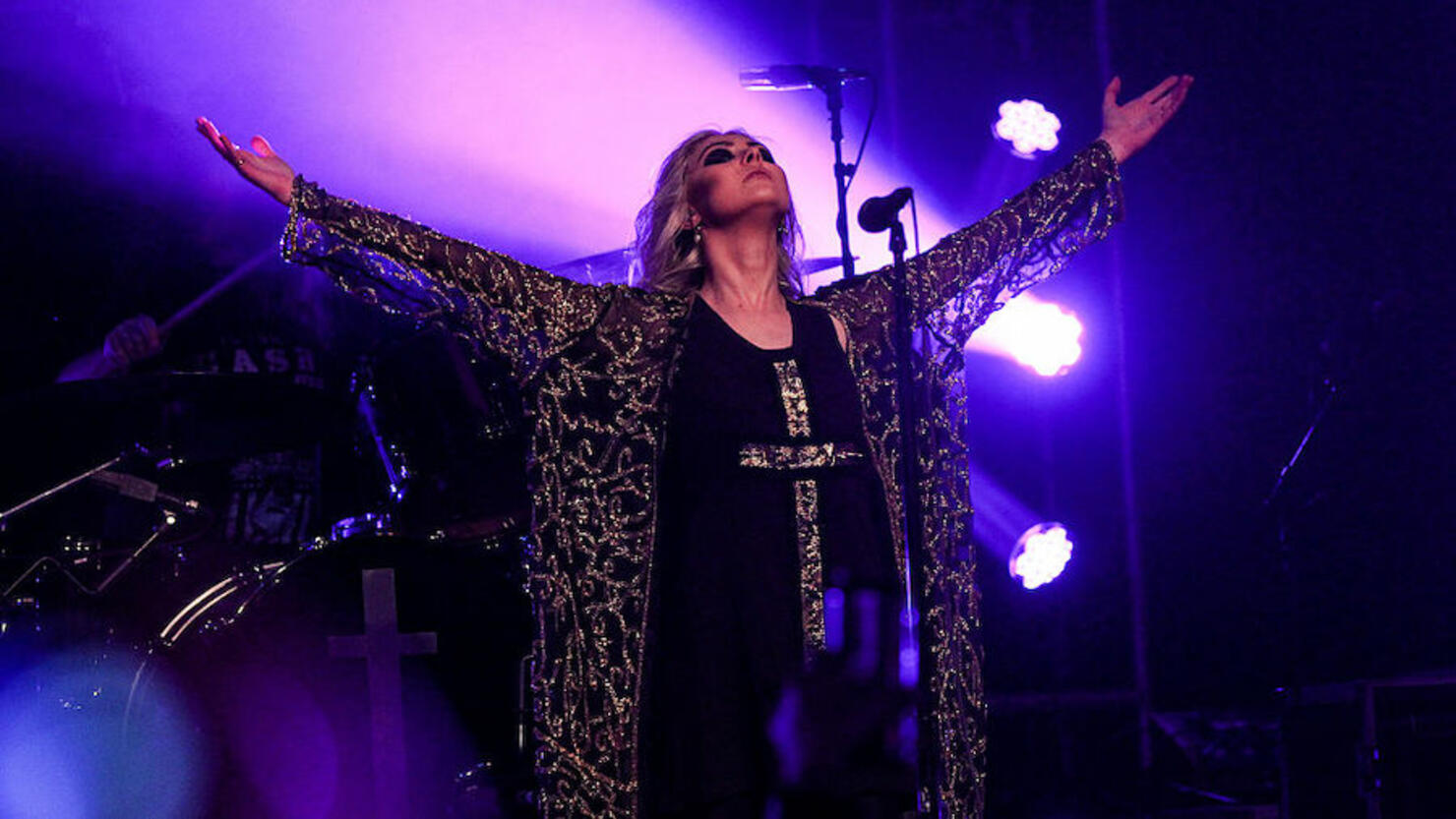 In 2017, Taylor Momsen was living her dream. Her band, The Pretty Reckless, was opening for her idols Soundgarden. But on May 18, joy quickly turned to tragedy when she and her bandmates got the call that Chris Cornell had taken his life after their show at Fox Theatre in Detroit.
"As an artist [being asked to open the tour] was the highest compliment that you could possibly get," Momsen said during a recent interview with SPIN. "If you know anything about me, I mean Soundgarden is just the epitome [when it comes to rock bands]. I was there that last night in Detroit."
"I talked to him at night I gave him a hug and said goodbye," she recalled. "When I wake up to that news the next morning … It just went from the most elating experience to the one of the most devastating."
The experience affected Momsen so much that she wasn't able to play live anymore. "I couldn't grieve and continue to get on stage every night and pretend, put on this big rock show like everything was okay. I left the tour," she said.
Now, she's coming full circle. The Pretty Reckless' upcoming album Death By Rock And Roll features a collaboration with Soundgarden's Matt Cameron and Kim Thayil called "Only Love Can Save Me Now."
"I love them so much that I don't even know how to express how much I care for them," Momsen expressed in an interview with AltPress. "They've been idols of mine for years, and Soundgarden are one of my favorite bands in the world, but we became very good friends on that tour. After we lost Chris, our relationship continued in a different way, and in one way, it brought us closer. Speaking from my perspective, getting to work with them again and record it in London Bridge Studio in Seattle, where they made Louder Than Love and Pearl Jam made Ten, to go into that place and feel the energy of the albums bleeding out of the walls, was immediately inspiring. Walking in with a song I wrote, hearing them play it for the first time and hearing it come to life out of the speakers was more than I could ever have imagined, and it's one of the greatest experiences of my life."
"For me, it felt like a very healing moment that we came full circle out of all this tragedy, creating something brand new and very beautiful together," she added. "I think that's a healthy way to handle loss and tragedy, to take something so awful and turn it into something beautiful. It's certainly one of my favorite songs on the record, and I owe them the world for that. It would not be the song it is without them. When Kim played his solo, I don't even know what he's doing. He's a wizard alien from another planet."
Death By Rock And Roll is slated for a February 12 release.
Photo: Getty Images