Watch: Texas Lawyer Can't Turn Off Kitten Zoom Filter In Court Hearing
By Anna Gallegos
February 9, 2021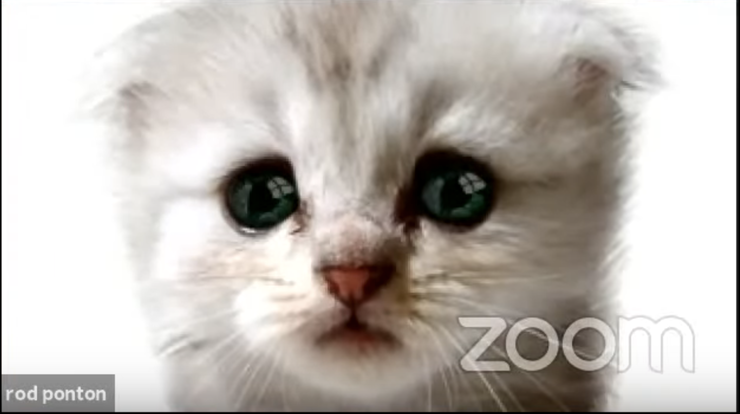 A Texas county attorney had to most unfortunate time on a Zoom call when he couldn't figure out how to turn off a kitten filter.
Presidio County Attorney Rod Ponton was set to make a formal announcement on a case in the 394th Judicial District Court when he started the virtual meeting a white kitten.
The court and Judge Roy Ferguson shared on Tuesday of the hilarious mishap.
The video shows Ponton's big kitten eyes move as he looks down at his computer while trying to remove the filter.
"I don't know how to remove (the filter). I got my assistant here. She's trying to but ... I'm prepared to go forward with it," Ponton says in the video. "I'm here live. I'm not a cat."
Judge Ferguson doesn't appear in the video but can be heard telling Ponton how to remove the filter before the video cuts out.
The hearing was for a case about a man trying to leave the U.S. with contraband cash, Ponton told Vice. The county attorney was able to remove the filter and the hearing went on a normal.
Accidents happen and Ferguson found it hilarious.
"These fun moments are a by-product of the legal profession's dedication to ensuring that the justice system continues to function in these tough times. Everyone involved handled it with dignity, and the filtered lawyer showed incredible grace. True professionalism all around!" Ferguson tweeted.
Photo: 394th District Court of Texas