Foo Fighters, RAtM, Iron Maiden Top Rock Hall's 2021 'Actual Rock' Nominees
By Andrew Magnotta @AndrewMagnotta
February 10, 2021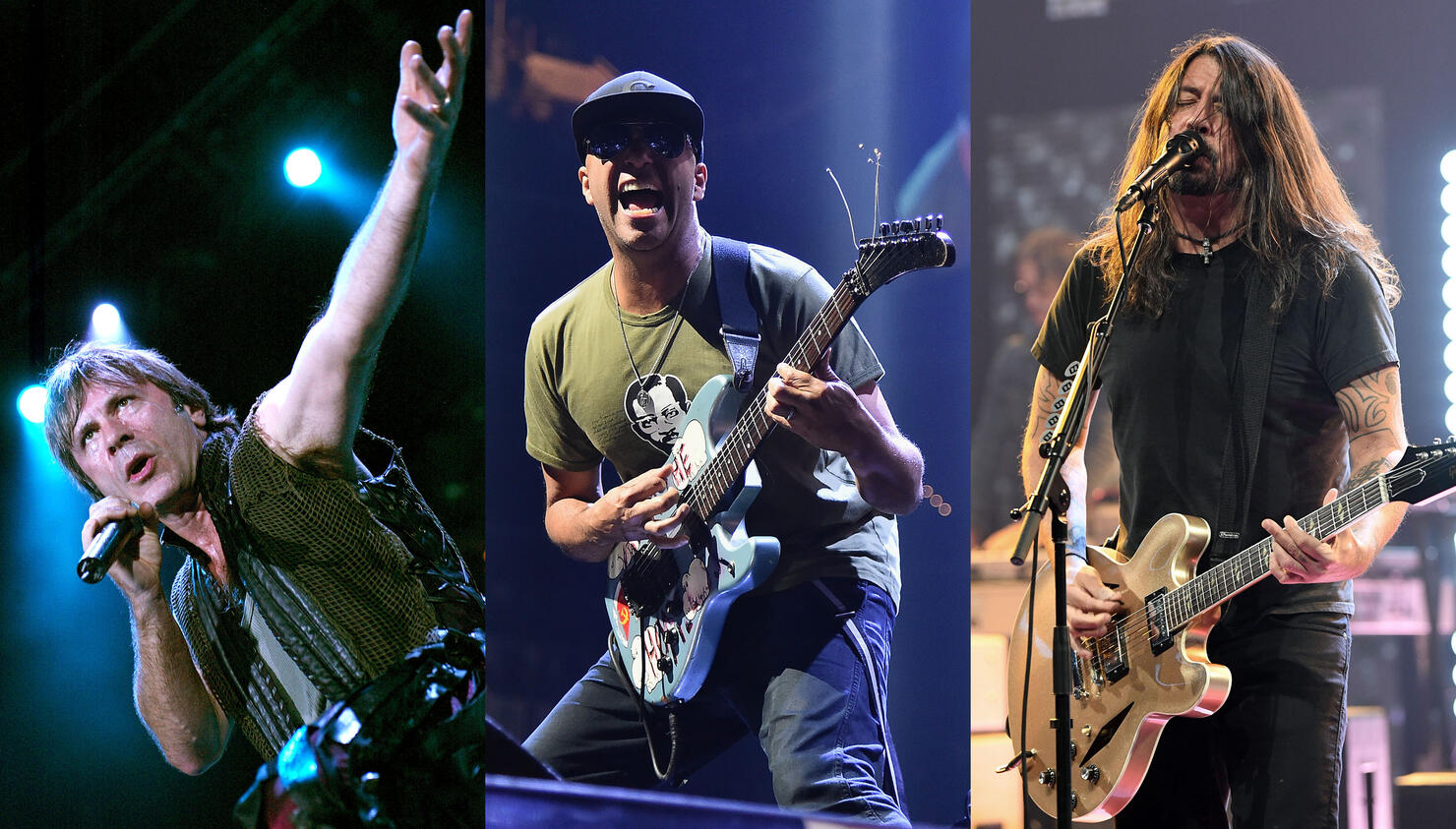 The Rock and Roll Hall of Fame on Wednesday announced the nominees for its 2021 honors.
This year's ballot includes Mary J. Blige, Kate Bush, Devo, Foo Fighters, The Go-Go's, Iron Maiden, Jay-Z, Chaka Khan, Carole King, Fela Kuti, LL Cool J, New York Dolls, Rage Against the Machine, Todd Rundgren, Tina Turner and Dionne Warwick.
Hard rockers Foo Fighters and hip-hop icon Jay-Z both received nominations in their first year of eligibility.
For rock fans, the 2021 class could muffle years of frustration over the Hall's lack of attention to hard rock should the Hall of Fame voters select the Foos, Rage Against the Machine (which missed out on last year's ballot) and/or heavy metal icons Iron Maiden, has been nominated for the first time after some 16 years of eligibility.
Iron Maiden has been a mainstay atop the list of the Hall's notable omissions for over a decade.
A voter pool of more than 1,000 artists, music historians, journalists and members of the music industry will select the new class. Fans are encouraged to vote on their favorite nominee at RockHall.com or at the Hall of Fame site in Cleveland.
Fan selections count as one ballot — and a strong suggestion — that gets added up with the other votes.
In 2020, the Hall of Fame voters selected only Doobie Brothers out of the fans' top five acts and snubbed even the top-voted artist, Dave Matthews Band, which was not nominated this year.
The 2021 ballot is the most evenly balanced ballot in terms of gender-representation in the Hall of Fame's 38-year history, with seven of the nominated acts featuring women. Two of those women — King and Turner — are already enshrined in the Hall of Fame.
King was inducted previously in 1990 for her groundbreaking work as a songwriter. Turner was previously inducted in 1991 as part of the duo Ike & Tina Turner. (Stevie Nicks is so far the only woman to have been inducted twice into the Rock Hall of Fame.)
Beyond King and Turner, Foo Fighters frontman Dave Grohl is the only other nominee up for a second induction, having previously been inducted with Nirvana.
Photo: Getty Images