Justin Bieber To Give First-Ever 'Journals' Performance Via TikTok Concert
By Taylor Fields
February 10, 2021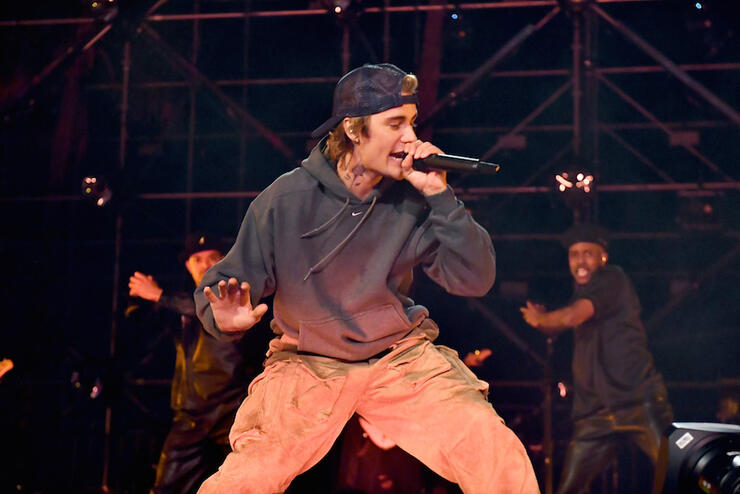 Justin Bieber is spending Valentine's Day with his fans this year during a special concert via his TikTok profile page.
The Valentine's Day show is the first-ever long-form concert event in TikTok's history, as well as Justin's first time ever performing his 2013 album Journals, live from the Drew House.
In a statement, Bieber said of his upcoming show, "I'm excited to bring this show to life. Journals is one of my favorite projects and I've never performed it live." He added, "I'm grateful to TikTok for helping me to bring this show to everyone on Valentine's Day."
Fans can tune in to Justin's Valentine's Day TikTok concert on Sunday, February 14th at 6pm PT/9pm ET via the star's TikTok page, and will re-air on Monday, February 15th at 11am PT/1pm ET.
Journals was released in 2013 as a companion to Bieber's documentary Believe. The fan-favorite collection of singles showcased 15 songs, including features from artists like Lil Wayne, Chance the Rapper, Future and Big Sean.
The upcoming TikTok concert follows Bieber's busy year. Before ringing in 2021 with his New Year's Eve performance, Justin released his most recent album Changes early last year, and shared several more singles throughout the year including "Stuck with U" with Ariana Grande, "Holy" with Chance The Rapper, "Loney" with Benny Blanco, "Monster" with Shawn Mendes, and lates, "Anyone."
Justin is also up for several Grammy awards this year, including Best Pop Vocal Album for Changes, Best Pop Solo Performance for "Yummy," Best Pop Duo/Group Performance for "Intentions" and Best Country Duo/Group Performance for "!0,000 Hours" with Dan + Shay.