Video: Superfan Misses Opportunity To Meet Marc-Andre Fleury
By Jason Hall
February 10, 2021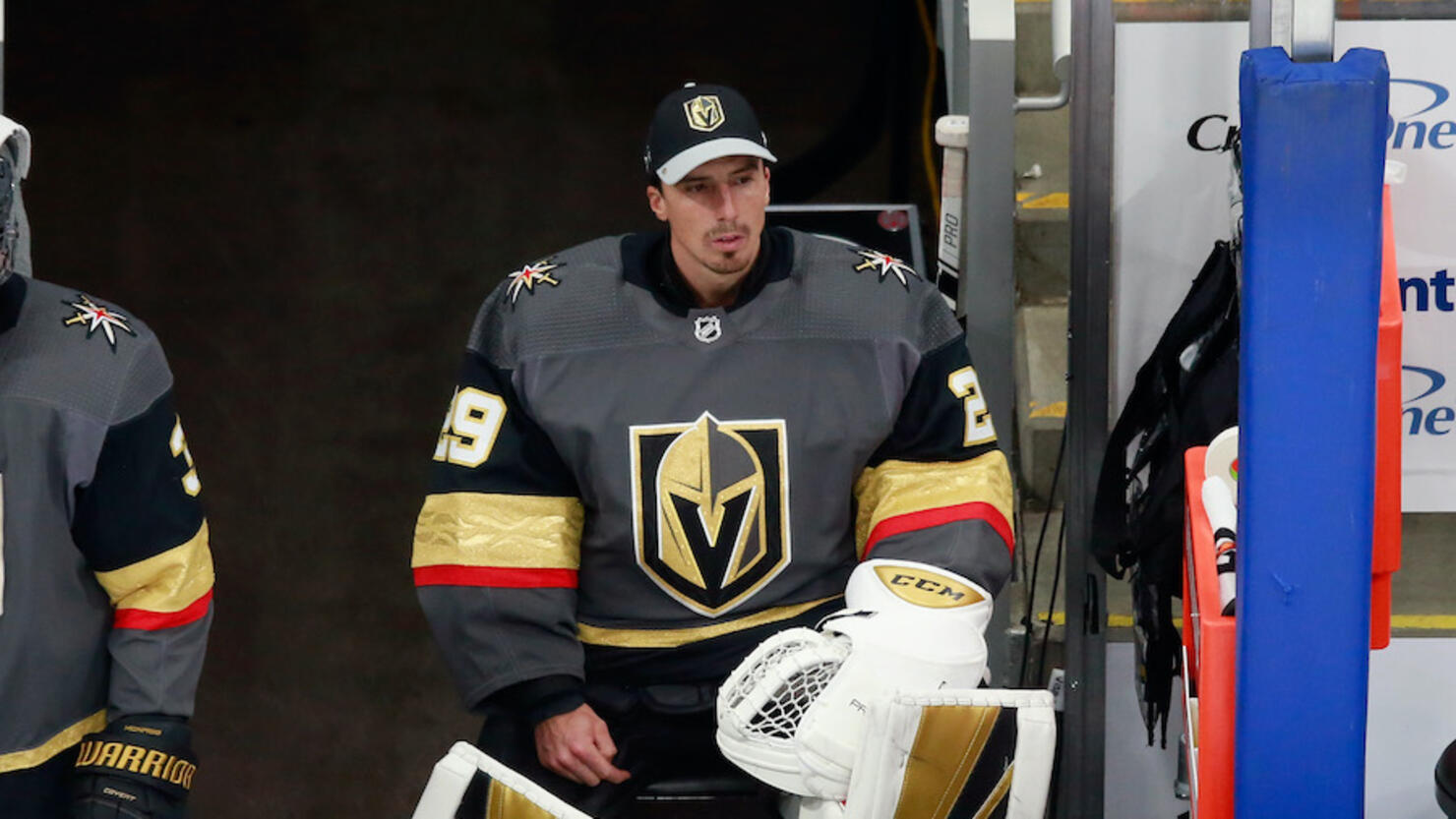 One of Vegas Golden Knights goaltender Marc-Andre Fleury's biggest fans missed the opportunity to meet him when he tried to surprise her last month.
Megan McDonald shared Ring Doorbell footage with CBS Pittsburgh, which shows Fleury delivering a personally autographed jersey won in a coronavirus relief raffle to her doorstep in January.
Unfortunately, McDonald said she didn't recognize the three-time Stanley Cup champion under his mask and mistook him for a salesman, so she didn't answer the door.
"Nice dressed guy, I assumed he was a solar salesman," McDonald told CBS Pittsburgh. "I see the jersey hanging in the closet, getting ready to be framed and go, 'Why didn't I open the door?'"
Last month, McDonald shared the story of her mistake on Twitter, which included photos of the signed jersey and a person message from Fleury on a Whole Foods Market bag stating, "Thank you for being a great fan!!"
"That feeling when Marc-Andre Fleury personally delivers a signed jersey to your house but you don't recognize him in a mask (thanks COVID) and don't answer the door. Sorry Fleury!! #facepalm #imanidiot," McDonald tweeted.
Fleury was acquired by Vegas in the 2017 NHL Expansion Draft and was instrumental in the franchise's Western Conference Championship victory and Stanley Cup Finals berth during the Golden Knights' inaugural season.
The veteran goaltender had previously spent his entire career with the Pittsburgh Penguins after being selected No. 1 overall in the 2003 NHL Draft and was a member of the Pens' Stanley Cup championship teams in 2009, 2016 and 2017.
Fleury was also a member of the Canadian Olympic team, which won gold in the 2010 Winter Olympics in Vancouver.
Photo: Getty Images