Kristen Bell Responds To Fan Asking If She Even Likes Husband Dax Shepard
By Emily Lee
February 11, 2021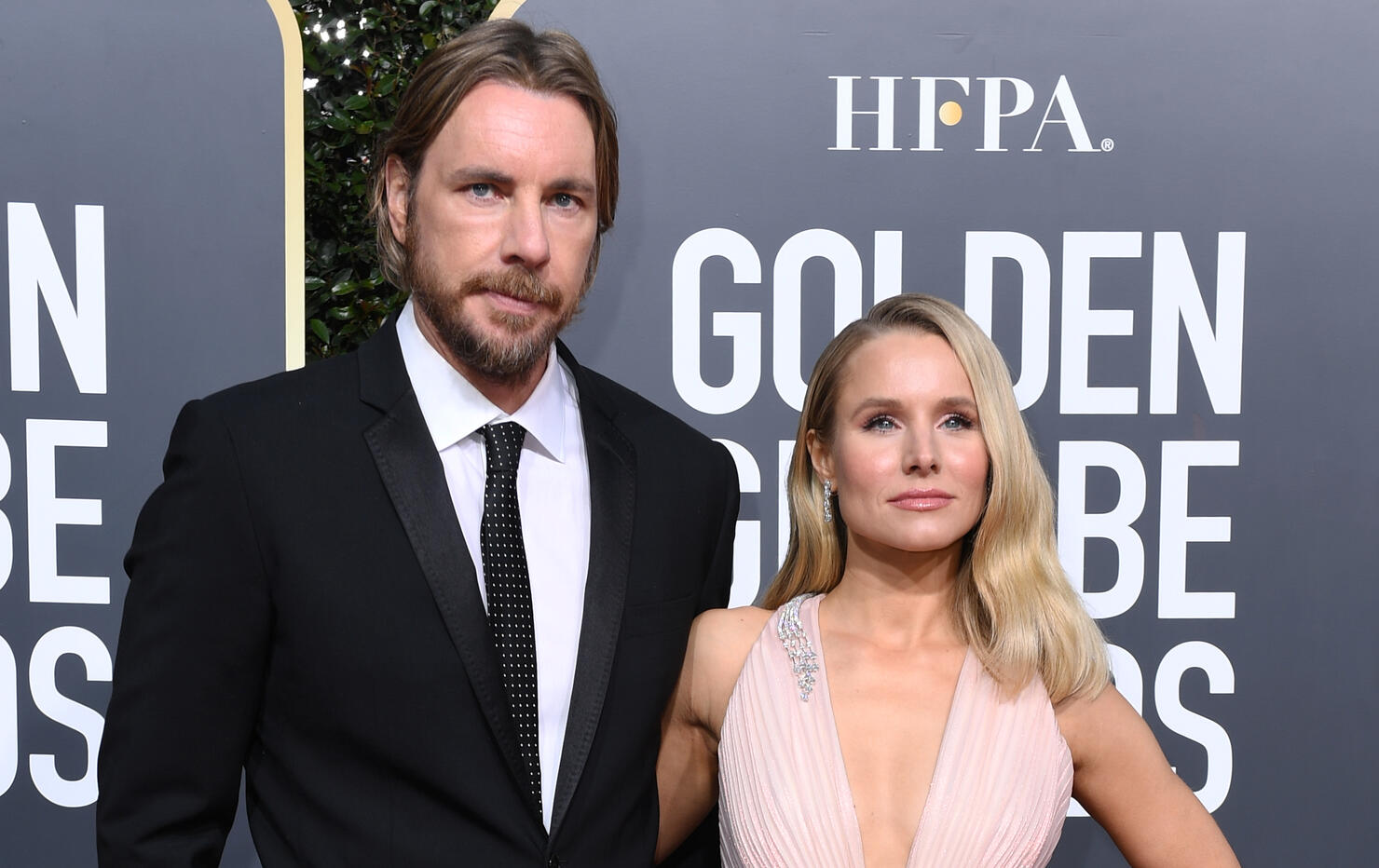 After Dax Shepard unveiled a mural, which was painted on the side of his van, that depicts him slaying a dragon while his wife, Kristen Bell, clutches onto his leg, the actor revealed Bell wasn't a huge fan of the artwork. "She wasn't thrilled with the level of 'female empowerment' that was depicted in that mural. Understandably," Shepard told PopCulture on Thursday (February 11).
Shortly after PopCulture shared a snippet of Shepard's interview on its Instagram account, one of their followers left a comment questioning whether or not Shepard and Bell even like each other. "Every piece of news I see about them talks about who they can't stand each other," the commenter wrote. It wasn't long before Bell caught wind of the comment and decided to respond. Her reply was captured and shared by CommentsbyCelebs.
"We adore each other, we just try to always be honest about how marriage, or companionship in any form, is hard sometimes," Bell wrote. "You cant always be in control, or right, and its important to us that we lead with the honesty of your 'perfect match' being a myth. You gotta work hard to love yourself, and love other humans. Xo."
Shepard recently spoke about this, as well, explaining why he and Bell are so publicly candid about the ups and downs of their relationship. "We don't want anyone to think we met and it's been easy 'cause if that's someone's expectation of a relationship and certainly a marriage, it's a bad expectation to have," Shepard said on Sunday Today with Willie Geist.
Photo: Getty