Pale Waves Open Up About What Inspired New Album 'Who Am I?'
By Taylor Fields
February 12, 2021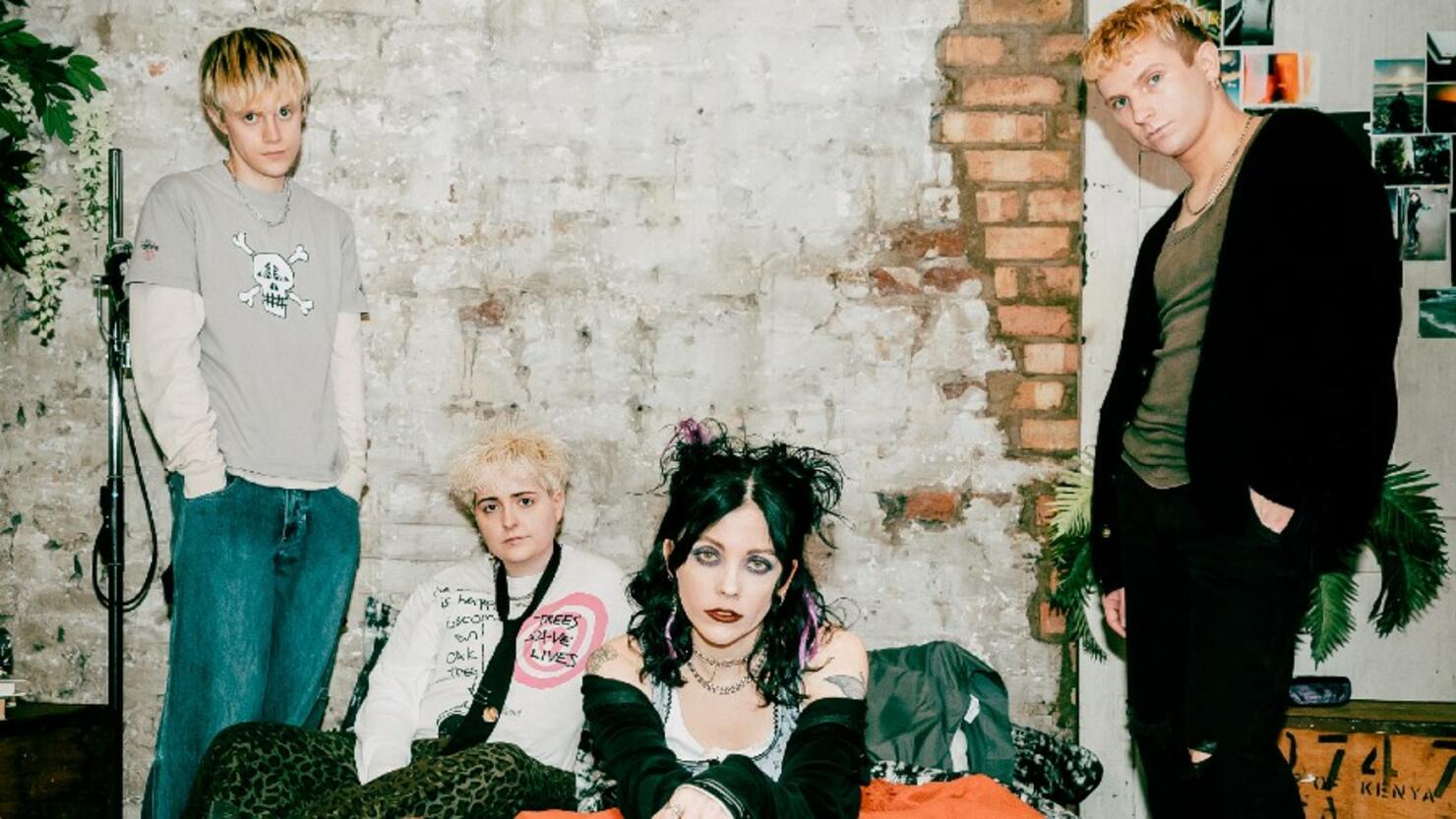 Pale Waves' new album Who Am I? has officially arrived.
Who Am I? is Pale Waves' second full-length album and follows their 2018 debut, My Mind Makes Noises. The new project showcases 11 new songs, including lead single "Change," in addition to other previously-released tracks like "Easy," "She's My Religion," "Fall To Pieces" and most recent single "You Don't Own Me."
The newest Who Am I? release is an anthem for all women and radiates a powerful message. In a statement, the band's Heather Baron-Gracie explained, "'You Don't Own Me' is a song for women about what it's like to be a woman in this world. How society depicts, judges, and criticizes women on a daily basis. This song is incredibly important to me and I wanted to represent my own experiences. I also wanted to say a f*** you to everyone that plays by these fake, delusional rules that say women and gender need to fit inside a specific box."
"You Don't Own Me" is one of many songs that holds important meaning. Heather opened up about Pale Waves' new album Who Am I? during an exclusive Q&A with iHeartRadio. Read on to learn about everything that inspired the band's new music.
Tell us about your new album and why you named it Who Am I?
"I sort of had a hard time trying to figure out a name for the album for a good while. It took me at least a few months to end up with Who Am I?. I had gone through various amounts of names and none of them felt right in my gut. I feel everything with my gut when it comes to a big decision and naming an album is huge for me. It means I'm going to get it tattooed on me, so I need to make sure it's pretty good. Then one day when I was on tour, I was feeling super vulnerable and super depressed and low. Sadness was just burning throughout my body, and I wrote the song 'Who Am I?,' which pretty much summarizes this album. I feel like it's sort of me wanting to make a change in my life and me yearning to become the better version of me and figuring out the directions in how I can achieve that. So, Who Am I? was just the perfect title as it reflects the moment I was at in my life when I wrote the album."
What was it like to put this album together, especially given the circumstances of this past year?
"It was really easy to put the actual songwriting together from all the demos that we had, and that process was super fun. Writing the songs is where I enjoy myself the most. I did it in L.A. with a producer called Sandy Jang, who's from New Zealand. It was this amazing studio in the Hills which was pretty incredible. It was like a dream come true, but the recording process is quite tough. We recorded the first half when everything was relatively normal and then the second half was when it became apparent how bad the pandemic was. Half of the band went home and it was mainly just me and the producer finishing the record in gloves and in masks. It was quite a tough thing to do, but I knew I was gonna get it done."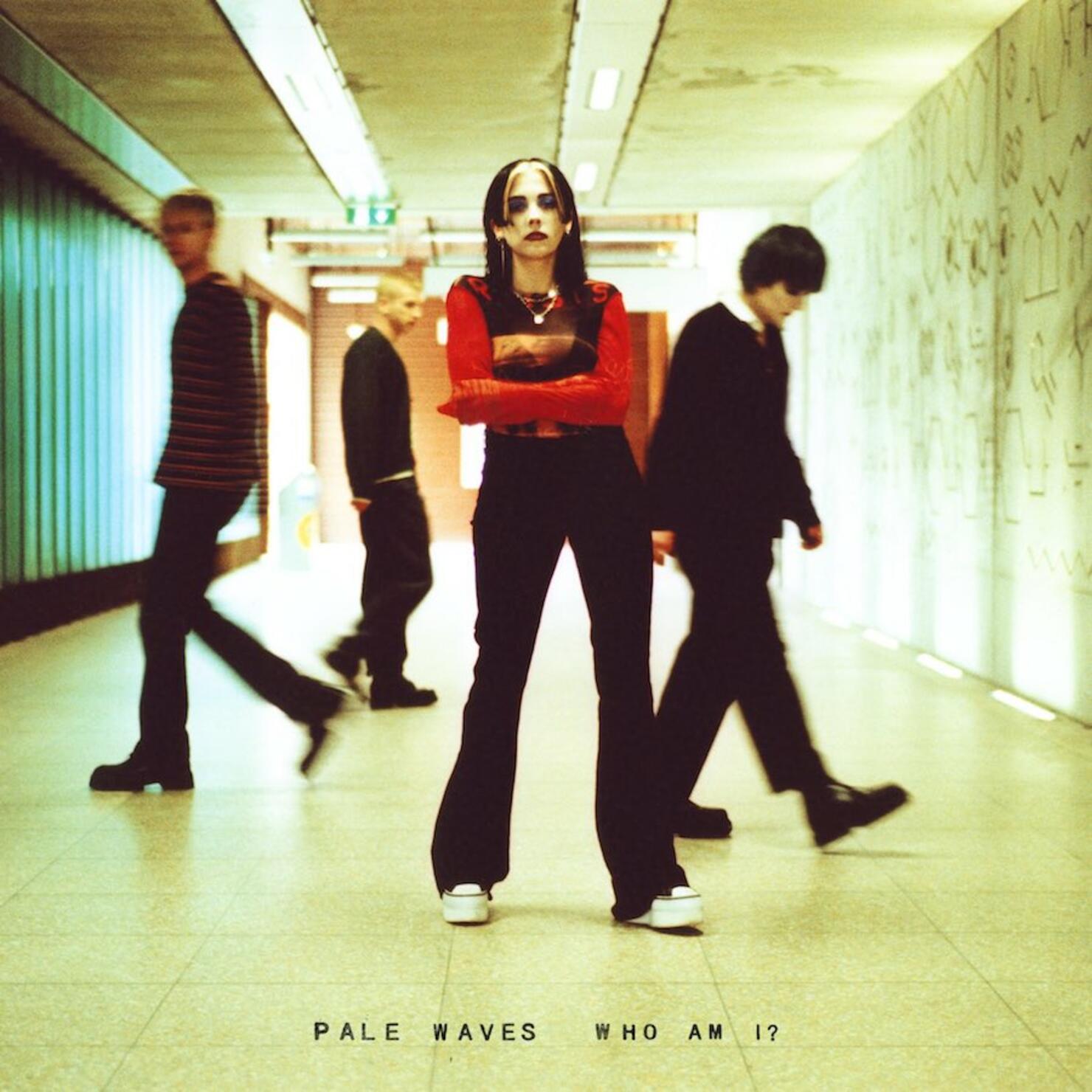 What were some of the themes that helped inspire the songs on Who Am I?
"I talk about my sexuality, which is a first for me. I didn't feel like I was ready to be so open about it on the first record, whereas now I've come a long way in my life in terms of my comfortability with who I am. So, I talk a lot about my sexuality and society. I criticize a lot and sort of analyze what it's like to be a woman and the daily struggles that women go through just for being who they are. I also talk about mental health and body image as well. I feel like it's an album that society really needs to hear."
Tell us about "Change" and why it became the lead single?
"'Change' came about because I realized that I didn't have a song on the album that talks about heartbreak or the struggles of love. I personally feel like I've never been through true heartbreak, to the point where I had to gather my friends' experiences and the experiences of people around me with heartbreak, because I didn't feel like I could channel that emotion truly. So, 'Change' is a combination of my frustration with setting high expectations of people, them not delivering, and me wanting them to change or become something that they're not with other people's experiences of heartbreak and how that can truly break you down as a person so that you have to rebuild yourself. It became the first single because I think it ended up being one of the strongest songs on the album. The chorus has a massive hook and it has those risky lyrics in the pre-chorus. I wanted to come back and shock people because I didn't want to come back with just an easy, feel-good song. I wanted to create conversation."
What inspired your single "Easy"?
"'Easy' is about me finding love, but the right sort of love. True love has taught me so many lessons, like how to become a better person, and how to love parts of myself that I used to hate. It's amazing how one person can do that for you. I'm really thankful that Pale Waves finally has a genuine, sincere love song. Before, I felt like I couldn't really write a true love song because I would have been faking it. I don't feel like I've truly, truly been in love up until now. 'Easy' just sort of poured out with me."
Do you have a favorite song on Who Am I? and why?
"My favorite song on Who Am I? is 'Wish U Were Here.' It nearly didn't make the album. We had 10 tracks on the record and then the producer, Rich Costey, turned around and said, 'We have more time in the studio. Do you want to just record another track?' That was surprising because we were in the middle of the pandemic, and it was so hard for us to even get this album done in the first place. It was actually my girlfriend Kelsi and my manager Mark who pushed for that track to be on the record. So, I finished writing it and went in the next day to record it. Now it's on there, and I'm so grateful it is because it's the one I go to right away whenever I open Who Am I?."