Cuomo Aide Admits They Hid Nursing Home Data From The Federal Government
By Bill Galluccio
February 12, 2021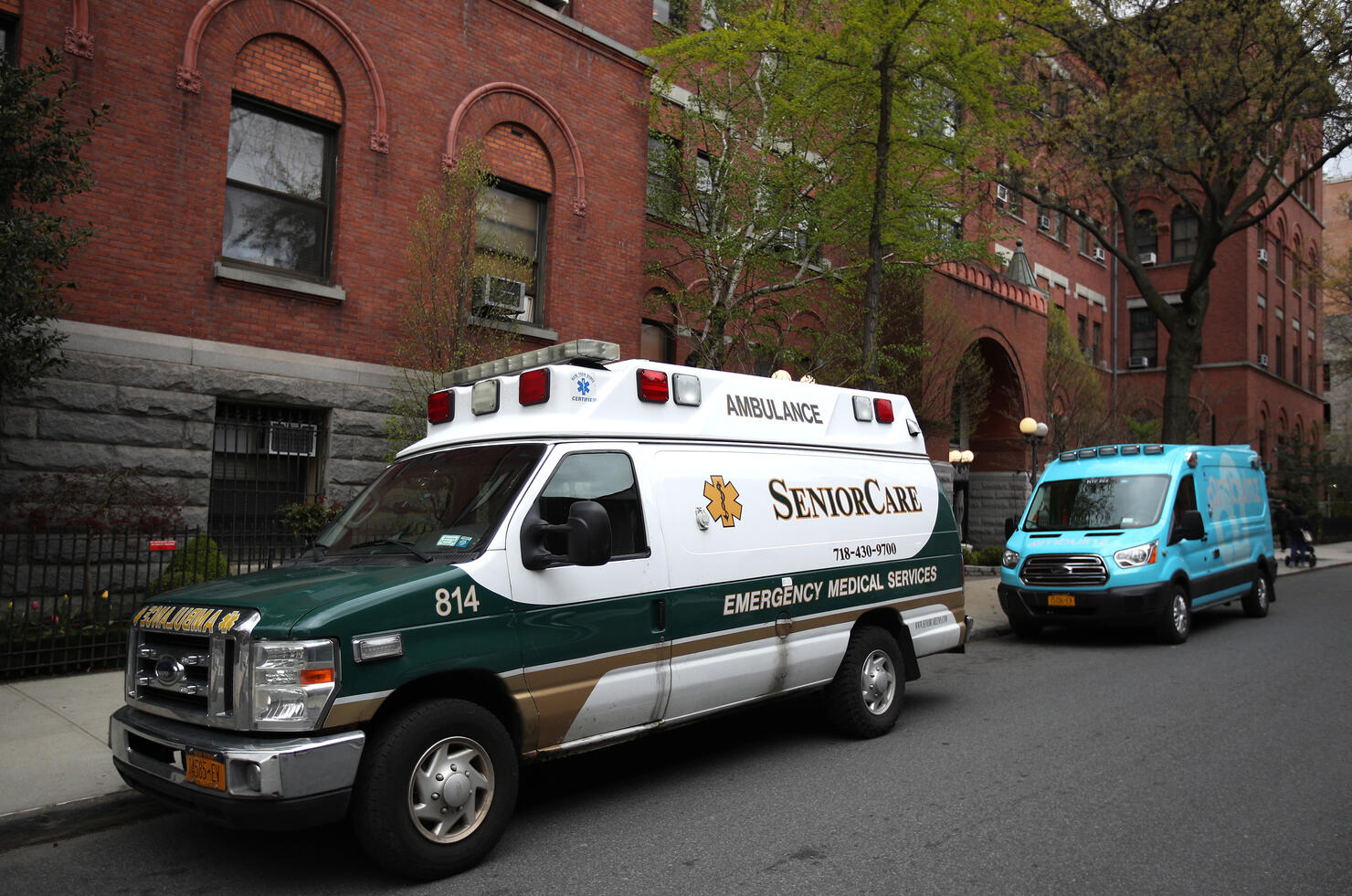 A top aide for New York Governor Andrew Cuomo reportedly told Democratic lawmakers that the Health Department hid the number of the COVID-19 deaths in nursing homes over fears of a federal investigation.
The New York Post obtained an audio recording of a video conference in which Melissa DeRosa apologized to Democratic lawmakers for refusing to turn over the information in August. The apology comes after a report found the New York undercounted the number of coronavirus deaths in nursing homes by as much as 50%.
DeRosa explained that the decision was made over concerns of a potential investigation by the Department of Justice.
She explained that the request for the data came when then-President Donald Trump was using the coronavirus pandemic to score political points against Democratic governors across the country.
"[Trump] starts tweeting that we killed everyone in nursing homes," DeRosa said. "He starts going after [New Jersey Gov. Phil] Murphy, starts going after [California Gov. Gavin] Newsom, starts going after [Michigan Gov.] Gretchen Whitmer."
DeRosa said that the Cuomo administration was worried that Trump would order an investigation into New York and that the figures could be used against them.
"Because then we were in a position where we weren't sure if what we were going to give to the Department of Justice, or what we give to you guys, what we start saying, was going to be used against us while we weren't sure if there was going to be an investigation," DeRosa said.
Her apology was not accepted by some of the lawmakers, who blasted the Cuomo administration for hiding the actual number of deaths.
"I don't have enough time today to explain all the reasons why I don't give that any credit at all," Assembly Health Committee Chairman Richard Gottfried said.
Republican lawmakers, who were not on the call, blasted the administration, and at least one state congressman wants to file criminal charges against DeRosa.
"I'm going to be looking at filing a personal criminal complaint against this individual today in local law enforcement offices as well as federal offices because she needs to be arrested today," Rep. Tom Reed told FOX Business'Maria Bartiromo.
"Now we have Gov. Cuomo's second-in-command essentially on a taped confession to fellow Democratic lawmakers admitting she committed criminal activity to cover up for what they were hiding from the federal officials that were responsible to get to the bottom of this, and make sure that skilled nursing homes and nursing homes themselves learned what happened with the COVID-19 positive order that sent 15,000 people to their death that Cuomo issued back in March," Reed said.
Photo: Getty Images