Dua Lipa's Titanic-Themed Video For 'We're Good' Ends On A Surprising Note
By James Dinh
February 12, 2021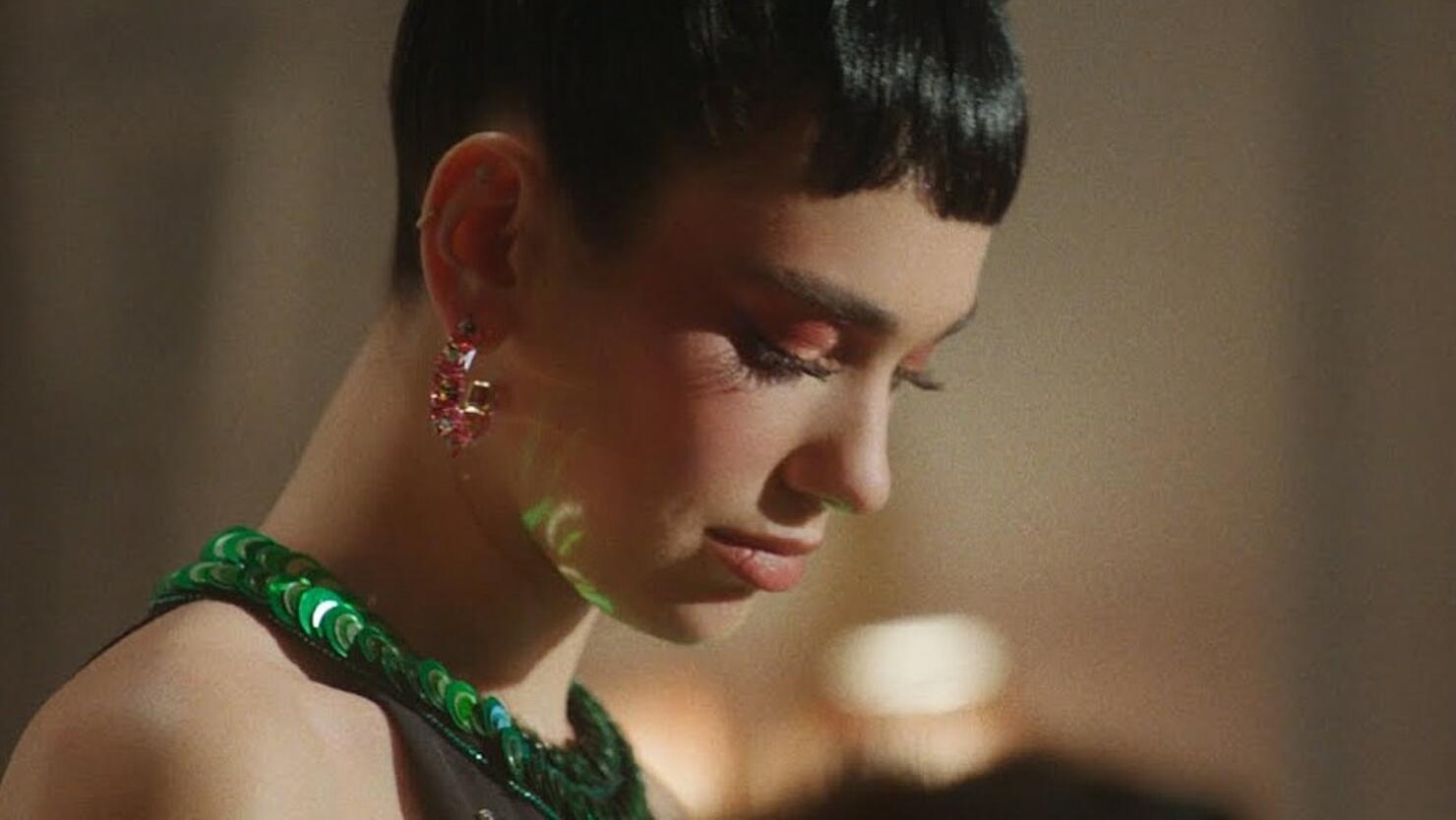 The 1912 sinking of the Titanic sees a slightly ending in Dua Lipa's new music video for "We're Good," the lead single from the Moonlight edition of Future Nostalgia.
In the three-minute music video, which was directed by Vania Heymann and Gal Muggia, Lipa appears as the British ship's performer, offering numbers to guest during their lobster dinners. Scenes of the restaurant-goers eating cut in and out as one lone lobster watches from the water tank. However, the clip takes an unexpected turn when the restaurant loses hot water, leading viewers to learn that the ship is heading underwater and, in fact, the Titanic. At the end of the clip, we see that the ship's descent into the North Atlantic Ocean, but it does have a happy ending for the lobster, who is set free into the dark sea.
"Not gonna judge you when you're with somebody else/ As long as you swear you won't be pissed when I do it myself/ Let's end it like we should and say we're good," Lipa sings during the hook. The song, which was produced by Sly, hears the pop star make a clean break from a romance over a breezy melody that pairs well with the track's sentiment.
During a recent interview, Lipa admitted that the song felt like a risky choice because she still has trouble categorizing its sound. "I think sonically, it felt the riskiest because I don't even know what it is," Lipa said of the cut. "It's like pop with a little bit of a trap beat. It's got an interesting Bossa Nova style. I don't even know how you explain it or how you would start to describe what a song like that is. It just is. And that for me was probably the most scariest, but I think the content of the song is really interesting. It's having that amicable breakup that I think everybody kind of wants. It's like that clean break isn't lacking, move on. We're good. You can't be upset if I move on. I can't be upset if you move on. You know what I mean? And I think a lot of the time it's that part of a breakup that - It gets lost in translation. Yeah. When things are ego-driven, that's immediately when it's over, but yeah, just the amicable breakup."
Future Nostalgia (The Moonlight Edition) features the 13 songs from the original LP, as well as "We're Good," "If It Ain't Me" and "That Kind of Woman." Meanwhile, the deluxe edition also feature's Lipa's "Prisoner" collab with Miley Cyrus, "Not My Problem" with JID and "Un Día" with J Balvin, Bad Bunny and Tainy.