Queen Recorded, Then Scrapped A New Song With Adam Lambert
By Andrew Magnotta @AndrewMagnotta
February 12, 2021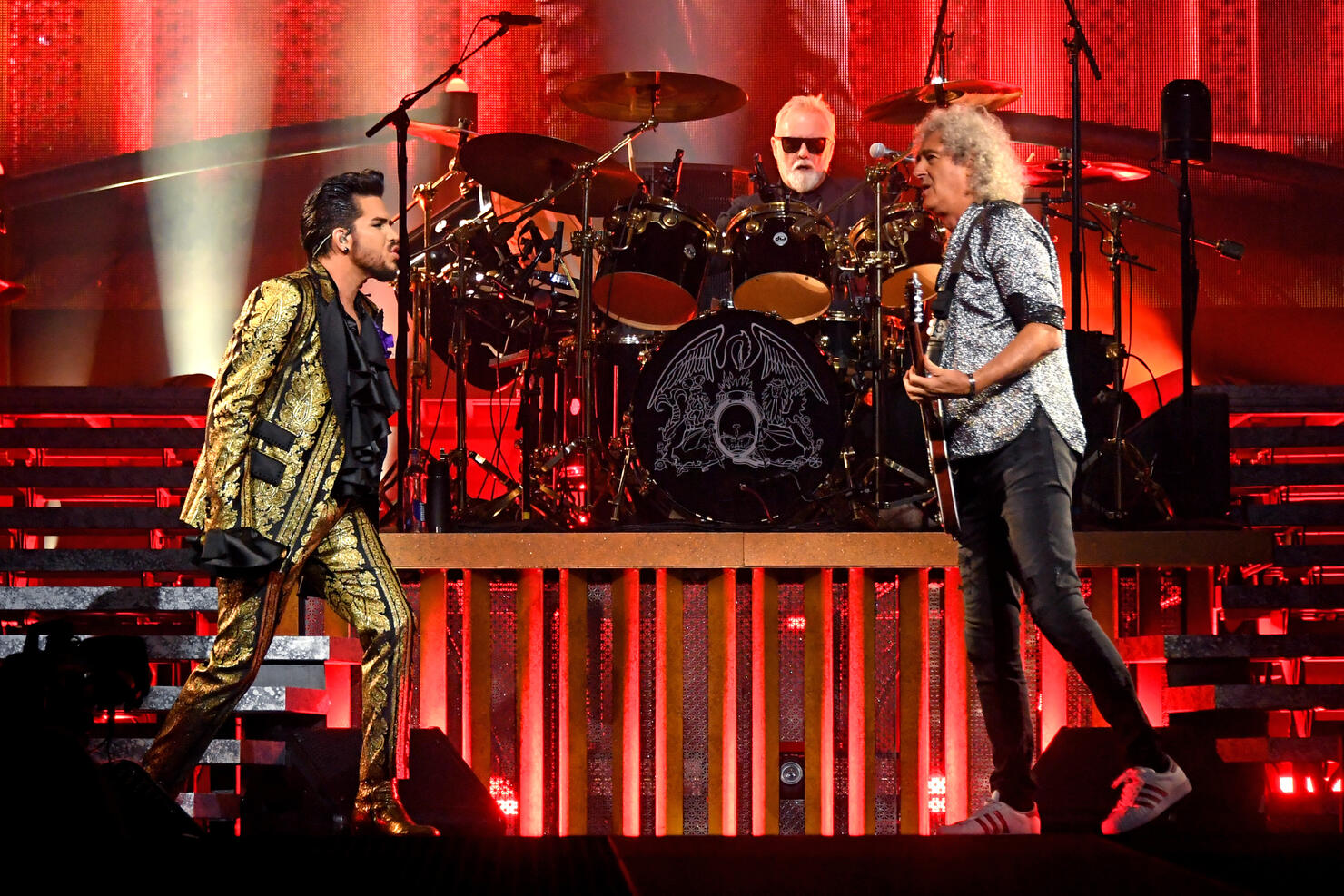 While Queen and Adam Lambert have repeatedly said in recent years that they have no plans to record new music in the studio together, that wasn't always the case.
Queen + Adam Lambert did, in fact, record a new song together some time ago, though drummer Roger Taylor says the track was never finished or titled.
"We did record a song which we haven't actually finished," Taylor told Classic Rock magazine. "I can't remember what it's called. I think were still discussing what we should call it."
Guitarist Brian May added: "It was a song that we'd tried to adapt that had come from a friend. It had the making of being a great song, but we couldn't crack it. We couldn't get there."
The sessions in question occurred in Nashville, presumably during Queen + Adam Lambert's 2019 U.S. tour.
Lambert, who counts Freddie Mercury as one of his formative influences, has repeatedly expressed misgivings about the idea of releasing new music as Queen.
But Taylor suggested a studio collaboration is still a possibility, albeit a distant one. Lambert is nothing if not accommodating to his bandmates' vision.
"It would be nice to do some stuff," he said. "I wouldn't rule it out. Adam has said, 'Any time you want me to sing on something...' If the other two decide 'Let's do something,' I'd be there."
Last spring, Queen + Adam Lambert recorded an at-home version of "We Are the Champions" to raise money for the COVID-19 Solidarity Response Fund.
Photo: Getty Images