Rivers Cuomo Says Weezer Has Four More Albums And A Musical In The Works
By Katrina Nattress
February 13, 2021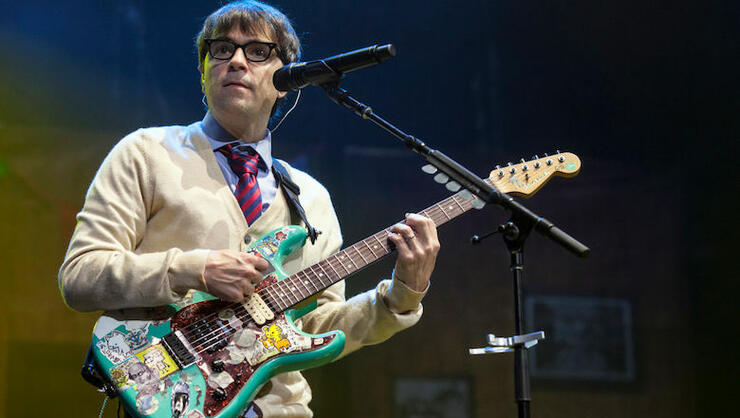 Weezer released their latest album OK Human just a few weeks ago and are planning to drop Van Weezer in May, but that's apparently not all the band has up its sleeve. During a recent interview with The Forty-Five, frontman Rivers Cuomo revealed they have four more albums and a musical in the works.
"We're working on a four-album set right now," he divulged. "I think they're going to be eight songs a piece. They're called Spring, Summer, Fall and Winter and together they're called Weezer Seasons."
Spring is currently set to come out on the first day of spring next year: March 20, 2022.
Cuomo also said he's also been working on a movie musical called Buddha Superstar with the same producer who brought Green Day's American Idiot to Broadway. "It's something I've always wanted to do, and I can't believe it's taken me this long," he said. "I think I just needed somebody else to come along and really encourage me."
Weezer was supposed to be on the road with Green Day and Fall Out Boy for the Hella Mega Tour last year, before live music came to a screeching halt. Back in July, rescheduled dates were announced for summer 2021, and though it seems optimistic to think touring will start back up by then, Cuomo recently expressed to NME that he believes it's still going to happen.
"My manager just told me yesterday that the U.S. promoter is still saying it's gonna happen," he said. "That could change, but I'm not making any other plans for the summer."
See the rescheduled Hell Mega Tour dates here.
Photo: Getty Images