Blake Shelton Won't Start Losing Weight For Wedding Until The Date Is Set
By Blake Taylor
February 15, 2021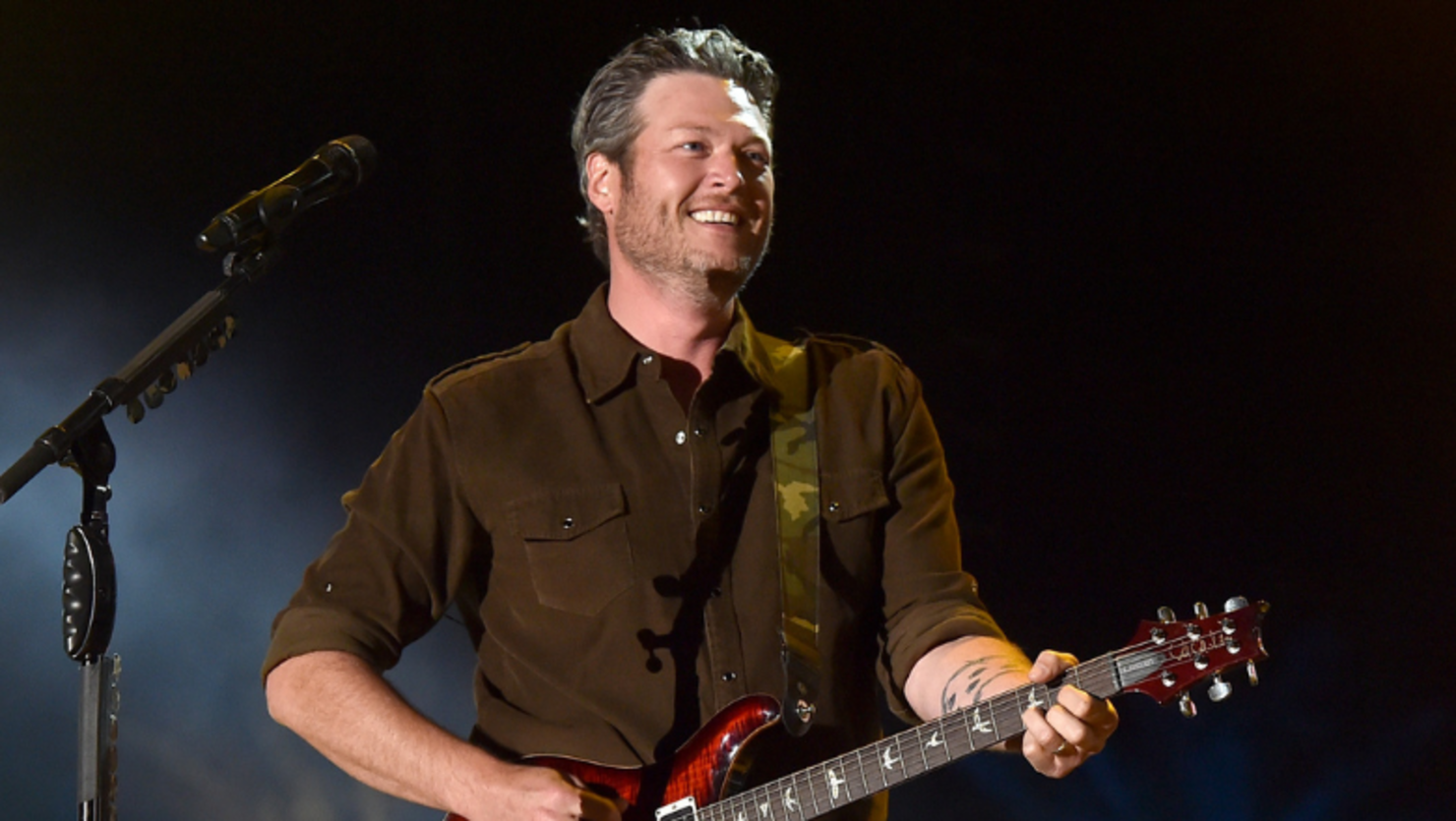 Blake Shelton hasn't started his wedding diet quite yet.
In a recent appearance on The Late Show with Stephen Colbert, the country singer discussed a previous conversation he had with Luke Bryan, in which he said he was planning on losing some weight ahead of his wedding to Gwen Stefani.
"I feel like if you say something like that on a public forum then you have obligated yourself to make sure that it gets done," he told host Stephen Colbert.
While Shelton intends to lose the weight eventually, he's in no hurry since the wedding is still on hold.
"It's out there now and I don't want to disappoint my friends and family — they've heard me say this," Shelton said. "They're hearing me say it on your show right now that I am going to lose weight for the wedding, but we don't know when that's going to be so why should I start?"
The singer noted that the uncertainty surrounding the pandemic has made it challenging for the couple to set a wedding date.
"The truth is we want to be able to have obviously her parents there, my parents, our families and until that can happen, we can't even make a plan," Shelton added.
Shelton revealed his weight loss goals in a conversation with Bryan after being asked what the chances of him losing 20 lbs. before the wedding would be.
"I feel like if I say 10, I have to do it. So, 10. It's out there now, I can't let people down," Shelton said. "I've readjusted all the mirrors in the house. So they look like you when you're taking a selfie from up above because you can't even stand and look at myself in the mirror."
"I've rearranged them or they're kind of angled down, looking down at me," he added. "So I'm looking up and it's not so bad."