Shawn Mendes Fans Divided On His Valentine's Day Tribute To Camila Cabello
By Regina Star
February 15, 2021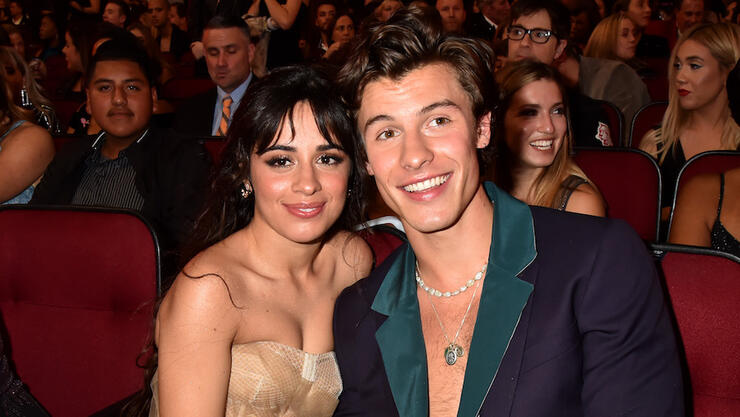 Shawn Mendes really loves Camila Cabello—— and her toes too, apparently.
On Sunday (February 14), the "Wonder" singer and the "Havana" songbird exchanged sweet Valentine's Day posts on Instagram. For Mendes' tribute to his girlfriend, the singer took a picture of him kissing his girlfriend's bare foot as his way of professing his love for Cabello.
"I kiss your foot cuz I love you @camila_cabello," Mendes wrote with the snapshot, to which the "Never Be the Same" star replied, "Love you papo."
As odd as the PDA gesture might have been, some fans thought it was cute of Mendes.
"If he doesn't kiss you foot, thank u next," one user commented on the pic.
"How romantic of you" someone else wrote.
However, there were those who found the moment cringy, with comments ranging from "uh. weird but okay" to "Shawn wtf…" to "Shawn delete this 😭"
In response to the mild discomfort of detractors, another fan wrote: "Y'all cringing over them but can't face the fact that most couples that have been together for a while now have such a level of comfort around them that things like this is normal. It's literally their lives if they wanna share it fine u don't have to watch it just scroll down if u don't like it the hate is unnecessary."
All the same, Cabello returned the love with an appreciation post of her own, gushing over her boyfriend's hair.
"My Valentine's got a ponytail! happy love and friendship day @shawnmendes," she captioned a romantic pic of the couple locking lips together, garnering over 2 million double-taps from Shawmila fans.
As fans know, Shawmila has been going strong since 2019 and telling by their latest displays of affection, they're in it for the long haul.