Austin Power Outages Expected To Continue Into Tuesday Night
By Anna Gallegos
February 16, 2021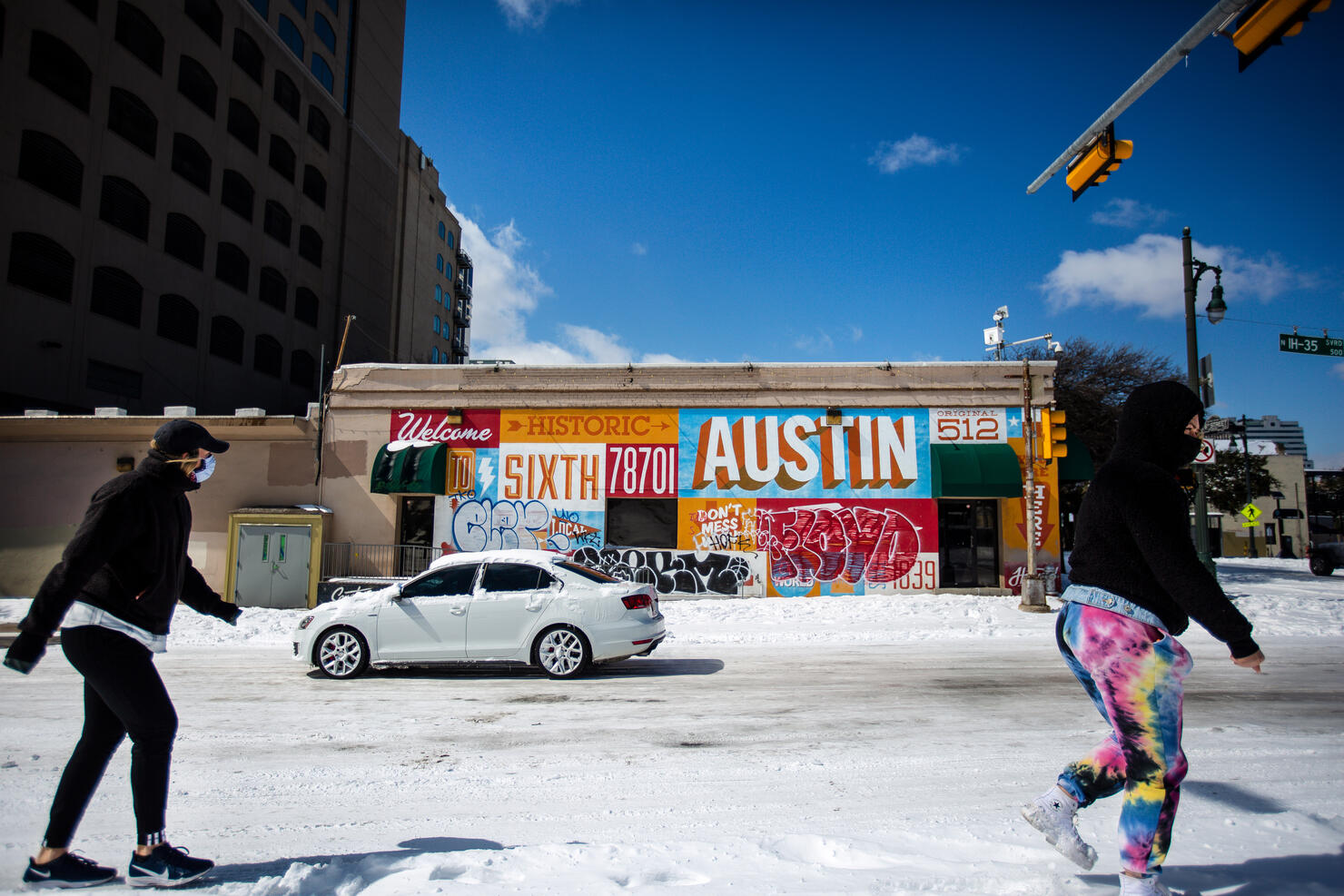 Power outages are expected to continue into Tuesday night even as Austin deals with historic low temperatures.
"While ERCOT says conditions are improving, we want customers to know this is a dynamic situation and conditions are changing throughout the day. Customers should be prepared to not have power through Tuesday night and possibly longer," Austin Energy announced in a 12:30 p.m. update.
Early on Tuesday, Austin Energy said that the state is not allowing the local utility to restore power to 42% of the city because of "grid stability concerns," KVUE reported.
Freezing temperatures across Texas caused record electricity use as people remain at home and try to stay warm. The Electric Reliability Council of Texas (ERCOT) started controlled outages across the state on Monday to prevent the power grid from overloading.
The blackouts were supposed to rotate through different parts of the city, which didn't happen, according to the Austin American-Statesman.
While thousands of residents remain in the dark, power is on in downtown Austin. Austin Energy said that downtown is exempt from the blackouts because of the number of "critical buildings" in the area, like Dell Seton Medical Center, Austin City Hall, and state government buildings.
Keep in mind some of these high rises are considered priority or critical infrastructure - not all are just businesses with their lights on. Many are condos, hotels, apartments. Hospitals and grocery stores are among the places that cannot be shut off during weather events. https://t.co/Pyk0dzQR7W

— Terri Gruca (@TerriG_KVUE) February 16, 2021
It is unknown when power will be restored for all of Central Texas. Until then, the city of Austin has two warming shelters open. Families with children are asked to go to the Downtown Austin Salvation Army Center, while anyone who needs shelter can go to the Palmer Events Center.
🏠 Multiple 24-hour cold weather shelters across the city have been activated.
Anyone needing shelter report to 👉 Palmer Event Center 900 Barton Springs Rd, Austin, 78704.
Families with children head to👉Downtown Salvation Army Shelter located at 501 E. 8th Street. pic.twitter.com/HSdLKMTz5Z

— City of Austin (@austintexasgov) February 16, 2021