Brandon Flowers To Undergo Shoulder Surgery After Getting In Bike Accident
By Katrina Nattress
February 16, 2021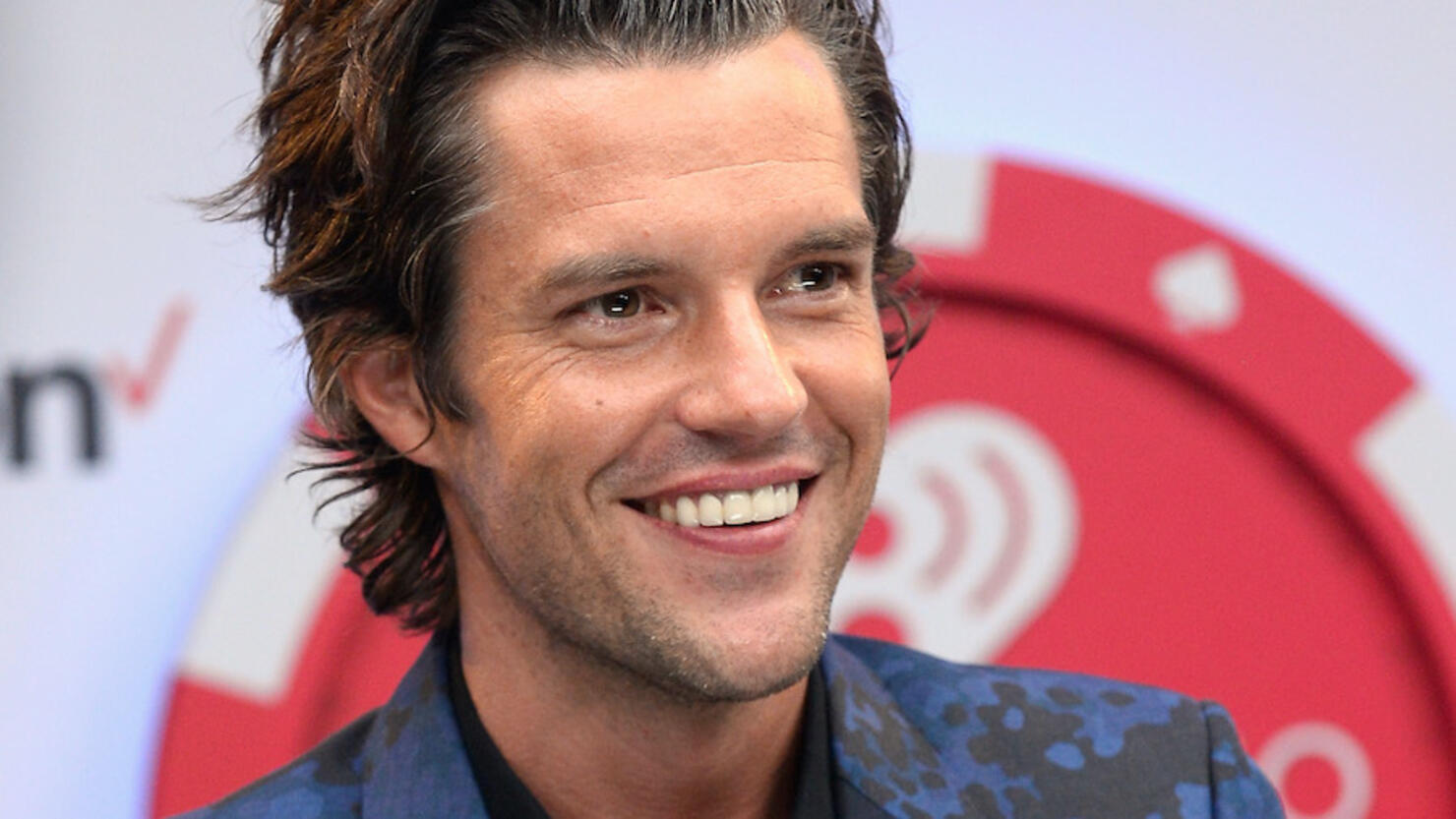 Brandon Flowers is set to undergo shoulder surgery after getting in a bicycle accident. The Killers frontman revealed what happened during a recent Instagram live Q&A.
"I went over the handlebars on my bike," he divulged, "and an injury from that has manifested itself. I have a torn labrum on that [right] shoulder so I am going under the knife in a couple of weeks to get that taken care off."
Unfortunately, this type of procedure is nothing new for Flowers, who confessed he has "bad shoulders" and had previously received decompression surgery on both shoulder joints. The upcoming operation will leave him "in a sling for six weeks."
Elsewhere in the video, Flowers confirmed that the band's working on their seventh studio album, which includes a song drummer Ronnie Vannucci, Jr. described as a "novel."
"It's a seven-minute song about a slot technician with a gambling problem," Flowers explained. "It's good."
Watch the full Q&A below.
The Killers have been hinting at a new album for months now and most recently revealed that they'd reunited with guitarist Dave Keuning, who left the band before they recorded Imploding the Mirage to pursue a solo career.
Though they haven't unveiled any details about the new project yet, it's expected to come out sometime this year.
Photo: Getty Images