Florida Cousins Catch 16-Foot Pregnant Python On Family Property
By Zuri Anderson
February 17, 2021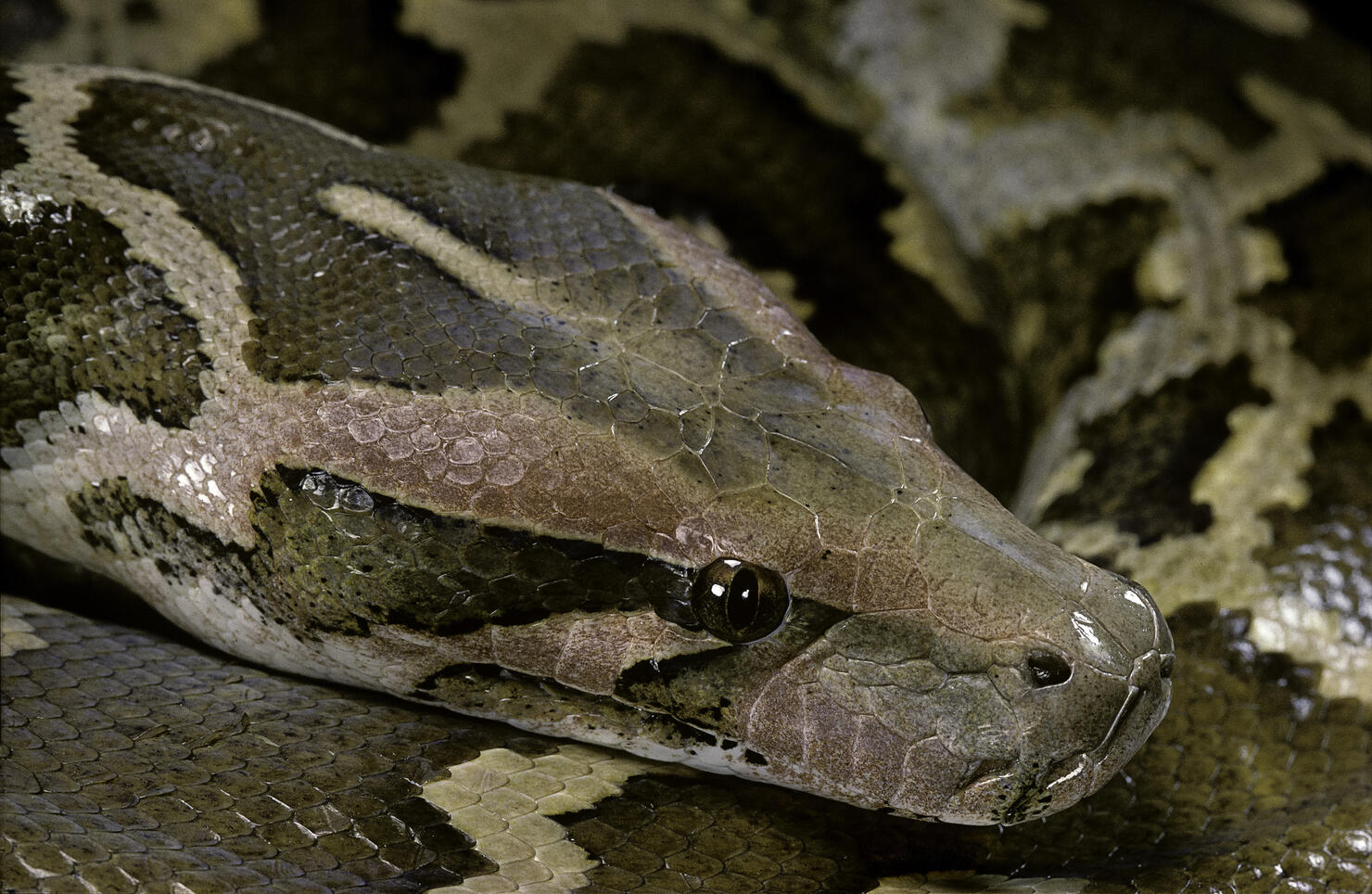 A huge and pregnant Burmese python was captured on a family's property in Central Florida, according to WKMG.
Aaron Brown told reporters he was driving down the street near his home in Zolfo Springs, which is southwest of Tampa, until he spotted the slithering reptile.
"I drove past it and said, 'That's a big snake.' I had my mother with me and she said, 'Well, get out and get it.' I said, 'You get out and get it. If that joker catches me, you can't help me,'" Brown said. He then called his cousin, William Wilkinson, to help capture it.
Brown, Wilkinson and Wilkinson's son, Hunter, reportedly hooked and shot the snake after it moved into a culvert. "Once we got him pulled out, it was like, 'My God! What a snake!'" Wilkinson said.
WKMG said the python was about 16 feet and 300 pounds, the largest reported snake to be found in the area. Wilkinson said he had never seen anything that big before in the area's woods.
Local snake hunter Dustin Crum was called in to take the snake. He said 100 eggs were found inside the animal while he was skinning and examining it. Crum said he hopes this was a "rogue snake" and that other members of the species weren't migrating north of the Everglades. Burmese pythons are invasive species that established a breeding ground in South Flordia.
"These boys stopped an invasion by eliminating a big breeding snake like that," Crum said.
Photo: Getty Images