Chrissie Hynde Once Made Rush Limbaugh Donate $100,000 To PETA
By Andrew Magnotta @AndrewMagnotta
February 18, 2021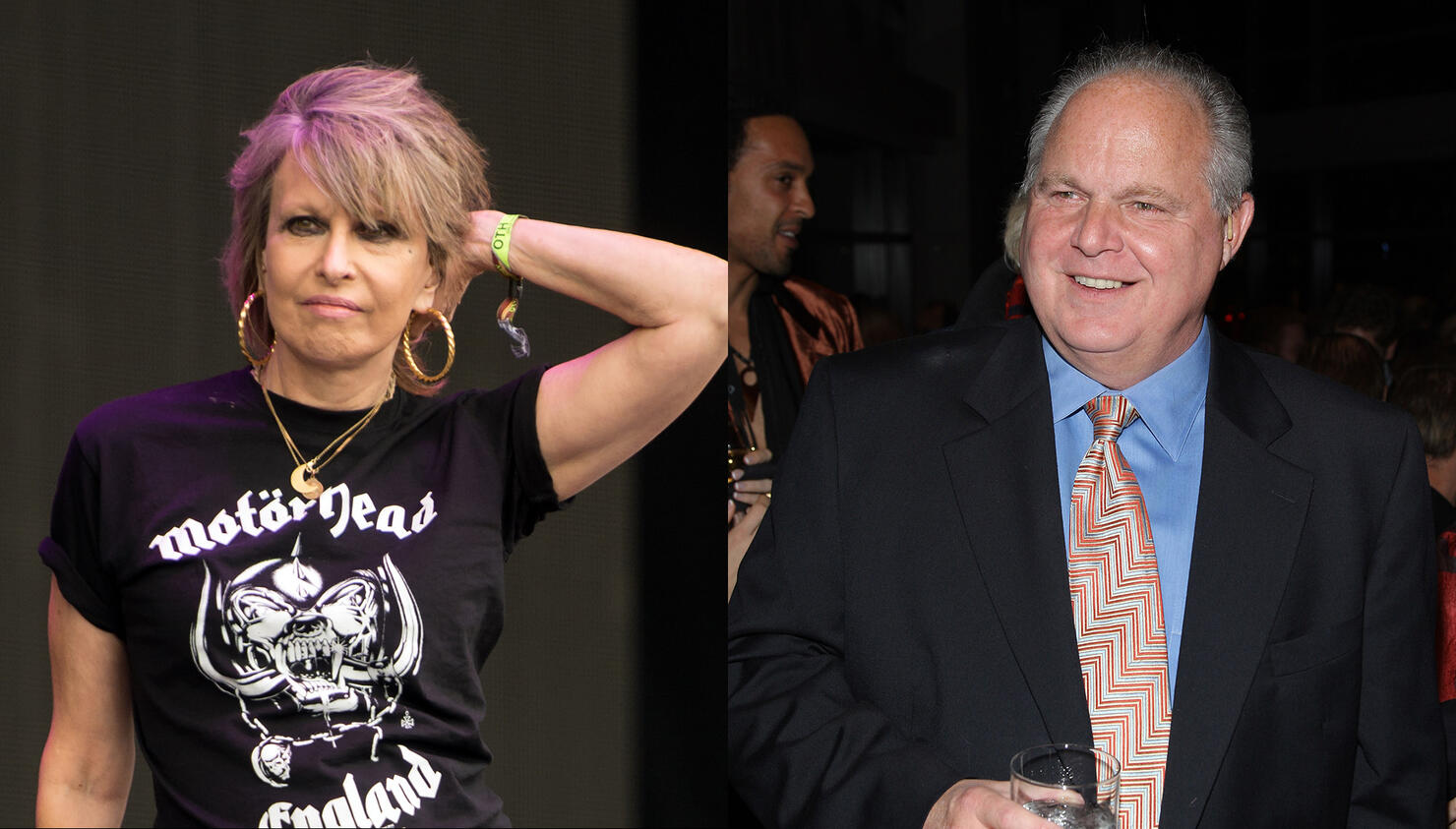 While Chrissie Hynde might have relished the chance to make Rush Limbaugh pay up for using a Pretenders' song on his radio show without permission, she actually let him do so unchecked for over a decade.
The late-conservative radio icon began using instrumental portions of The Pretenders' "My City Was Gone" as his show's theme song in the mid-'80s, despite not having the legal right.
Hynde, an outspoken liberal, was aware of Limbaugh's appropriation of the song for years, but allowed him to continue using it unchecked because her father, Melville Hynde, was a Limbaugh fan, according to Ultimate Classic Rock.
Chrissie liked knowing that her dad heard her music every day when he turned on his radio, even though she disagreed with many of the views Limbaugh and her father shared.
But as it did many times in his life and career, Limbaugh's mouth eventually got him into trouble. He told the press in 1997 that he liked playing the song because Hynde was an "environmentalist, animal-rights wacko" and it was a way of taking "a liberal song and [making] fun of them at the same time."
Chrissie responded by leveraging her rights against Limbaugh, and then offering him a compromise. She wouldn't take legal action against his unlicensed use of "My City Was Gone" if he forwarded all royalties she was due to the People for the Ethical Treatment of Animals (PETA), an organization Limbaugh despised.
Limbaugh had little choice but to agree. The check to PETA was reported to be around $100,000.
Limbaugh would later clash with many other famous musicians, including Peter Gabriel and the band Rush, who objected to his use of their music on his show.
The radio host died Wednesday morning of lung cancer at age 70.
Photo: Getty Images