Former Senator Bob Dole Announces Stage 4 Lung Cancer Diagnosis
By Jason Hall
February 18, 2021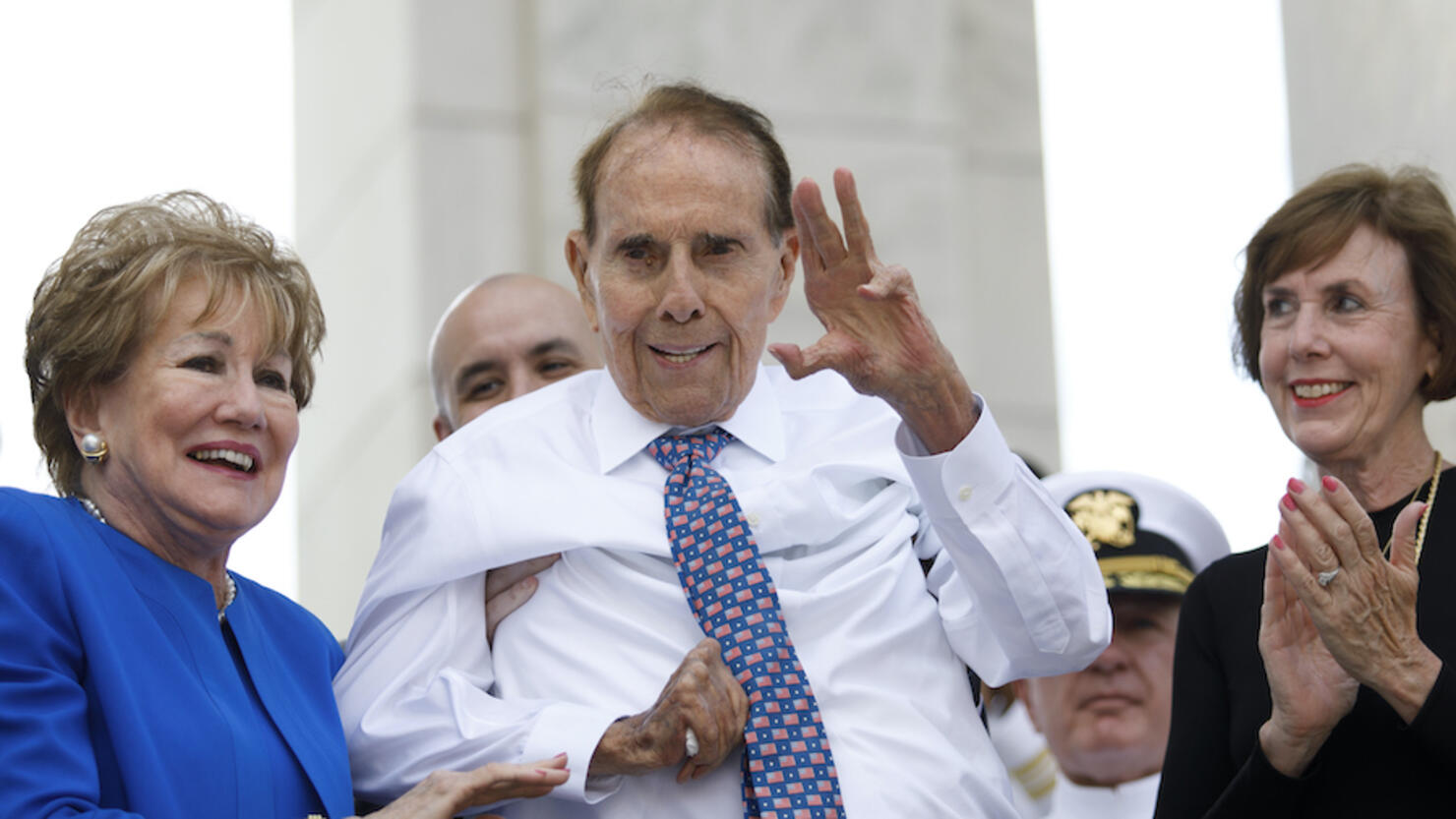 Former U.S. Senator Bob Dole, the Republican nominee for the 1996 presidential election, announced he has been diagnosed with stage four lung cancer on Thursday (February 18.)
"My first treatment will begin on Monday," Dole said in a statement shared on social media from official accounts. "While I certainly have some hurdles ahead, I also know that I join millions of Americans who face significant health challenges of their own."
The 97-year-old represented Kansas in the U.S. House and Senate for a total of 35 years, before running for president in 1996.
Dole earned two Purple Hearts and two Bronze Stars for his service as an infantry lieutenant in the U.S. Army during World War II. In 1945, the Russell, Kansas native was wounded by German machine gun fire, which limited use of his right arm.
Dole was later promoted from captain to colonel for his World War II service in 2019 and also received Congress' highest civilian honor, the Congressional Gold Medal, from former President Donald Trump in 2018.
U.S. Senator Roger Marshall (R-Kansas), a mentee of Dole's, said "I haven't known a better public servant" and that he expects the longtime senator to meet the challenge as he's done numerous times throughout his life.
"Senator Dole, just as you taught me that when there is 'any problem too big, just go listen to the people of Kansas,' please know that the state we both love is behind you, and Laina and I and my entire family of course are behind you," Marshall said via WCVB. We join all of Kansas in praying for God's comfort and His healing hand, and peace for you, for Elizabeth, for Robin, and for your entire family during this difficult time."
I haven't known a better public servant, a man w/ a bigger heart, someone more focused on the good of the nation, more opposed to political drama, or a more incredible negotiator than @SenatorDole. 1/6 pic.twitter.com/BxF4fNUngI

— Dr. Roger Marshall (@RogerMarshallMD) February 18, 2021
Kansas Governor Laura Kelly also shared, "Wishing my friend Senator Bob Dole a swift recovery" on her social media accounts in response to Dole's diagnosis.
Photo: Getty Images