Meek Mill Responds To Backlash Over Kobe Lyric In Newly Surfaced Song
By Peyton Blakemore
February 18, 2021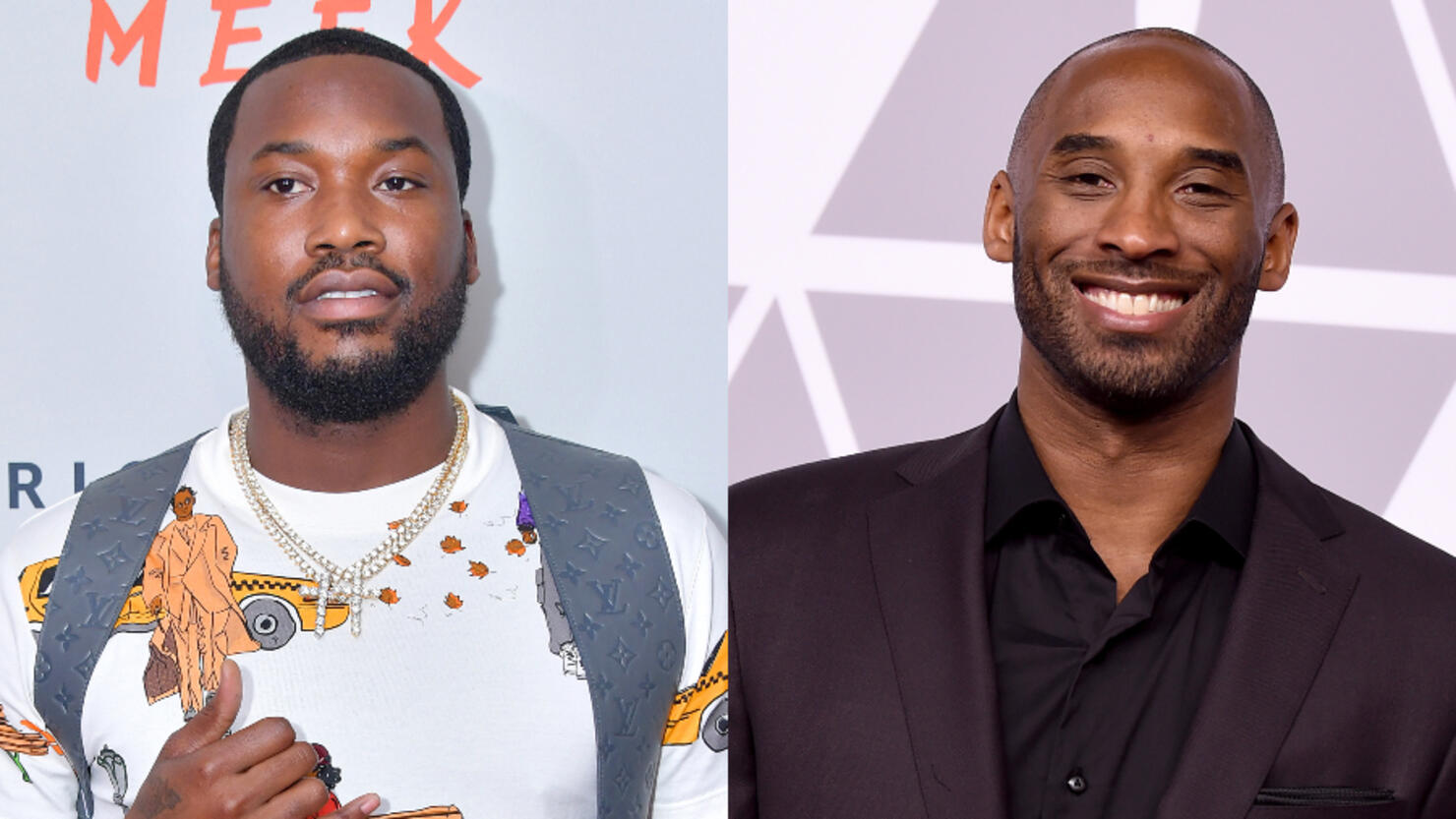 Meek Mill is getting backlash for a new track featuring Lil Baby that recently surfaced online.
On Wednesday (February 17), Twitter filled with criticism over one specific line of the upcoming track, in which Meek seemingly references the helicopter crash that killed Kobe Bryant, his daughter Gianna, and seven others in January 2020.
"Yeah, and if I ever lack, I'm goin' out with my chopper, it be another Kobe," Meek raps on the song that is reportedly titled "Don't Worry (RIP Kobe)."
Elsewhere on the track, Lil Baby raps about wanting to "have a son, so I can name him Kobe/Daughter Gigi."
While Lil Baby also refers to the late legend, it was Meeks line that was met with swift backlash with many calling it "insensitive" and "disrespectful."
"I don't know when I'll be ready to hear a song that references Kobe, but I know it ain't now & I know that line Meek Mill just dropped ain't it," one Twitter user wrote. "Let that man RIP a little longer & the next man who wants to try, work a little harder to ensure that your bar isn't so disrespectful."
A second fan added, "I am once again asking that we cancel meek mill," one Twitter user wrote.
Meek appeared to respond to the backlash on Twitter early Thursday morning (February 18), writing, "somebody promo a narrative and y'all follow it.... y'all internet antics cannot stop me ....sh*t like zombie land or something! Lol." He added, "They paying to influence y'all now ... its almost like mind control 'wake up'."
See more reactions to Meek's controversial line below.
Kobe & Gigi Bryant's deaths were only a year ago. Their family is still grieving heavily over them. The last thing they need is a "bar" to be made out of their loss right now. Meek Mill always been lame, but this is a new low.

— Dedee 🥀 (@thoughtfulbae) February 18, 2021