Kirk Franklin Gives Powerful Performance At Black-Owned Texas Coffee Shop
By Taylor Fields
February 20, 2021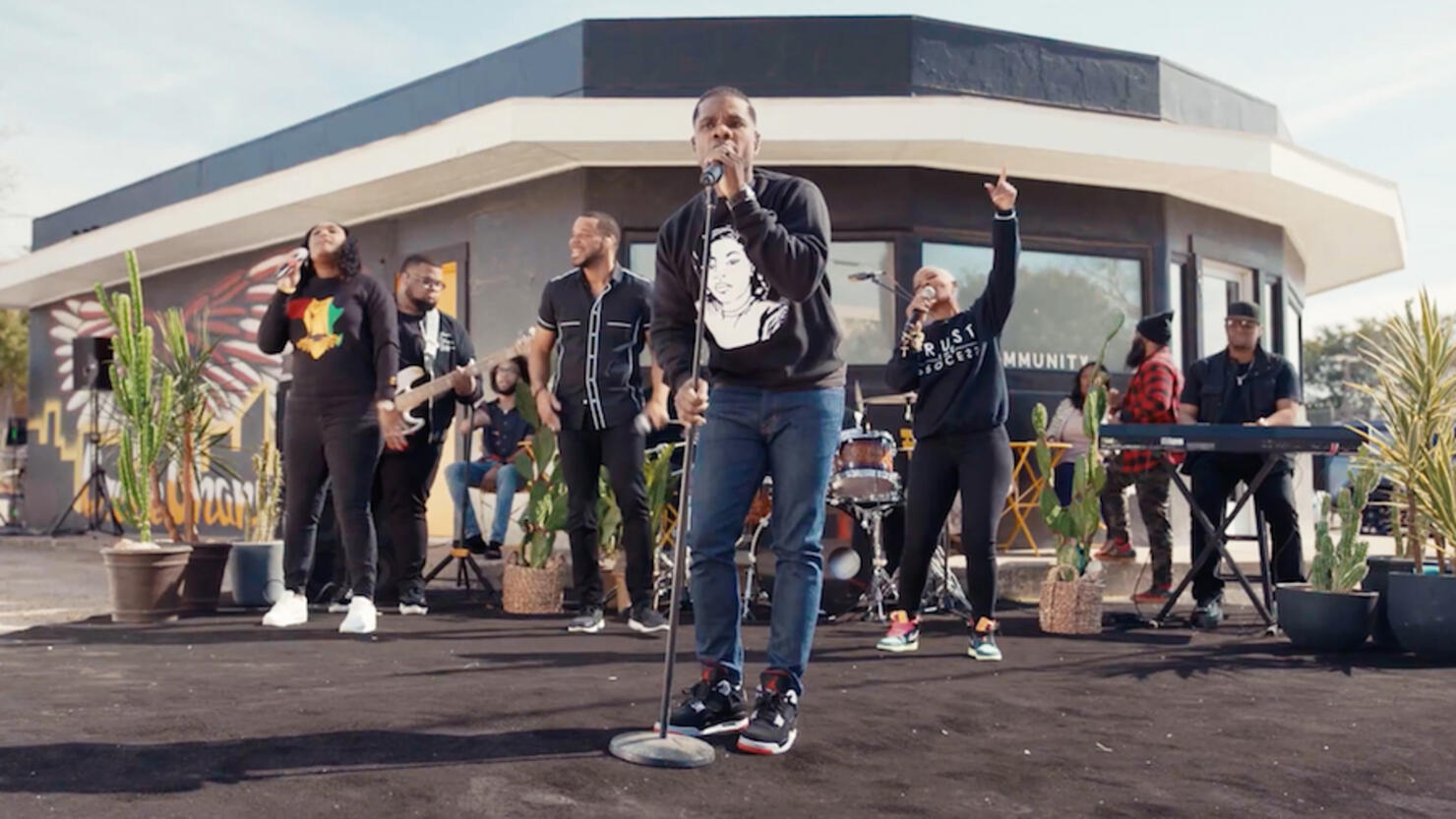 Kirk Franklin is helping to shine the light on a Black-owned small business, right in his hometown of Fort Worth, Texas.
Franklin performed during the first-ever iHeartRadio Living Black! show, during which (with the help of his band) he performed "Love Theory" and "I Smile" in Fort Worth's own Black Coffee. Wearing a sweatshirt featuring Breonna Taylor, Kirk gave an energetic performance right in front of the coffee shop.
But, before kicking off the performance, Franklin chatted with Black Coffee's owner, Mia, who revealed where her coffee shop got its name. She explained, "That was my first experience with coffee — my grandparents used to drink black coffee every Sunday, I'm a Black woman in a Black neighborhood, so it just fit."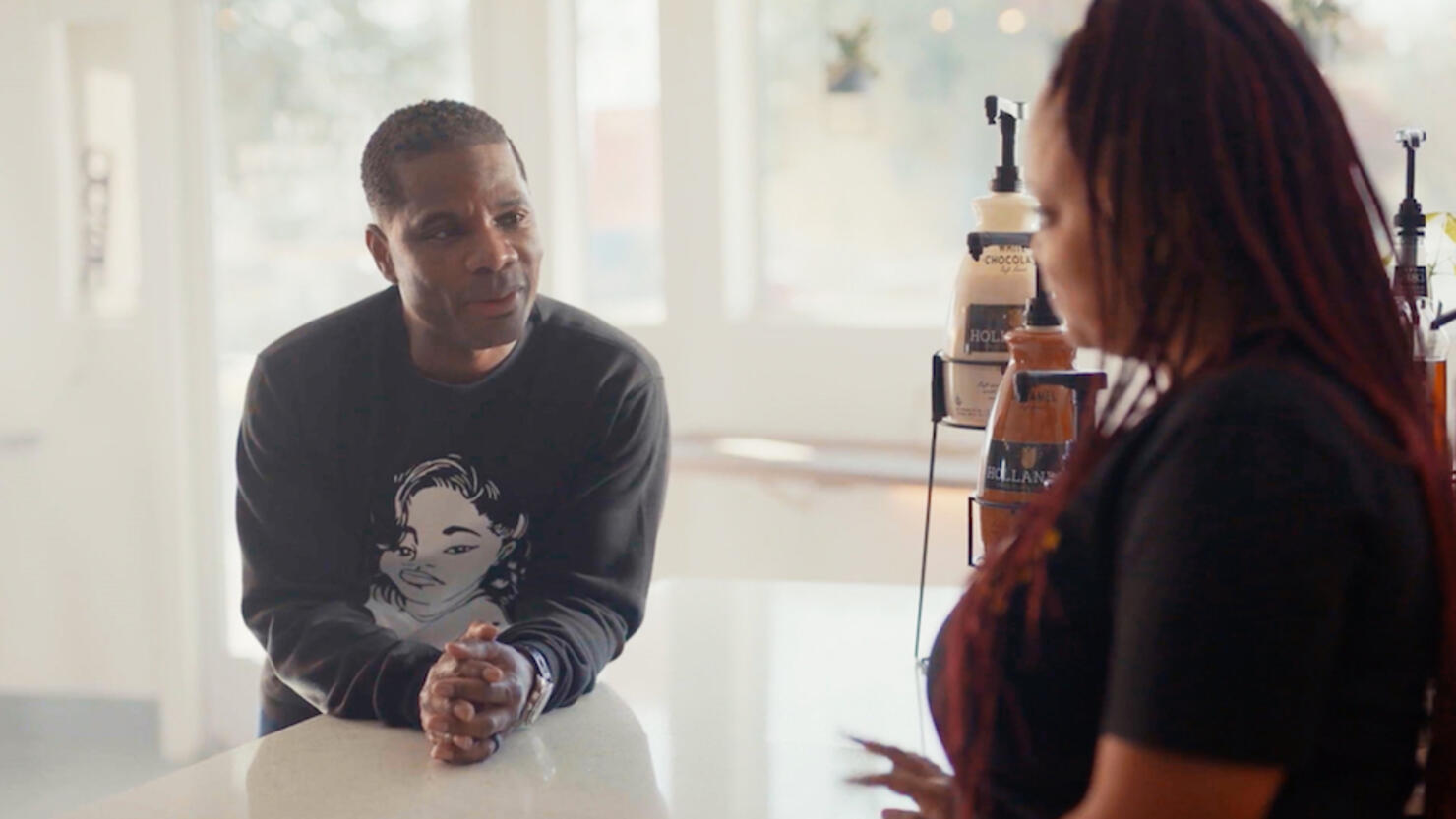 On the coffee shop's website, Mia also said of why she wanted to open her store, "I worked at Seattle's Best Coffee right out of high school. I was able to meet so many people, and I fell in love with coffee at the same time. I didn't realize how coffee could bridge gaps and create relationships until I was older. It was very intriguing, and I knew I wanted to work in coffee. I began speaking about it more and more, and I knew that a coffee shop was needed on the east side of Fort Worth because there aren't any. An amazing door opened to begin working on a coffee shop for the east side. Black Coffee is now open near Texas Wesleyan University. We plan on being here for our community for a very long time."
iHeartRadio Living Black! paid homage to the culture that sets the trends, creates the moments and moves the world. Ahead of his performance, and at the beginning of this Black History Month, Kirk wrote, "This month we celebrate us... our complex dichotomy of a beautiful traumatic lament, in the key of hope and holiness. Ours is a magnum opus of heaven and horror, sung with blood stained chords from the heat of forced labor and overlooked contributions. We love you... we distrust you... yet we find good in you, as we found good in ourselves...after generations of being taught to hate that same melanin that has brought beauty from ashes. Oh how beautiful we are. We always were, now the light finally reveals what was always there. Oh, how beautiful we are."
The inaugural iHeartRadio Living Black! show also featured performances from Roddy Ricch, 21 Savage, and Jhené Aiko. iHeartRadio Living Black! can also be viewed via Venues on Oculus Quest to watch the show in VR through February 27th. Subscribe at http://ocul.us/iheart-livingblack.